Jabberwock (Final Fantasy IX)
Talk

2
16,027 pages on
this wiki
Final Fantasy IX Enemy
Jabberwock
ジャバウォック (Jabauokku)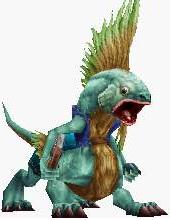 Statistics
Level
HP
MP
30
3,442
1,019
Strength
Defense
Evade
15
24
4
Magic
M. Defense
M. Evade
15
10
5
Attack
Spirit
Speed
42
24
25
EXP
AP
Gil
4,675
2
1,156
| | |
| --- | --- |
| Location | Blairsupass Plains |
| Class | N/A |
| Steal | Ore, Hi-Potion |
| Item Dropped | Potion, Hi-Potion, Phoenix Down, Echo Screen |
| Card Dropped | Hedgehog Pie |
| Abilities | Heavy, Aera, Light, Earthquake, Everyone Light, Limit Glove |
| Status Immunity | Confuse, Berserk |
| Eat | Limit Glove |
| Other Information | {{{Other Information1}}} |
Jabberwock
ジャバウォック (精霊) (Jabauokku (Seirei))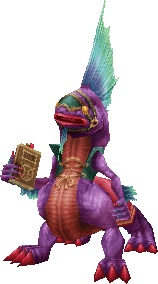 Statistics
Level
HP
MP
31
3,582
1,024
Strength
Defense
Evade
15
10
4
Magic
M. Defense
M. Evade
15
10
5
Attack
Spirit
Speed
43
25
25
EXP
AP
Gil
0
40
0
| | |
| --- | --- |
| Location | Seaways Canyon |
| Class | N/A |
| Steal | Nothing |
| Item Dropped | Moonstone |
| Card Dropped | Carrion Worm |
| Abilities | None |
| Status Immunity | Petrify, Trouble, Death, Berserk, Poison, Regen, Heat, Vanish, Mini, Venom, Zombie, Confuse, Stop, Sleep, Float, Freeze, Doom |
| Eat | {{{Eat2}}} |
| Other Information | Give Emerald for 40 AP. |
Jabberwock
ジャバウォック (Jabauokku)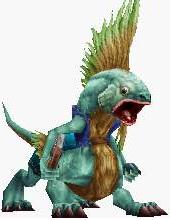 Statistics
Level
HP
MP
{{{level3}}}
{{{HP3}}}
{{{MP3}}}
Strength
Defense
Evade
{{{Strength3}}}
{{{Defense3}}}
{{{Evade3}}}
Magic
M. Defense
M. Evade
{{{Magic3}}}
{{{Magic Defense3}}}
{{{Magic Evade3}}}
Attack
Spirit
Speed
{{{Attack Power3}}}
{{{Spirit3}}}
{{{Speed3}}}
EXP
AP
Gil
{{{Exp3}}}
{{{AP3}}}
{{{Gil3}}}
| | |
| --- | --- |
| Location | {{{Location3}}} |
| Class | {{{Class3}}} |
| Steal | {{{Steal3}}} |
| Item Dropped | {{{Win3}}} |
| Card Dropped | {{{Card3}}} |
| Abilities | {{{Attack3}}} |
| Status Immunity | {{{Status3}}} |
| Eat | {{{Eat3}}} |
| Other Information | {{{Other Information3}}} |
Jabberwock
ジャバウォック (Jabauokku)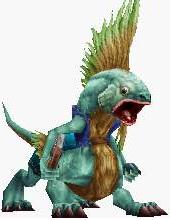 Statistics
Level
HP
MP
{{{level4}}}
{{{HP4}}}
{{{MP4}}}
Strength
Defense
Evade
{{{Strength4}}}
{{{Defense4}}}
{{{Evade4}}}
Magic
M. Defense
M. Evade
{{{Magic4}}}
{{{Magic Defense4}}}
{{{Magic Evade4}}}
Attack
Spirit
Speed
{{{Attack Power4}}}
{{{Spirit4}}}
{{{Speed4}}}
EXP
AP
Gil
{{{Exp4}}}
{{{AP4}}}
{{{Gil4}}}
| | |
| --- | --- |
| Location | {{{Location4}}} |
| Class | {{{Class4}}} |
| Steal | {{{Steal4}}} |
| Item Dropped | {{{Win4}}} |
| Card Dropped | {{{Card4}}} |
| Abilities | {{{Attack4}}} |
| Status Immunity | {{{Status4}}} |
| Eat | {{{Eat4}}} |
| Other Information | {{{Other Information4}}} |
The Jabberwock is an enemy from Final Fantasy IX. It can be found on the Blairsupass Plains on the Forgotten Continent. If anyone has Float, it will remove it with Heavy to ensure that its Earthquake finds its mark. It will also cast Float on its prey with Light and Everyone Light so that its Aera spell will do more damage.
However, it tends to cast Earthquake right after "Everyone Light", making it an easy enemy even with its high amount of hp (they appear in pairs and have almost the same amount of hp than harder monsters of the same area like Adamantoise and Catoblepas).
The Jabberwock also has a friendly counterpart encountered in Seaways Canyon on the Forgotten Continent as part of a sidequest. It requests the party give it an Emerald, for which it will reward 40 AP and a Moonstone, which should be given to the Feather Circle enemy next.