Istory Falls
Talk

0
13,959 pages on
this wiki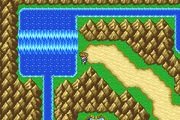 Istory Falls (イストリーの滝, Isutorī no Taki?) is a location in Final Fantasy V located in Bartz's world and in the merged world, on the mountain range East of Istory, but can only be explored on the merged world. Its top can be accessed by riding Boco, while its interior is only accessed via a cave, which in turn can only be reached via submarine. Inside lies one of the tablets needed to unseal the twelve legendary weapons.
The walking through walls glitch can be performed here.
The party reaches the Istory Falls in order to obtain the tablet. Reaching the waterfall, they face one of the Demons of the Rift, but the beast is easily subdued by Leviathan. Leviathan then tests the Warriors of Light himself.
At the end of the game, when the four Crystals are restored, the Crystal of Water is placed here.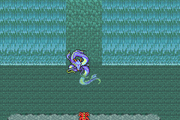 Final Fantasy V's "Dungeon Theme" is the background theme of Istory Falls.