Istory Falls is a location in Final Fantasy V located in Bartz's world and in the merged world, on the mountain range East of Istory, but can only be explored on the merged world. Its top can be accessed by riding Boco, while its interior is only accessed via a cave, which in turn can only be reached via submarine. Inside lies one of the tablets needed to unseal the twelve legendary weapons.
The walking through walls glitch can be performed here.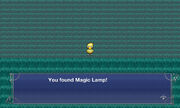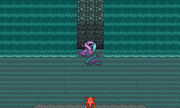 Musical themes
Edit
The Final Fantasy V "dungeon theme" is the background theme of Istory Falls.

Other appearances
Edit

This article or section is a stub about a location in Final Fantasy Record Keeper. You can help the Final Fantasy Wiki by expanding it.
Ad blocker interference detected!
Wikia is a free-to-use site that makes money from advertising. We have a modified experience for viewers using ad blockers

Wikia is not accessible if you've made further modifications. Remove the custom ad blocker rule(s) and the page will load as expected.