Io
Talk

0
13,962 pages on
this wiki
Final Fantasy VI Enemy
Io
イオ (Io)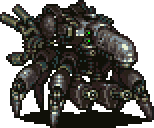 Statistics
Level
HP
MP
39
7,862
1,550
Battle Power
Magic Power
13
10
Defense
M. Defense
MBlock
110
150
0
Speed
Hit Rate
Evade
60
100
0
EXP
Gil
9,000
0
| | |
| --- | --- |
| Location | Dreamscape |
| Common Steal | None |
| Rare Steal | None |
| Item Dropped | None |
| Morph | Gold Lance, Gold Shld, Gold Helmet, Gold Armor |
| Morph Miss Rate | 57.1% |
| Battle | Empty |
| Abilities | Crush |
| Rage | Attack, Flare Star |
| Sketch | Crush, Plasma |
| Control | Attack, Crush, Plasma, Blaster |
| Status Immunity | Darkness, Zombie, Poison, MagiTek, Clear, Imp, Near Fatal, Blink, Mute, Berserk, Muddle, Seizure, Sleep, Stop |
| Other Information | None |
Io
イオ (Io)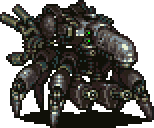 Statistics
Level
HP
MP
39
7,862
1,550
Battle Power
Magic Power
13
10
Defense
M. Defense
MBlock
110
150
0
Speed
Hit Rate
Evade
60
100
0
EXP
Gil
9,000
0
| | |
| --- | --- |
| Location | Dreamscape |
| Common Steal | None |
| Rare Steal | None |
| Item Dropped | None |
| Morph | Gold Lance, Gold Shld, Gold Helmet, Gold Armor |
| Morph Miss Rate | 57.1% |
| Battle | Empty |
| Abilities | Crush |
| Rage | Attack, Flare Star |
| Sketch | Crush, Plasma |
| Control | Attack, Crush, Plasma, Blaster |
| Status Immunity | Darkness, Zombie, Poison, MagiTek, Clear, Imp, Near Fatal, Blink, Mute, Berserk, Muddle, Seizure, Sleep, Stop |
| Other Information | None |
Io
イオ (Io)
Statistics
Level
HP
MP
39
7,862
1,550
Attack
Magic
13
10
Defense
Magic Defense
Magic Evasion
110
150
0
Speed
Hit Rate
Evasion
60
100
0
EXP
Gil
9,000
0
| | |
| --- | --- |
| Location | Dreamscape |
| Common Steal | None |
| Rare Steal | None |
| Item Dropped | None |
| Morph | Golden Lance, Golden Shield, Golden Helmet, Golden Armor |
| Morph Miss Rate | 57.1% |
| Attack | Unarmed |
| Abilities | Crush |
| Rage | Attack, Flare Star |
| Sketch | Crush, Plasma |
| Control | Attack, Crush, Plasma, Blaster |
| Status Immunity | Blind, Zombie, Poison, Magitek, Invisible, Imp, Critical, Image, Silence, Berserk, Confuse, Sap, Sleep, Stop |
| Other Information | None |
"A high-tech Magitek killing machine. Attacks with a variety of methods."
—Final Fantasy VI Playstation One Bestiary entry
The Io is an enemy in Final Fantasy VI. It attacks with spells such as Diffuser and Wave Cannon, and its special attack Crush, a stronger physical blow. Since the team is wearing Magitek Armor, the best strategy is to use Thunder Beam with most characters, and Magitek Missile with Terra.
Io makes a useful Rage for Gau, as it can cast Flare Star, which increases in power as the target's level increases. This makes Flare Star very powerful against bosses that do not absorb Fire. Flare Star's damage is also unaffected by how high (or low) the user's stats are, making the Io very useful for players attempting a low-level run of the game.
AI Script
Edit
Attack Turns:
1st Turn: Crush (33%) or Nothing (66%)
2nd Turn: Crush (33%) or Nothing (66%)
3rd Turn: Crush (33%) or Nothing (66%)
4th Turn: Wave Cannon (66%) or Diffractive Laser (33%)
Etymology
Edit
In Greek mythology, Io was the name of a priestess who was transfigured into a white heifer and eventually restored and wed by Zeus. Io is also the name of a moon of Jupiter known for its extreme volcanic activity.
Related enemies
Edit