Final Fantasy X-2 Enemy
Heavy Sallet
ヘービサレット (Hēbisaretto)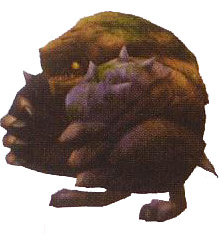 Helm
Statistics
Level
HP
MP
31
11,200
0
Strength
Magic
Defense
71
223
4
M. Defense
Agility
Accuracy
18
82
2
Evasion
Luck
0
0
EXP
AP
Gil
380
1
110
Location
Cactuar Hollow
Via Infinito Floors 50 - 59
Chapters
5
Common Steal
Lunar Curtain x2
Rare Steal
Star Curtain x2
Gil Steal
480
Common Drop
Light Curtain x2
Rare Drop
Star Curtain x2
Common Bribe
Shining Bracer x2
Rare Bribe
Shining Bracer x3
Abilities
Defense Up
Blue Bullet
None
Status Resist
Eject (42), Zantetsu (38)
Status Immunity
Death, Petrification, Sleep, Silence, Poison, Confusion, Berserk, Curse, Stop, Doom, Delay, Preparation Interruption, Multiple Damage
Other Information
N/A
Heavy Sallet
ヘービサレット (Hēbisaretto)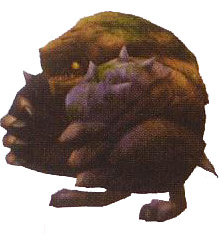 Helm
Statistics
Level
HP
MP
37
12,915
0
Strength
Magic
Defense
71
254
4
M. Defense
Agility
Accuracy
22
107
3
Evasion
Luck
0
0
EXP
AP
Gil
640
2
180
Location
Cactuar Hollow
Via Infinito Floors 50 - 59
Chapters
5
Common Steal
Lunar Curtain x3
Rare Steal
Star Curtain x3
Gil Steal
620
Common Drop
Light Curtain x4
Rare Drop
Star Curtain x5
Common Bribe
Defense Bracer x3
Rare Bribe
Defense Bracer x3
Abilities
Defense Up, Shatter Phoenix Down, Shatter Turbo Ether
Blue Bullet
None
Status Resist
Eject (58), Zantetsu (40)
Status Immunity
Death, Petrification, Sleep, Silence, Poison, Confusion, Berserk, Curse, Doom, Delay, Preparation Interruption, Multiple Damage
Other Information
N/A
Normal: "A fiend whose tough carapace protects it from Normal Attacks, but leaves it vulnerable to magic. Its attacks are straight-forward and unrelenting."
Oversoul: "A fiend whose tough carapace protects it from Normal Attacks but leaves it vulnerable to magic. It sometimes performs an irritating attack that destroys Phoenix Downs."
— Scan
The Heavy Sallet is an enemy in Final Fantasy X-2. Found in the Cactuar Hollow in the Bikanel Desert and Via Infinito. It is the most powerful Sallet fiend. It has high HP, but low Magic Defense so magic is the best choice to defeat this fiend.
Fiend Tale
Edit
In the Fiend Tale endings, one notable Heavy Sallet befriended some monkeys on Kilika, resulting in both an infestation and his resignation from the Gullwings out of shame.
Related enemies
Edit
Ad blocker interference detected!
Wikia is a free-to-use site that makes money from advertising. We have a modified experience for viewers using ad blockers

Wikia is not accessible if you've made further modifications. Remove the custom ad blocker rule(s) and the page will load as expected.