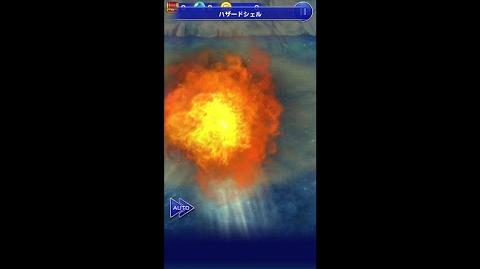 Hazardous Shell (ハザードシェル, Hazādo Sheru?, lit. Hazard Shell) is a recurring ability in the series. It is a Limit Break ability used by Rikku, originally part of her Overdrive, Mix.
Appearances
Edit
X Hazardous Shell is an ability used via Rikku's Mix Overdrive, which deals moderate non-elemental damage as well as Poison, Darkness, Silence, and Sleep for four rounds on all enemies.
X-2 Hazardous Shell returns a an ability usable via Mix, which deals roughly 1000 non-elemental damage to all enemies as well as Poison and Confusion. It generally does moderate damage, but its real draw is the number of statuses it can inflict on the enemy party.