Cid:

Oh, shut up and help me remodel the Gravity (status) page!

Please expand this article into a full one. The following tasks need to be completed:This request can be discussed on the associated discussion page. Remove this notice upon completion.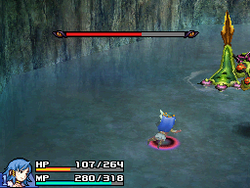 Gravity (グラビデ, Gurabide?) is a recurring status in the series. It generally prevents the afflicted target from being able to jump off the ground, leaving them stuck to the floor. It is generally associated with the spells Gravity and Graviga, though it is not the only means to inflict the status.
Appearances
Edit
Etymology
Edit
[view · edit · purge]Gravity, or gravitation, is the natural phenomenon by which physical bodies appear to attract each other with a force proportional to their masses. It is most commonly experienced as the agent that gives weight to objects with mass and causes them to fall to the ground when dropped.