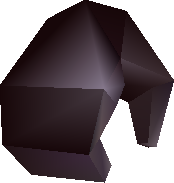 Grand Glove (グランドグラブ, Gurando Gurabu?) is a recurring weapon in the series. It is often a low-ranked knuckle that provides no special bonuses.
Appearances
Edit
Grand Glove is a low-ranked weapon for Tifa which provides 31 Attack, 110 Atk%, 6 Magic, and +2 Critical%, as well as two single materia slots and 1 linked materia slot with normal growth. It can be stolen from Madouge or bought for 1,200 gil at Gongaga or at Junon (before obtaining the Highwind).
Grand Glove is an item for Tifa. Once equipped, Tifa can use her Somersault skill.
Non-Final Fantasy guest appearancesEdit