Granaldo
グラナルド (

Guranarudo

?)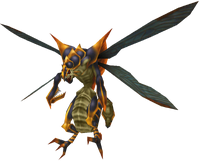 Statistics
Level
HP

0.7(Lv)² + 14(Lv) + 1300

Level
HP

0.7(Lv)² + 14(Lv) + 1300

1
1,314
29
2,294
STR

([4.7(Lv)] + [(Lv) / 2] - [(Lv)² / 200] + 5) / 4

MAG

([8(Lv)] + [(Lv) / 6] - [(Lv)² / 150] + 2) / 4

STR

([4.7(Lv)] + [(Lv) / 2] - [(Lv)² / 200] + 5) / 4

MAG

([8(Lv)] + [(Lv) / 6] - [(Lv)² / 150] + 2) / 4

2
2
37
58
VIT

((Lv) / 2) - (Lv) + 3(Lv) + 1

SPR

((Lv) / 8) - (Lv) + 3(Lv) + 1

VIT

((Lv) / 2) - (Lv) + 3(Lv) + 1

SPR

((Lv) / 8) - (Lv) + 3(Lv) + 1

3
3
73
62
SPD

((Lv) / 4) - [(Lv) / 8] + 10

EVA

((Lv) / 3) - [(Lv) / 6]

SPD

((Lv) / 4) - [(Lv) / 8] + 10

EVA

((Lv) / 3) - [(Lv) / 6]

10
0
14
5
EXP

10(Lv)² + 30

AP
EXP

10(Lv)² + 30

AP
40
5
320
5
Granaldo
グラナルド (

Guranarudo

?)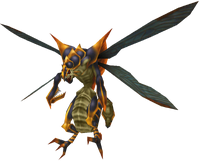 Statistics
Level
HP

0.7(Lv)² + 14(Lv) + 1300

Level
HP

0.7(Lv)² + 14(Lv) + 1300

30
2,350
100
9,700
STR

([4.7(Lv)] + [(Lv) / 2] - [(Lv)² / 200] + 5) / 4

MAG

([8(Lv)] + [(Lv) / 6] - [(Lv)² / 150] + 2) / 4

STR

([4.7(Lv)] + [(Lv) / 2] - [(Lv)² / 200] + 5) / 4

MAG

([8(Lv)] + [(Lv) / 6] - [(Lv)² / 150] + 2) / 4

39
60
118
188
VIT

((Lv) / 2) - (Lv) + 3(Lv) + 1

SPR

((Lv) / 8) - (Lv) + 3(Lv) + 1

VIT

((Lv) / 2) - (Lv) + 3(Lv) + 1

SPR

((Lv) / 8) - (Lv) + 3(Lv) + 1

76
64
251
213
SPD

((Lv) / 4) - [(Lv) / 8] + 10

EVA

((Lv) / 3) - [(Lv) / 6]

SPD

((Lv) / 4) - [(Lv) / 8] + 10

EVA

((Lv) / 3) - [(Lv) / 6]

14
5
23
17
EXP

10(Lv)² + 30

AP
EXP

10(Lv)² + 30

AP
330
5
1,030
5
| Lv | HP | STR | MAG | VIT | SPR | SPD | EVA | EXP |
| --- | --- | --- | --- | --- | --- | --- | --- | --- |
| 1 | 1314 | 2 | 2 | 3 | 3 | 10 | 0 | 40 |
| 2 | 1330 | 3 | 4 | 6 | 5 | 10 | 0 | 50 |
| 3 | 1348 | 5 | 6 | 8 | 7 | 10 | 1 | 60 |
| 4 | 1367 | 6 | 8 | 11 | 9 | 11 | 1 | 70 |
| 5 | 1387 | 7 | 10 | 13 | 11 | 11 | 1 | 80 |
| 6 | 1409 | 9 | 12 | 16 | 13 | 11 | 1 | 90 |
| 7 | 1432 | 10 | 14 | 18 | 15 | 11 | 1 | 100 |
| 8 | 1456 | 11 | 16 | 21 | 18 | 11 | 1 | 110 |
| 9 | 1482 | 12 | 18 | 23 | 20 | 11 | 2 | 120 |
| 10 | 1510 | 14 | 20 | 26 | 22 | 11 | 2 | 130 |
| Lv | HP | STR | MAG | VIT | SPR | SPD | EVA | EXP |
| --- | --- | --- | --- | --- | --- | --- | --- | --- |
| 11 | 1538 | 15 | 22 | 28 | 24 | 11 | 2 | 140 |
| 12 | 1568 | 16 | 25 | 31 | 26 | 12 | 2 | 150 |
| 13 | 1600 | 18 | 26 | 33 | 28 | 12 | 2 | 160 |
| 14 | 1633 | 19 | 28 | 36 | 30 | 12 | 2 | 170 |
| 15 | 1667 | 20 | 30 | 38 | 32 | 12 | 3 | 180 |
| 16 | 1703 | 21 | 32 | 41 | 35 | 12 | 3 | 190 |
| 17 | 1740 | 22 | 34 | 43 | 37 | 12 | 3 | 200 |
| 18 | 1778 | 24 | 36 | 46 | 39 | 12 | 3 | 210 |
| 19 | 1818 | 25 | 38 | 48 | 41 | 12 | 3 | 220 |
| 20 | 1860 | 26 | 40 | 51 | 43 | 13 | 3 | 230 |
| Lv | HP | STR | MAG | VIT | SPR | SPD | EVA | EXP |
| --- | --- | --- | --- | --- | --- | --- | --- | --- |
| 21 | 1902 | 27 | 42 | 53 | 45 | 13 | 4 | 240 |
| 22 | 1946 | 29 | 44 | 56 | 47 | 13 | 4 | 250 |
| 23 | 1992 | 30 | 46 | 58 | 49 | 13 | 4 | 260 |
| 24 | 2039 | 31 | 48 | 61 | 52 | 13 | 4 | 270 |
| 25 | 2087 | 32 | 50 | 63 | 54 | 13 | 4 | 280 |
| 26 | 2137 | 34 | 52 | 66 | 56 | 13 | 4 | 290 |
| 27 | 2188 | 35 | 54 | 68 | 58 | 13 | 5 | 300 |
| 28 | 2240 | 36 | 56 | 71 | 60 | 14 | 5 | 310 |
| 29 | 2294 | 37 | 58 | 73 | 62 | 14 | 5 | 320 |
| 30 | 2350 | 39 | 60 | 76 | 64 | 14 | 5 | 330 |
| Lv | HP | STR | MAG | VIT | SPR | SPD | EVA | EXP |
| --- | --- | --- | --- | --- | --- | --- | --- | --- |
| 31 | 2406 | 40 | 62 | 78 | 66 | 14 | 5 | 340 |
| 32 | 2464 | 41 | 64 | 81 | 69 | 14 | 5 | 350 |
| 33 | 2524 | 42 | 66 | 83 | 71 | 14 | 6 | 360 |
| 34 | 2585 | 44 | 68 | 86 | 73 | 14 | 6 | 370 |
| 35 | 2647 | 45 | 69 | 88 | 75 | 14 | 6 | 380 |
| 36 | 2711 | 46 | 72 | 91 | 77 | 15 | 6 | 390 |
| 37 | 2776 | 47 | 73 | 93 | 79 | 15 | 6 | 400 |
| 38 | 2842 | 48 | 75 | 96 | 81 | 15 | 6 | 410 |
| 39 | 2910 | 50 | 77 | 98 | 83 | 15 | 7 | 420 |
| 40 | 2980 | 51 | 79 | 101 | 86 | 15 | 7 | 430 |
| Lv | HP | STR | MAG | VIT | SPR | SPD | EVA | EXP |
| --- | --- | --- | --- | --- | --- | --- | --- | --- |
| 41 | 3050 | 52 | 81 | 103 | 88 | 15 | 7 | 440 |
| 42 | 3122 | 53 | 83 | 106 | 90 | 15 | 7 | 450 |
| 43 | 3196 | 54 | 85 | 108 | 92 | 15 | 7 | 460 |
| 44 | 3271 | 56 | 87 | 111 | 94 | 16 | 7 | 470 |
| 45 | 3347 | 57 | 89 | 113 | 96 | 16 | 8 | 480 |
| 46 | 3425 | 58 | 90 | 116 | 98 | 16 | 8 | 490 |
| 47 | 3504 | 59 | 92 | 118 | 100 | 16 | 8 | 500 |
| 48 | 3584 | 60 | 94 | 121 | 103 | 16 | 8 | 510 |
| 49 | 3666 | 61 | 96 | 123 | 105 | 16 | 8 | 520 |
| 50 | 3750 | 63 | 98 | 126 | 107 | 16 | 8 | 530 |
| Lv | HP | STR | MAG | VIT | SPR | SPD | EVA | EXP |
| --- | --- | --- | --- | --- | --- | --- | --- | --- |
| 51 | 3834 | 64 | 100 | 128 | 109 | 16 | 9 | 540 |
| 52 | 3920 | 65 | 102 | 131 | 111 | 17 | 9 | 550 |
| 53 | 4008 | 66 | 104 | 133 | 113 | 17 | 9 | 560 |
| 54 | 4097 | 67 | 106 | 136 | 115 | 17 | 9 | 570 |
| 55 | 4187 | 68 | 107 | 138 | 117 | 17 | 9 | 580 |
| 56 | 4279 | 70 | 109 | 141 | 120 | 17 | 9 | 590 |
| 57 | 4372 | 71 | 111 | 143 | 122 | 17 | 10 | 600 |
| 58 | 4466 | 72 | 113 | 146 | 124 | 17 | 10 | 610 |
| 59 | 4562 | 73 | 115 | 148 | 126 | 17 | 10 | 620 |
| 60 | 4660 | 74 | 117 | 151 | 128 | 18 | 10 | 630 |
| Lv | HP | STR | MAG | VIT | SPR | SPD | EVA | EXP |
| --- | --- | --- | --- | --- | --- | --- | --- | --- |
| 61 | 4758 | 75 | 119 | 153 | 130 | 18 | 10 | 640 |
| 62 | 4858 | 77 | 120 | 156 | 132 | 18 | 10 | 650 |
| 63 | 4960 | 78 | 122 | 158 | 134 | 18 | 11 | 660 |
| 64 | 5063 | 79 | 124 | 161 | 137 | 18 | 11 | 670 |
| 65 | 5167 | 80 | 126 | 163 | 139 | 18 | 11 | 680 |
| 66 | 5273 | 81 | 128 | 166 | 141 | 18 | 11 | 690 |
| 67 | 5380 | 82 | 130 | 168 | 143 | 18 | 11 | 700 |
| 68 | 5488 | 83 | 131 | 171 | 145 | 19 | 11 | 710 |
| 69 | 5598 | 85 | 133 | 173 | 147 | 19 | 12 | 720 |
| 70 | 5710 | 86 | 135 | 176 | 149 | 19 | 12 | 730 |
| Lv | HP | STR | MAG | VIT | SPR | SPD | EVA | EXP |
| --- | --- | --- | --- | --- | --- | --- | --- | --- |
| 71 | 5822 | 87 | 137 | 178 | 151 | 19 | 12 | 740 |
| 72 | 5936 | 88 | 139 | 181 | 154 | 19 | 12 | 750 |
| 73 | 6052 | 89 | 140 | 183 | 156 | 19 | 12 | 760 |
| 74 | 6169 | 90 | 142 | 186 | 158 | 19 | 12 | 770 |
| 75 | 6287 | 91 | 144 | 188 | 160 | 19 | 13 | 780 |
| 76 | 6407 | 93 | 146 | 191 | 162 | 20 | 13 | 790 |
| 77 | 6528 | 93 | 147 | 193 | 164 | 20 | 13 | 800 |
| 78 | 6650 | 95 | 149 | 196 | 166 | 20 | 13 | 810 |
| 79 | 6774 | 96 | 151 | 198 | 168 | 20 | 13 | 820 |
| 80 | 6900 | 97 | 153 | 201 | 171 | 20 | 13 | 830 |
| Lv | HP | STR | MAG | VIT | SPR | SPD | EVA | EXP |
| --- | --- | --- | --- | --- | --- | --- | --- | --- |
| 81 | 7026 | 98 | 155 | 203 | 173 | 20 | 14 | 840 |
| 82 | 7154 | 99 | 156 | 206 | 175 | 20 | 14 | 850 |
| 83 | 7284 | 100 | 158 | 208 | 177 | 20 | 14 | 860 |
| 84 | 7415 | 101 | 160 | 211 | 179 | 21 | 14 | 870 |
| 85 | 7547 | 102 | 162 | 213 | 181 | 21 | 14 | 880 |
| 86 | 7681 | 104 | 163 | 216 | 183 | 21 | 14 | 890 |
| 87 | 7816 | 104 | 165 | 218 | 185 | 21 | 15 | 900 |
| 88 | 7952 | 106 | 167 | 221 | 188 | 21 | 15 | 910 |
| 89 | 8090 | 107 | 169 | 223 | 190 | 21 | 15 | 920 |
| 90 | 8230 | 108 | 170 | 226 | 192 | 21 | 15 | 930 |
| Lv | HP | STR | MAG | VIT | SPR | SPD | EVA | EXP |
| --- | --- | --- | --- | --- | --- | --- | --- | --- |
| 91 | 8370 | 109 | 172 | 228 | 194 | 21 | 15 | 940 |
| 92 | 8512 | 110 | 174 | 231 | 196 | 22 | 15 | 950 |
| 93 | 8656 | 111 | 176 | 233 | 198 | 22 | 16 | 960 |
| 94 | 8801 | 112 | 177 | 236 | 200 | 22 | 16 | 970 |
| 95 | 8947 | 113 | 179 | 238 | 202 | 22 | 16 | 980 |
| 96 | 9095 | 114 | 181 | 241 | 205 | 22 | 16 | 990 |
| 97 | 9244 | 115 | 183 | 243 | 207 | 22 | 16 | 1000 |
| 98 | 9394 | 116 | 184 | 246 | 209 | 22 | 16 | 1010 |
| 99 | 9546 | 117 | 186 | 248 | 211 | 22 | 17 | 1020 |
| 100 | 9700 | 118 | 188 | 251 | 213 | 23 | 17 | 1030 |
Granaldo is a boss in Final Fantasy VIII. It fights alongside three Raldos.
During the Garden Clash incident, and in Ultimecia Castle, the Granaldo can be fought as a regular enemy. Despite earning no EXP in the boss fight, the Granaldo enemy fought in normal battles will earn the player EXP.
Other appearances
Edit


This article or section is a stub about an enemy in Final Fantasy Record Keeper. You can help the Final Fantasy Wiki by expanding it.
Related enemies
Edit