Final Fantasy X-2 Enemy
Gold Elemental
ゴールドエレメンタル (Gōrudo Erementaru)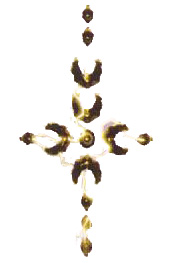 Elemental
Statistics
Level
HP
MP
9
99
330
Strength
Magic
Defense
1
192
21
M. Defense
Agility
Accuracy
111
76
0
Evasion
Luck
0
0
EXP
AP
Gil
28
1
25
Gold Elemental
ゴールドエレメンタル (Gōrudo Erementaru)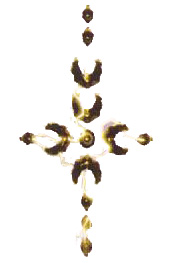 Elemental
Statistics
Level
HP
MP
11
336
330
Strength
Magic
Defense
1
205
21
M. Defense
Agility
Accuracy
11
84
0
Evasion
Luck
0
0
EXP
AP
Gil
52
2
43
Location
Djose Highroad
Thunder Plains
Macalania Woods
Via Infinito Floors 10 - 12
Chapters
1, 2, 3, 5
Common Steal
Lightning Marble x2
Rare Steal
Lightning Marble x3
Gil Steal
220
Common Drop
Electro Marble x2
Rare Drop
Electro Marble x3
Common Bribe
Lightning Gem x4
Rare Bribe
Abilities
Magic Down, Magic Up, Osmose, Regen, Thunder
Blue Bullet
None
Status Resist
Eject (10), Zantetsu (3)
Status Immunity
Petrification, Sleep, Confusion, Berserk, Curse, Magic Down
Other Information
N/A
Normal: "A fiend created when the power of lightning fuses with pyreflies. It casts sizzling bolts at all who approach. Water is its only elemental weakness."
Oversoul: " A fiend created when the power of lightning fuses with pyreflies. Water is its only elemental weakness. Its lightning damage grows weaker as it attacks."
— Scan
The Gold Elemental is an enemy in Final Fantasy X-2. It is not particularly powerful, though it has high Defense. It is easily defeated via Water-elemental attacks, such as the spell Water or the ability Waterstrike, or its Defense can be lowered by using Armor Break. Having Lightning-resistant abilities or equipment makes dealing with it all the more simple.
Gold Elemental can be captured at Djose, Thunder Plains, and Macalania Woods with a Trap Pod S up until the end of Chapter 2.
Fiend Tale
Edit
Story Level 1: "'"
—Gold Elemental's fiend tale.
In the Fiend Tale endings, one notable Gold Elemental was created from a spirit of a Ronso who attempted to make ends meet for his three children when a frigid winter hit Mt. Gagazet at the start of the Eternal Calm. Working one year in Bevelle and for the Youth League, the Ronso sent his funds to his family until the day he died in a work-related accident. Though he found his new-found existence enjoyable, the Gold Elemental requests Shinra to see his family again. As his family is unaware he died, the Gold Elemental presents himself to them as a friend of their father. He tells his children to be good and help one another as he will look after them from afar.
Level
HP
MP
Strength
Magic
Defense
Magic
Defense
Agility
Accuracy
Evasion
Luck
1
10
20
30
40
50
60
70
80
90
99
Abilities
Edit
| | |
| --- | --- |
| Command Abilities: | Auto-Abilities: |
Etymology
Edit
[view · edit · purge]Gold is a chemical element with the symbol Au and atomic number 79. It is a dense, soft, malleable and ductile metal with a bright yellow color and luster, the properties of which remain without tarnishing when exposed to air or water.
[view · edit · purge]An elemental is a mythic being described in occult and alchemical works from around the time of the European Renaissance and particularly elaborated in the 16th century works of Paracelsus.
Related enemies
Edit