Final Fantasy X-2 Boss
Georapella
ジオパラウド (Jioparaudo)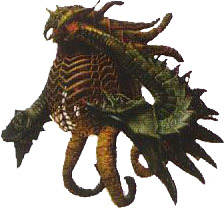 Geo
Statistics
Level
HP
MP
17
4,420
9,999
Strength
Magic
Defense
62
38
1
M. Defense
Agility
Accuracy
62
74
0
Evasion
Luck
0
0
EXP
AP
Gil
800
1
1,000
| | |
| --- | --- |
| Location | Bevelle Underground |
| Chapters | 2, 3, 5 |
| Common Steal | Water Gem |
| Rare Steal | Water Gem x2 |
| Gil Steal | 1,300 |
| Common Drop | NulTide Ring |
| Rare Drop | NulTide Ring |
| Common Bribe | None |
| Rare Bribe | None |
| Abilities | Blizzaga, Firaga, Waterga, Osmose |
| Blue Bullet | None |
| Status Resist | None |
| Status Immunity | Death, Petrification, Sleep, Silence, Darkness, Poison, Confuse, Berserk, Curse, Eject, Stop, Doom |
| Other Information | N/A |
Georapella
ジオパラウド (Jioparaudo)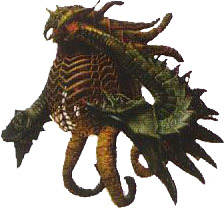 Geo
Statistics
Level
HP
MP
24
6,641
9,999
Strength
Magic
Defense
62
38
12
M. Defense
Agility
Accuracy
62
96
0
Evasion
Luck
0
0
EXP
AP
Gil
1,600
2
1,500
| | |
| --- | --- |
| Location | Bevelle Underground |
| Chapters | 2, 3, 5 |
| Common Steal | Short Circuit |
| Rare Steal | Short Circuit |
| Gil Steal | 3,000 |
| Common Drop | Water Gem x3 |
| Rare Drop | Water Gem x4 |
| Common Bribe | None |
| Rare Bribe | None |
| Abilities | Blizzaga, Firaga, Waterga, Osmose, Power Catalyst |
| Blue Bullet | None |
| Status Resist | None |
| Status Immunity | Death, Petrification, Sleep, Silence, Darkness, Poison, Confusion, Berserk, Curse, Eject, Stop, Doom |
| Other Information | N/A |
Normal: "A fiend charged with guarding the Bevelle Underground and eliminating intruders. Despite its size, it never attacks head-on. Its magical attacks present the real threat."
Oversoul: "No longer content to attack from afar with magic. Oversouling has enabled it to up the ante and deliver mighty physical attacks as well."
— Scan
The Georapella is a boss in Final Fantasy X-2. Yuna and company fight it after activating all three red security towers in the Bevelle Underground. It is based on the Geosgaeno boss in Final Fantasy X.
Georapella casts high-level magic at an alarming rate. It is weak against Holy.
The player may want to use a Chocobo Wing to put the party in Haste status. If one has a Warrior who knows Excalibur, she can use it for heavy damage. The other girls should cast their strongest spells and use their strongest attacks.
Casting Reflect on all party members, if available, is useful. Equipping the Shining Mirror Garment Grid and crossing the gate that gives Auto-Reflect is also recommended.
Georapella Coin
Coin No.
54
Coin Value
2
Trait
Quota x4
Location
Given by the boy in Kilika.
Related enemies
Edit
Ad blocker interference detected!
Wikia is a free-to-use site that makes money from advertising. We have a modified experience for viewers using ad blockers

Wikia is not accessible if you've made further modifications. Remove the custom ad blocker rule(s) and the page will load as expected.