Ad blocker interference detected!
Wikia is a free-to-use site that makes money from advertising. We have a modified experience for viewers using ad blockers

Wikia is not accessible if you've made further modifications. Remove the custom ad blocker rule(s) and the page will load as expected.
Final Fantasy X-2 Enemy
Gecko
ゲッコー (Gekkō)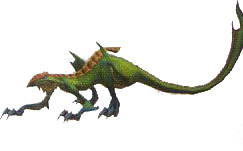 Reptile
Statistics
Level
HP
MP
10
228
10
Strength
Magic
Defense
42
3
8
M. Defense
Agility
Accuracy
3
77
0
Evasion
Luck
7
8
EXP
AP
Gil
22
1
18
Location
Zanarkand Dome
Via Infinito Floors 4 - 6
Chapters
1, 2, 5
Common Steal
Antidote
Rare Steal
Antidote x2
Gil Steal
72
Common Drop
Antidote
Rare Drop
Antidote x2
Common Bribe
Antidote x30
Rare Bribe
Antidote x40
Abilities
Poison Fang, physical attack
Blue Bullet
N/A
Status Resist
Eject (?), Zantetsu (?)
Status Immunity
Sleep, Curse
Other Information
None
Gecko
ゲッコー (Gekkō)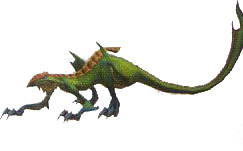 Reptile
Statistics
Level
HP
MP
11
911
10
Strength
Magic
Defense
42
3
10
M. Defense
Agility
Accuracy
3
85
0
Evasion
Luck
9
5
EXP
AP
Gil
48
2
33
The Gecko is an enemy in Final Fantasy X-2. Having protection against Poison will help a lot, although the enemy is not a big threat and can be easily dispatched with physical attacks or an Ice spell.
Fiend Tale
Edit
In the Fiend Tale endings, a notable Gecko was created from the spirit of a Hypello who died and forgot who he was with a need to rush things rather than take things slow and easy. However, when he arrives the Moonflow, Gecko regained his memory when recognized by another Hypello.
Other appearances
Edit

This article or section is a stub about an enemy in Final Fantasy Record Keeper. You can help the Final Fantasy Wiki by expanding it.
Etymology
Edit
[view · edit · purge]Geckos are lizards found in warm climates throughout the world. They range from 1.6 to 60 cm. Geckos are unique among lizards in their vocalizations in that they use chirping in social interactions. The New Latin gekko and English "gecko" stem from the Indonesian-Malay gēkoq, which is imitative of the sound they make.
Related enemies
Edit