It is magnificent! Take this cathedral, for instance. Elegant, yet whimsical in its execution. A stunning example of Galtean Architecture.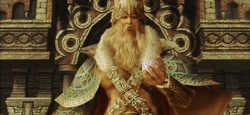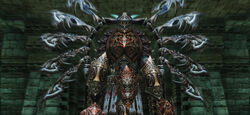 The Galtean Alliance was a moment in Ivalice's history when all the great countries were united. Started by the Dynast King Raithwall with the three shards of nethicite, great nations rose during the Galtean Alliance, such as Archadia and Rozarria. The reign of Raithwall's direct descendants, House Galtea, drew to a close after 400 years, marking the end of the Galtean Alliance, and the beginning of rule by House Dalmasca.
Dalmascan reign continued for nearly seven centuries, until the Archadian invasion brought their era to an end. However, a few years later, Archadia left Dalmascan territory.
Ancient Galtea
Edit
In the time of the Galtean Alliance, the technology of this age was significantly different from the present Ivalice in Final Fantasy XII. Many references are made to relics of the ancient age that could not be reproduced in the present time. The architectural style of Galtea is also prominent in many location within Ivalice.
Ad blocker interference detected!
Wikia is a free-to-use site that makes money from advertising. We have a modified experience for viewers using ad blockers

Wikia is not accessible if you've made further modifications. Remove the custom ad blocker rule(s) and the page will load as expected.