Gaea's Cliff
Talk

0
13,964 pages on
this wiki
Cid

: Oh, shut up and help me remodel the Gaea's Cliff page!
Please expand this article into a full one. This can be done by Adding a Locations section with images and brief descriptions of the areas within the whole location. This request can be discussed on the associated

discussion page

.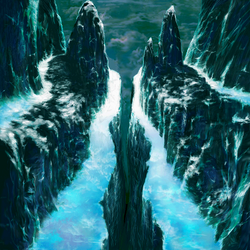 Gaea's Cliff (ガイアの絶壁, Gaia no Zeppeki?) is a location in Final Fantasy VII. From the ground, it seems to be a mountain, but is actually the side of the North Crater. Due to its height and location past the frigid wastes of the Great Glacier, the cliff is so cold few can survive the climb-up. There is a large system of caves that connect in and out from the cliff, which must be explored in order to the reach the top. Gaea's Cliff can only be explored once.
Mr. Holzoff and a friend of his attempted to climb Gaea's Cliff only to have his friend killed. Holzoff decided to wait in a cabin just at the base of the cliff to help out potential climbers. Cloud Strife and his party climb Gaea's Cliff in order to reach Sephiroth at the Whirlwind Maze.
While climbing up the sides, the player must keep the party's temperature above 30° Celsius by repeatedly tapping

to increase the temperature. This cannot be done while climbing. This part of the game was actually considerably more difficult in the game's original Japanese version where the player's temperature dropped much faster and few managed the climb on the first try. In the international release the difficulty was reduced. If, however, the player still passes out from the cold, they will simply wake up again at Holzoff's cabin and have to start the climb again.
Items Found
Edit
Enemy formations
Edit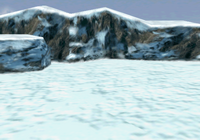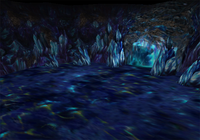 Schizo's Lair
Edit