GIM52A
GIM52A (

GIM52A

?)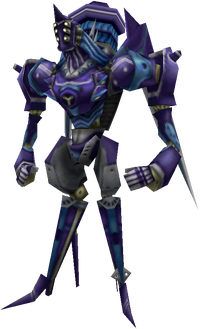 Statistics
Level
HP

1.5(Lv)² + 30(Lv) + 1400

Level
HP

1.5(Lv)² + 30(Lv) + 1400

1
1,431
19
2,511
STR

([5.3(Lv)] + [(Lv) / 5] - [(Lv)² / 260] + 50) / 4

MAG

([4(Lv)] + [(Lv) / 2] - [(Lv)² / 200] + 18) / 4

STR

([5.3(Lv)] + [(Lv) / 5] - [(Lv)² / 260] + 50) / 4

MAG

([4(Lv)] + [(Lv) / 2] - [(Lv)² / 200] + 18) / 4

13
5
38
25
VIT

((Lv) / 40) - (Lv) + 2(Lv) + 2

SPR

((Lv) / 8) - (Lv) + (Lv) + 120

VIT

((Lv) / 40) - (Lv) + 2(Lv) + 2

SPR

((Lv) / 8) - (Lv) + (Lv) + 120

3
120
21
122
SPD

((Lv) / 4) - [(Lv) / 8] + 5

EVA

((Lv) / 10) - [(Lv) / 20]

SPD

((Lv) / 4) - [(Lv) / 8] + 5

EVA

((Lv) / 10) - [(Lv) / 20]

5
0
7
1
EXP

8(Lv)² + 22

AP
EXP

8(Lv)² + 22

AP
30
3
174
3
GIM52A
GIM52A (

GIM52A

?)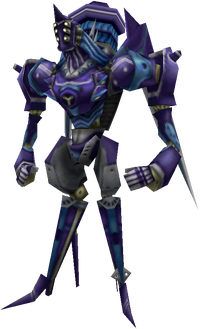 Statistics
Level
HP

1.5(Lv)² + 30(Lv) + 1400

Level
HP

1.5(Lv)² + 30(Lv) + 1400

20
2,600
29
3,531
STR

([5.3(Lv)] + [(Lv) / 5] - [(Lv)² / 260] + 50) / 4

MAG

([4(Lv)] + [(Lv) / 2] - [(Lv)² / 200] + 18) / 4

STR

([5.3(Lv)] + [(Lv) / 5] - [(Lv)² / 260] + 50) / 4

MAG

([4(Lv)] + [(Lv) / 2] - [(Lv)² / 200] + 18) / 4

39
26
51
36
VIT

((Lv) / 40) - (Lv) + 2(Lv) + 2

SPR

((Lv) / 8) - (Lv) + (Lv) + 120

VIT

((Lv) / 40) - (Lv) + 2(Lv) + 2

SPR

((Lv) / 8) - (Lv) + (Lv) + 120

22
122
31
123
SPD

((Lv) / 4) - [(Lv) / 8] + 5

EVA

((Lv) / 10) - [(Lv) / 20]

SPD

((Lv) / 4) - [(Lv) / 8] + 5

EVA

((Lv) / 10) - [(Lv) / 20]

8
1
9
1
EXP

8(Lv)² + 22

AP
EXP

8(Lv)² + 22

AP
182
3
254
3
GIM52A
GIM52A (

GIM52A

?)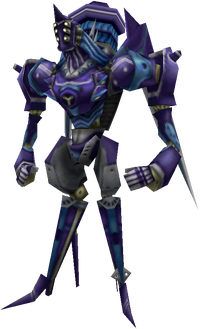 Statistics
Level
HP

1.5(Lv)² + 30(Lv) + 1400

Level
HP

1.5(Lv)² + 30(Lv) + 1400

30
3,650
100
19,400
STR

([5.3(Lv)] + [(Lv) / 5] - [(Lv)² / 260] + 50) / 4

MAG

([4(Lv)] + [(Lv) / 2] - [(Lv)² / 200] + 18) / 4

STR

([5.3(Lv)] + [(Lv) / 5] - [(Lv)² / 260] + 50) / 4

MAG

([4(Lv)] + [(Lv) / 2] - [(Lv)² / 200] + 18) / 4

53
37
140
104
VIT

((Lv) / 40) - (Lv) + 2(Lv) + 2

SPR

((Lv) / 8) - (Lv) + (Lv) + 120

VIT

((Lv) / 40) - (Lv) + 2(Lv) + 2

SPR

((Lv) / 8) - (Lv) + (Lv) + 120

32
123
104
132
SPD

((Lv) / 4) - [(Lv) / 8] + 5

EVA

((Lv) / 10) - [(Lv) / 20]

SPD

((Lv) / 4) - [(Lv) / 8] + 5

EVA

((Lv) / 10) - [(Lv) / 20]

9
2
18
5
EXP

8(Lv)² + 22

AP
EXP

8(Lv)² + 22

AP
262
3
822
3
| Lv | HP | STR | MAG | VIT | SPR | SPD | EVA | EXP |
| --- | --- | --- | --- | --- | --- | --- | --- | --- |
| 1 | 1431 | 13 | 5 | 3 | 120 | 5 | 0 | 30 |
| 2 | 1466 | 15 | 6 | 4 | 120 | 5 | 0 | 38 |
| 3 | 1503 | 16 | 7 | 5 | 120 | 5 | 0 | 46 |
| 4 | 1544 | 17 | 9 | 6 | 120 | 6 | 0 | 54 |
| 5 | 1587 | 19 | 10 | 7 | 120 | 6 | 0 | 62 |
| 6 | 1634 | 20 | 11 | 8 | 120 | 6 | 0 | 70 |
| 7 | 1683 | 22 | 12 | 9 | 120 | 6 | 0 | 78 |
| 8 | 1736 | 23 | 13 | 10 | 121 | 6 | 0 | 86 |
| 9 | 1791 | 24 | 14 | 11 | 121 | 6 | 0 | 94 |
| 10 | 1850 | 26 | 15 | 12 | 121 | 6 | 1 | 102 |
| Lv | HP | STR | MAG | VIT | SPR | SPD | EVA | EXP |
| --- | --- | --- | --- | --- | --- | --- | --- | --- |
| 11 | 1911 | 27 | 16 | 13 | 121 | 6 | 1 | 110 |
| 12 | 1976 | 28 | 18 | 14 | 121 | 7 | 1 | 118 |
| 13 | 2043 | 30 | 19 | 15 | 121 | 7 | 1 | 126 |
| 14 | 2114 | 31 | 20 | 16 | 121 | 7 | 1 | 134 |
| 15 | 2187 | 33 | 21 | 17 | 121 | 7 | 1 | 142 |
| 16 | 2264 | 34 | 22 | 18 | 122 | 7 | 1 | 150 |
| 17 | 2343 | 35 | 23 | 19 | 122 | 7 | 1 | 158 |
| 18 | 2426 | 36 | 24 | 20 | 122 | 7 | 1 | 166 |
| 19 | 2511 | 38 | 25 | 21 | 122 | 7 | 1 | 174 |
| 20 | 2600 | 39 | 26 | 22 | 122 | 8 | 1 | 182 |
| Lv | HP | STR | MAG | VIT | SPR | SPD | EVA | EXP |
| --- | --- | --- | --- | --- | --- | --- | --- | --- |
| 21 | 2691 | 41 | 27 | 23 | 122 | 8 | 1 | 190 |
| 22 | 2786 | 42 | 28 | 24 | 122 | 8 | 1 | 198 |
| 23 | 2883 | 43 | 29 | 25 | 122 | 8 | 1 | 206 |
| 24 | 2984 | 44 | 31 | 26 | 123 | 8 | 1 | 214 |
| 25 | 3087 | 46 | 31 | 27 | 123 | 8 | 1 | 222 |
| 26 | 3194 | 47 | 33 | 28 | 123 | 8 | 1 | 230 |
| 27 | 3303 | 49 | 34 | 29 | 123 | 8 | 1 | 238 |
| 28 | 3416 | 50 | 35 | 30 | 123 | 9 | 1 | 246 |
| 29 | 3531 | 51 | 36 | 31 | 123 | 9 | 1 | 254 |
| 30 | 3650 | 53 | 37 | 32 | 123 | 9 | 2 | 262 |
| Lv | HP | STR | MAG | VIT | SPR | SPD | EVA | EXP |
| --- | --- | --- | --- | --- | --- | --- | --- | --- |
| 31 | 3771 | 54 | 38 | 33 | 123 | 9 | 2 | 270 |
| 32 | 3896 | 55 | 39 | 34 | 124 | 9 | 2 | 278 |
| 33 | 4023 | 56 | 40 | 35 | 124 | 9 | 2 | 286 |
| 34 | 4154 | 58 | 41 | 36 | 124 | 9 | 2 | 294 |
| 35 | 4287 | 59 | 42 | 37 | 124 | 9 | 2 | 302 |
| 36 | 4424 | 60 | 43 | 38 | 124 | 10 | 2 | 310 |
| 37 | 4563 | 62 | 44 | 39 | 124 | 10 | 2 | 318 |
| 38 | 4706 | 63 | 45 | 40 | 124 | 10 | 2 | 326 |
| 39 | 4851 | 64 | 46 | 41 | 124 | 10 | 2 | 334 |
| 40 | 5000 | 66 | 47 | 43 | 125 | 10 | 2 | 342 |
| Lv | HP | STR | MAG | VIT | SPR | SPD | EVA | EXP |
| --- | --- | --- | --- | --- | --- | --- | --- | --- |
| 41 | 5151 | 67 | 48 | 44 | 125 | 10 | 2 | 350 |
| 42 | 5306 | 68 | 49 | 45 | 125 | 10 | 2 | 358 |
| 43 | 5463 | 69 | 50 | 46 | 125 | 10 | 2 | 366 |
| 44 | 5624 | 71 | 51 | 47 | 125 | 11 | 2 | 374 |
| 45 | 5787 | 72 | 52 | 48 | 125 | 11 | 2 | 382 |
| 46 | 5954 | 73 | 53 | 49 | 125 | 11 | 2 | 390 |
| 47 | 6123 | 75 | 54 | 50 | 125 | 11 | 2 | 398 |
| 48 | 6296 | 76 | 55 | 51 | 126 | 11 | 2 | 406 |
| 49 | 6471 | 77 | 56 | 52 | 126 | 11 | 2 | 414 |
| 50 | 6650 | 79 | 57 | 53 | 126 | 11 | 3 | 422 |
| Lv | HP | STR | MAG | VIT | SPR | SPD | EVA | EXP |
| --- | --- | --- | --- | --- | --- | --- | --- | --- |
| 51 | 6831 | 80 | 58 | 54 | 126 | 11 | 3 | 430 |
| 52 | 7016 | 81 | 59 | 55 | 126 | 12 | 3 | 438 |
| 53 | 7203 | 82 | 60 | 56 | 126 | 12 | 3 | 446 |
| 54 | 7394 | 83 | 61 | 57 | 126 | 12 | 3 | 454 |
| 55 | 7587 | 85 | 62 | 58 | 126 | 12 | 3 | 462 |
| 56 | 7784 | 86 | 63 | 59 | 127 | 12 | 3 | 470 |
| 57 | 7983 | 87 | 64 | 60 | 127 | 12 | 3 | 478 |
| 58 | 8186 | 89 | 65 | 61 | 127 | 12 | 3 | 486 |
| 59 | 8391 | 90 | 66 | 62 | 127 | 12 | 3 | 494 |
| 60 | 8600 | 91 | 67 | 63 | 127 | 13 | 3 | 502 |
| Lv | HP | STR | MAG | VIT | SPR | SPD | EVA | EXP |
| --- | --- | --- | --- | --- | --- | --- | --- | --- |
| 61 | 8811 | 92 | 68 | 64 | 127 | 13 | 3 | 510 |
| 62 | 9026 | 94 | 69 | 65 | 127 | 13 | 3 | 518 |
| 63 | 9243 | 95 | 70 | 66 | 127 | 13 | 3 | 526 |
| 64 | 9464 | 96 | 71 | 67 | 128 | 13 | 3 | 534 |
| 65 | 9687 | 97 | 72 | 68 | 128 | 13 | 3 | 542 |
| 66 | 9914 | 99 | 73 | 69 | 128 | 13 | 3 | 550 |
| 67 | 10143 | 100 | 74 | 70 | 128 | 13 | 3 | 558 |
| 68 | 10376 | 101 | 75 | 71 | 128 | 14 | 3 | 566 |
| 69 | 10611 | 102 | 76 | 72 | 128 | 14 | 3 | 574 |
| 70 | 10850 | 104 | 77 | 73 | 128 | 14 | 4 | 582 |
| Lv | HP | STR | MAG | VIT | SPR | SPD | EVA | EXP |
| --- | --- | --- | --- | --- | --- | --- | --- | --- |
| 71 | 11091 | 105 | 78 | 74 | 128 | 14 | 4 | 590 |
| 72 | 11336 | 106 | 79 | 75 | 129 | 14 | 4 | 598 |
| 73 | 11583 | 107 | 80 | 76 | 129 | 14 | 4 | 606 |
| 74 | 11834 | 108 | 81 | 77 | 129 | 14 | 4 | 614 |
| 75 | 12087 | 110 | 81 | 78 | 129 | 14 | 4 | 622 |
| 76 | 12344 | 111 | 83 | 79 | 129 | 15 | 4 | 630 |
| 77 | 12603 | 112 | 83 | 80 | 129 | 15 | 4 | 638 |
| 78 | 12866 | 113 | 84 | 81 | 129 | 15 | 4 | 646 |
| 79 | 13131 | 114 | 85 | 82 | 129 | 15 | 4 | 654 |
| 80 | 13400 | 116 | 86 | 84 | 130 | 15 | 4 | 662 |
| Lv | HP | STR | MAG | VIT | SPR | SPD | EVA | EXP |
| --- | --- | --- | --- | --- | --- | --- | --- | --- |
| 81 | 13671 | 117 | 87 | 85 | 130 | 15 | 4 | 670 |
| 82 | 13946 | 118 | 88 | 86 | 130 | 15 | 4 | 678 |
| 83 | 14223 | 119 | 89 | 87 | 130 | 15 | 4 | 686 |
| 84 | 14504 | 121 | 90 | 88 | 130 | 16 | 4 | 694 |
| 85 | 14787 | 122 | 91 | 89 | 130 | 16 | 4 | 702 |
| 86 | 15074 | 123 | 92 | 90 | 130 | 16 | 4 | 710 |
| 87 | 15363 | 124 | 93 | 91 | 130 | 16 | 4 | 718 |
| 88 | 15656 | 126 | 94 | 92 | 131 | 16 | 4 | 726 |
| 89 | 15951 | 127 | 94 | 93 | 131 | 16 | 4 | 734 |
| 90 | 16250 | 128 | 95 | 94 | 131 | 16 | 5 | 742 |
| Lv | HP | STR | MAG | VIT | SPR | SPD | EVA | EXP |
| --- | --- | --- | --- | --- | --- | --- | --- | --- |
| 91 | 16551 | 129 | 96 | 95 | 131 | 16 | 5 | 750 |
| 92 | 16856 | 130 | 97 | 96 | 131 | 17 | 5 | 758 |
| 93 | 17163 | 131 | 98 | 97 | 131 | 17 | 5 | 766 |
| 94 | 17474 | 133 | 99 | 98 | 131 | 17 | 5 | 774 |
| 95 | 17787 | 134 | 100 | 99 | 131 | 17 | 5 | 782 |
| 96 | 18104 | 135 | 101 | 100 | 132 | 17 | 5 | 790 |
| 97 | 18423 | 136 | 101 | 101 | 132 | 17 | 5 | 798 |
| 98 | 18746 | 138 | 102 | 102 | 132 | 17 | 5 | 806 |
| 99 | 19071 | 139 | 103 | 103 | 132 | 17 | 5 | 814 |
| 100 | 19400 | 140 | 104 | 104 | 132 | 18 | 5 | 822 |
GIM52A is a boss in Final Fantasy VIII. It appears with the Galbadian Elite Soldier. It also appears later as a normal enemy in the Lunatic Pandora and during the Battle of the Gardens.
Its Micro Missile attack halves the targets current HP, and it drops the Missile item that allows Quistis to learn this spell for her Blue Magic.
Ad blocker interference detected!
Wikia is a free-to-use site that makes money from advertising. We have a modified experience for viewers using ad blockers

Wikia is not accessible if you've made further modifications. Remove the custom ad blocker rule(s) and the page will load as expected.