Kingdom Hearts Original World Ideas
13,963 pages on
this wiki
Forum page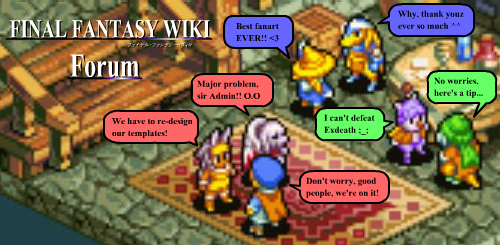 So, I got bored. Let's make our own Kingdom Hearts Worlds!
Alexandria City
Edit
A city meant to be a sort of main town, like Twilight Town, Traverse Town, and Hollow Bastion.
The world itself is based off of Final Fantasy IX's cities, and is a retelling of the group's own adventures in a Disney-fied Disney Afternoon cartoon sort of feel.
Alexandria Town stands directly in the middle of the Realm Between like Twilight Town, but various areas of its expanses are lit in perpetual various times of day and night, as the town is an apparent fusion of other various worlds that did not desire to stay independent.
Its history long unknown, many have made this place home for themselves and enjoyed its beautiful embraces. However, the forces of Darkness aren't going to ignore this long mysterious metropolis...
Alexandria
Edit
The city's namesake neighborhood, where it is a high class residential area, main centre of commerce and trade, and home to civil and government facilities, bathed in perpetual twilight. In the backmost area of the neighborbood, lies its crown defining landmark, the majestic Castle Alexandria, and home to the Royal Family.
A sprawling mix of city and suburbian living area, Lindblum is where a majority of the characters in game live. Always being under daylight, this neighborhood is also very hilly and features a lot of parks alongside a vast bay.
A fast paced and colorful downtown area, forever under nightfall. Treno is home to the city's entertainment and lucrative and eccentric establishments. While there are large blocks and streets, easygoing crowds enjoy its vast park under the stars and canals that find their way away from urban centers. But for some reason, the Heartless never make their way over here....
Characters
Edit
Sora - Our reknowned keyblade wielding, skateboard riding, and curious main hero, from parts beyond and likely to your own door! During his next adventure, he makes his way to Alexandria City and learns of a world that has been made of other worlds fused together. Because of this, he makes his way to the surface, but Donald and Goofy aren't allowed here... What could this mean?
Zidane- A local town prankster of Alexandria, and notorious but well meaning and gold hearted high school freshman. While wily and thrill seeking, he wishes to one day be a stage magician and actor, and win the heart of Garnet.
Aiding Sora in battle, he can equip himself with daggers for speed and combo assists or his twin bladed sword for crowd control and power.
His Limit is named Dyne Trance, where he transcends into his Trance Mode, and features quick activity heavy attacks that merge concepts from his Thieves' Skills with his Dyne Abilities. His Limit leads to Grand Lethal Finish, where Sora performs his KH I Trinity Limit and kick launches a jumping Zidane into the sky, before they both fire off a powerful barrage of magic to their airborne enemies.
Amarant- An older student who has a long history with Zidane. A year ago, he was involved and framed in a huge incident regarding the town's time honored festival.
Steiner - The bodyguard to Mayor Queen Jane and Garnet, he is fiercely devoted to his main position as the Knights of Pluto, who are the select guard of Alexandria City's social elite. He often sees Zidane as a nuisance, as he catches him distracting Garnet from her schedule.
Vivi - Vivi moves back to Alexandria City from Twilight Town. A complete enigma and studying mage, he is friends with Zidane and his group, but he never shows up to school in some parts of the year.... Who is this shadowed boy in blue?
Garnet - The princess of Alexandria City, she's also regarded as one of the most popular girls in town for, well, everything about her! Cultured, gentle, smart, sociable, kind, beautiful... Yet when Sora comes to town, something in her changes to break away from her shell and live life to her fullest with Zidane and co- What could it be?
Mayor King - The father of Garnet and governor of Alexandria City, who has helped make the world a beautiful and well kept place to live in like those before him. Problem is, we never know his name... Quit interrupting us game!
Keyblades
Edit
The Trump - A Keyblade given from Zidane.
Holy Judgement - A Keyblade based off of the summon Alexander in his IX incarnation. A beautiful and eye enthralling piece of art, featuring a grand motif of Alexander awakening from Castle Alexandria, wings spread apart and the great crystalline sword illuminated by his blessings as the blade itself.
Dark Verdict - A Keyblade based off of the Final Fantasy IX Summon, Ark.