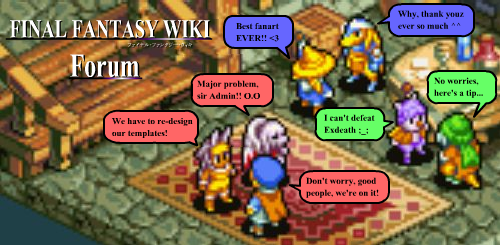 What's the name of the font (or similar) from Final Fantasy XIII?
Screenshot:
http://xbox360media.ign.com/xbox360/image/article/106/1068921/final-fantasy-xiii-20100212091406670.jpg
Currently I only found name of the font used for damage: it's Xoireqe.
—Kaimi (999,999 CP/5 TP) 08:23, September 1, 2011 (UTC)
Hmm, I wondered why no one had brought this up until now...I want to know the font type as well.

08:35, September 1, 2011 (UTC)
I think I found the font used for text overall: Square721 BT. (I found it with the help of ~VonMan from deviantArt.)
I'll be on look out for other games' fonts. So I might add here more from time to time.—

Kaimi

>♂

- - - 18:58, May 8, 2012 (UTC)
Interested can get some older fonts here.—Kaimi >♂

-

-

-

18:59, July 23, 2012 (UTC)
I personally can't see where we can use this outside a dedicated article. And I do question its relevance. - Henryacores^ 19:02, July 23, 2012 (UTC)
You never know when someone would like to use one of these fonts.—Kaimi (999,999 CP/5 TP) 19:11, July 23, 2012 (UTC)
Thank you very much Kaimi. I was frantically looking for the font. I knew this font was perfect for my situation, but no one had a source or a clue to what this font was despite FF13's popularity and re-creations of its materials. That said, try this link also https://www.fontyukle.net/en/1,Square+721 I think 'Square 721 Bold Extended' is more like the actual logo than the other link. Riiya (talk) 02:56, April 7, 2015 (UTC)