FFX-2 Dresspheres' Stats in Articles
13,961 pages on
this wiki
Forum page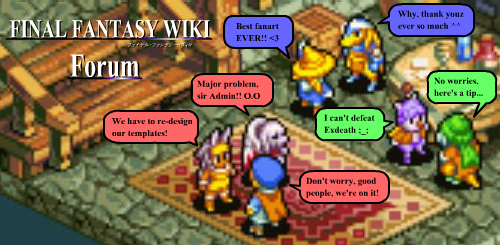 Kaimi

 - Leblanc: "What? Where's Vegnagun?"
Yuna: "Not here."
Leblanc: "It must have fled in terror, knowing I was coming."

TALK

- Kaimi (999,999 CP/5 TP) 18:15, August 7, 2012 (UTC) (Best viewed with Square721 BT installed.)

I noticed that on all, or nearly all, pages that describe drespheres from Final Fantasy X-2 we list every single level along with its all stats. Personally, I think this is not a good idea and order: Strength—Magic—Defense—Magic Defense is rather strange as personally I prefer Strength—Defence—Magic—Magic Defence which I think most people find eye-appealing. As for levels, I think we should list only levels:1, 10, 20, 30, 40, 50, 60, 70, 80, 90, and 99. Also, I think the most eye-appealing order for listing stat changes is: HP—MP—Strength—Defence—Magic—Magic Defence—Agility—Evasion—Accuracy—Luck. I can handle the dressphere tables myself, but I need your opinion of what do you think.
The order of stats is like it is in the game, Strength first then Magic. Cropping some of the levels would make it smaller, but be careful with some of the...hmmm...nuances of the stats, because some stats first go up and then go down as you level up more, and this fluctuation may not be obvious if you don't have enough levels to display it, and it might just look like the stats for stuff like Speed are just random. Some stats also stagnate after certain level, so for those you wouldn't need to show any stats after certain point.
Looking at

Thief

, if you axe everything but the even ten levels, you lose the info that Thief's Speed peaks at LV91-97. But then it's only one point different so maybe it doesn't matter? But then again, person looking at a stats table to begin with might be looking something like exactly what is a Thief's highest Speed. We could crop the table and then add a paragraph explaining the stat progression in prose where it can be mentioned that a Thief's Speed peaks at LV91-97?

Kaimi

 - "Do you know what it felt like to watch them die? Right before my eyes? It was the only thing we could do. It was the only choice we had. I gave in, I accepted, I believed."

TALK

- 18:36, August 7, 2012 (UTC) (Best viewed with Square721 BT installed.)

Well, that menu order sucks at this moment as horizontal order is not always the best and I like to have correlating stats next to each other rather (Strength—Defence, Magic—Magic Defence, Agility—Evasion, Accuracy—Luck) than remember which column is for which stat. Also, we could break the length of the table by putting each, I don't know, 10 levels, maybe 20, in each tab (although I'm more keen on 10 levels per tab).

Personally I think we should keep all the stats, maybe make the table collapsible or use tabs. Explaining the stats via text instead could also work, but it should be pretty comprehensive.

Bluestarultor

 - Blue Psychic

Best-of Stellar Arena

TALK

- 02:00, August 14, 2012 (UTC)

As an information database, we should keep the full tables. Because, really, if the info is there, it's best to have it for anyone who needs it. As the biggest and best of what we do, if someone needs to find what a level 37 Mascot's Speed is, it's out job to do our best to provide it. If we really need to break them up, we can use tabs to break them up into digestable blocks.

Trouble is, Bluesey, as it is, it's ridiculously unwieldy. Perhaps something like this:

---



Level
HP
MP
Strength
Magic
Defense
Magic
Defense
Agility
Accuracy
Evasion
Luck
10
497
55
24
21
16
45
58
108
17
24
20
896
74
39
32
24
54
60
110
19
26
30
1267
92
53
43
32
62
62
112
21
28
40
1611
108
66
52
39
69
63
112
22
30
50
1928
123
78
62
45
76
64
114
24
31
60
2217
136
89
70
51
81
65
115
25
33
70
2479
147
99
77
57
85
66
116
26
34
80
2714
157
107
84
61
89
67
116
27
36
90
2921
165
115
91
65
93
67
117
29
37
99
3084
170
121
96
68
95
67
117
29
37
Level
HP
MP
Strength
Magic
Defense
Magic
Defense
Agility
Accuracy
Evasion
Luck
1
114
35
8
11
7
36
57
107
15
22
2
158
37
10
12
8
37
57
107
15
22
3
201
39
12
13
9
38
57
107
15
22
4
244
41
13
14
10
39
57
107
15
22
5
287
44
15
15
11
40
57
107
16
23
6
330
46
17
16
11
41
57
107
16
23
7
372
48
18
17
12
42
57
107
16
23
8
414
50
20
18
13
43
57
107
16
23
9
455
52
22
19
14
44
57
107
16
23
10
497
55
24
21
16
45
58
108
17
24
11
538
57
25
22
16
45
58
108
17
24
12
579
58
27
24
17
47
58
108
17
24
13
619
60
29
25
18
48
59
108
17
24
14
660
62
29
26
19
49
59
109
17
24
15
700
65
31
27
20
50
59
109
18
25
16
739
66
33
28
20
50
59
109
18
25
17
779
68
34
29
21
51
59
109
18
25
18
818
70
36
29
22
52
59
109
18
25
19
857
72
37
30
22
53
59
109
18
25
20
896
74
39
32
24
54
60
110
19
26
21
934
76
40
33
24
54
60
110
19
26
22
972
78
42
34
25
55
60
110
19
26
23
1010
79
43
35
26
55
60
110
19
26
24
1048
81
44
37
27
57
60
110
19
26
25
1085
83
46
38
28
58
60
110
20
27
26
1122
85
48
38
28
59
61
110
20
27
27
1159
87
48
39
28
60
61
110
20
27
28
1195
88
50
40
29
60
61
111
20
27
29
1231
90
52
41
30
61
61
111
20
27
30
1267
92
53
43
32
62
62
112
21
28
31
1303
94
54
43
32
62
62
112
21
28
32
1338
95
56
44
33
62
62
112
21
28
33
1373
97
57
45
33
63
62
112
21
28
34
1408
98
58
46
34
64
62
112
21
28
35
1443
100
60
47
35
65
62
112
22
29
36
1477
102
61
48
35
66
62
112
22
29
37
1511
103
62
49
36
67
62
112
22
29
38
1545
105
63
50
36
68
62
112
21
29
39
1578
106
65
51
37
69
63
112
21
29
40
1611
108
66
52
39
69
63
112
22
30
41
1644
110
67
53
39
69
63
112
22
30
42
1677
111
68
54
39
70
63
113
22
30
43
1709
112
70
55
40
70
63
113
22
30
44
1741
114
70
55
41
71
63
113
22
30
45
1773
116
72
56
42
72
63
113
23
31
46
1805
117
73
57
41
72
63
113
23
31
47
1836
118
74
58
42
73
63
113
23
31
48
1867
120
75
59
43
74
63
113
23
31
49
1898
121
77
60
44
75
63
113
23
30
50
1928
123
78
62
45
76
64
114
24
31
51
1958
124
79
62
45
75
64
114
24
31
52
1988
125
80
63
46
76
65
114
24
31
53
2018
126
82
64
47
77
65
114
24
31
54
2047
128
82
64
47
77
65
114
23
31
55
2076
130
83
65
48
78
65
114
24
32
56
2105
131
85
66
48
78
65
115
24
32
57
2133
132
85
66
48
79
64
114
24
32
58
2162
133
86
67
49
79
64
114
24
32
59
2190
134
88
68
50
80
64
114
24
32
60
2217
136
89
70
51
81
65
115
25
33
61
2245
137
89
71
51
81
65
115
25
33
62
2272
138
91
71
52
81
65
115
25
33
63
2299
139
92
72
52
82
65
115
25
33
64
2325
140
92
73
53
82
65
115
25
33
65
2352
142
93
73
53
83
66
115
25
34
66
2378
143
95
74
53
83
66
115
25
34
67
2404
144
95
74
54
84
66
115
25
34
68
2429
145
96
75
54
84
66
115
25
34
69
2454
145
97
76
55
85
66
115
25
34
70
2479
147
99
77
57
85
66
116
26
34
71
2504
148
99
78
56
85
66
116
26
34
72
2528
149
100
79
57
86
66
116
26
34
73
2552
150
101
80
57
87
66
116
26
34
74
2576
151
101
80
58
87
66
116
26
34
75
2600
152
103
81
59
88
66
116
27
35
76
2623
153
104
81
58
88
66
116
26
35
77
2646
154
104
82
59
88
66
116
26
35
78
2669
155
105
82
59
89
67
116
26
35
79
2692
155
106
83
60
89
67
116
26
35
80
2714
157
107
84
61
89
67
116
27
36
81
2736
158
107
85
61
89
67
116
27
36
82
2757
158
108
85
61
89
67
116
27
36
83
2779
159
109
86
62
90
67
116
27
36
84
2800
160
109
87
62
91
67
117
26
36
85
2821
161
110
88
63
91
67
117
27
36
86
2841
162
111
88
62
92
67
117
27
36
87
2862
162
111
89
63
92
67
117
27
36
88
2882
163
113
89
63
92
67
117
28
36
89
2901
164
114
90
64
93
67
117
28
36
90
2921
165
115
91
65
93
67
117
29
37
91
2940
166
115
92
65
92
68
117
29
37
92
2959
166
116
92
65
92
68
117
28
37
93
2978
167
117
92
66
93
68
117
28
37
94
2996
167
117
93
66
93
68
117
28
37
95
3014
169
118
93
67
93
68
117
29
38
96
3032
169
119
95
66
94
68
117
29
38
97
3050
169
119
95
67
95
68
117
29
38
98
3067
170
120
95
67
95
67
117
29
37
99
3084
170
121
96
68
95
67
117
29
37
We could make a table that shows only every ten levels. By clicking on the 10th level (e.g. the "20" cell) it would expand and drop-down the next nine levels (e.g. 21, 22, 23, 24, 25, 26, 27, 28, 29) above the next 10th level (e.g. the 30 row). I'm not sure that's a good explanation. But it would require JavaScript. 79.69.196.154 01:20, August 15, 2012 (UTC)
I understand what you're trying to say. I disagree on it, though. Most people simply wouldn't know how to use it. We need to keep things accessible. Bluestarultor

BSA

01:58, August 15, 2012 (UTC)

If we made the 10th rows background colours change to #DDDDDD when you put your cursor on them, and also explain at the top briefly how the table functions, then I don't necessarily see a problem. 79.69.202.171 14:21, August 15, 2012 (UTC)