FFVIII - Chocobo Forest of solitude
13,972 pages on
this wiki
Forum page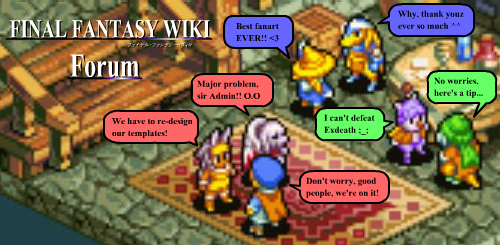 Can some one please tell me how to catch a chocobo in forest of solitude, its the only forest I can't catch them in, need this to finish the chicobo card quest (before end of disk three). Mizu.

michelrpg That name alone is enough to tell me which forest it is.. god I HATE that spot. Telling you exactly where it is would be pointless since it's such a tiny spot. I recommend you go to youtube, and search for FF8 Forest Solitude. There are a few vids that can help you (they helped me). Good luck!
Cheers for that .Mizu.
Ugh, this forest took me such a long time on my first playthrough. My advice is to search for an image or video online on the exact spot of the Chicobo. That alone can still not be too accurate, so keep [i]slightly[/i] tapping the analog stick around that spot until the Choco-radar goes off the hook.
Thanks for that. Mizu.