FFII Experience Exploit
13,972 pages on
this wiki
Forum page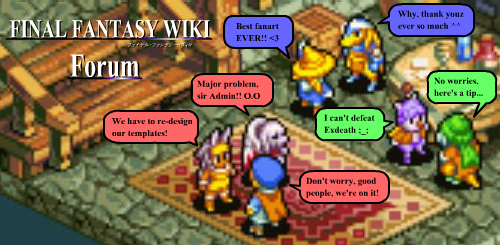 I am playing through Final Fantasy II and have a read a couple guides and have come across often a referral to some sort of experience exploit. For instance, here is a quote from the walkthrough posted on this website:
"This game can be really hard or very easy. It depends on how you face it and how you use the leveling system. With this system, you can max out your status right in the beginning of the game! (Without as much work as it would take because there is no experience here.)"
I am currently at a part of the game where I am having some difficulty with random encounters and would love to know the exact details of this exploit.
Depends on the version. In the original (and I believe PS1) incarnations of the game, experience boosts are given every time you select a command, rather than every time you execute it. So you can choose attack, cancel, attack, cancel, attack, cancel until Firion's attack maxes out. It takes forever, but it works. They fixed it in the recent ports/remakes, of course. Dazuro 19:54, September 15, 2009 (UTC)
Yeah, I forgot to mention that. It is for the version for PSP. Not the anniversary edition and not the Dawn of Souls version. Just Final Fantasy II for PSP.
Then you're screwed, sorry. :P On the bright side, the PSP version is a lot easier, so you don't need the trick as badly as you would have otherwise. Dazuro 23:09, September 15, 2009 (UTC)
You may want to watch a tutorial that works on every version.
http://www.youtube.com/watch?v=zwnU708QmD0 Discordius 23:38, September 19, 2009 (UTC)