Another GameFAQs Character Battle
13,970 pages on
this wiki
Forum page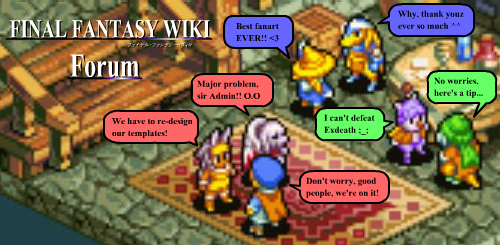 Hey guys, gamefaqs.com is doing their annual character contest, this year pitting rivalries against each other. Today Fox McCloud and Wolf O'Donnel are going up against Yuna and Seymour Guado. Fox and Wolf are winning! Let's rally for the FF rivalry! Everybody jump over to gamefaqs.com and cast your vote!!

Pikmin Master

 - Cordelia! Do we have a third child?

TALK

- 13:33, November 9, 2011 (UTC)

Stop making threads like this. Just rant about how FF characters aren't winning on one thread only.