A new 3DS game or is it Chocobo Racing 3DS
13,973 pages on
this wiki
Forum page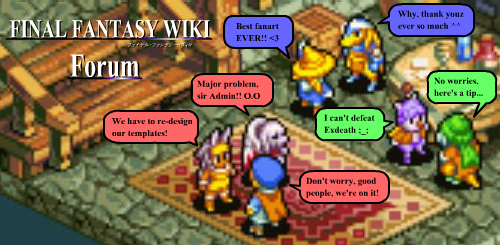 When I was searching on the net, I found a video about the 3DS games that gonna be released, I found a Final Fantasy game but I'm not sure that is chocobo racing 3D. If this is a new game, post your comments about this. Djkubi Note: Watch after 1:37.
It looks like either another Chocobo's Dungeon game, or another Crystal Chronicles game. -
+Deadly
Slash
Sword+
19:25, November 30, 2010 (UTC) Still hoping for a remake.
Zack"Awesome"Fair
22:21, November 30, 2010 (UTC)
Sure Doesn't look like a racing game its probably not Chocobo Racing, I'd put my money on Crystal Chronicles.

 The

 Sir

Laguna

  - Heimski Hannes 22:31, November 30, 2010 (UTC)