Fork Tower
Talk

3
13,965 pages on
this wiki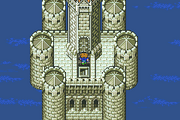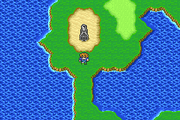 The Fork Tower (フォークタワー, Fōku Tawā?) is a location in Final Fantasy V located near Crescent, above the Catapult, in the merged world and, while inaccessible, southeast of Castle Exdeath in the second world.
After obtaining the second tablet, the barrier at the entrance of the Fork Tower dissipates. The party must divide and reach the top of the towers at the same time in order to obtain the most powerful Black and White Magic spells in the game: Flare on the left side and Holy on the right.
Each tower is divided between physical power and magical power. On the left side, enemies only use magic, and physical attacks are ineffective and result in extremely powerful counter attacks. The right tower has enemies that only use powerful physical attacks, and magic is unable to be used at all in battle. At the top of the tower lie the two spells; the parties must fight one boss each, and both spells must be obtained at the same time. If either party moves without taking the spell after reaching the top, the tower explodes and it is a Game Over. Once both spells are safely retrieved, the tower disappears, allowing Cid to be freed from the Catapult (which was buried during the merger of two worlds). Cid upgrades the airship to include submarine functionality.
Left Side
Edit
Right Side
Edit
Castle Exdeath
's eponymous theme plays as the Fork Tower's background theme as well.