Flan Azabache
ブラックプリン (

Burakku Purin

?, lit.

Black Pudding

)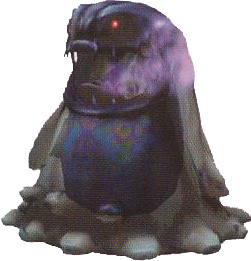 None
Statistics
Level
HP
MP
47
7,730
999
Strength
Magic
Defense
203
222
34
M. Defense
Agility
Accuracy
222
82
4
Evasion
Luck
0
0
EXP
AP
Gil
380
1
98
Flan Azabache
ブラックプリン (

Burakku Purin

?, lit.

Black Pudding

)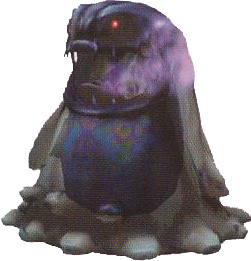 None
Statistics
Level
HP
MP
56
9,667
999
Strength
Magic
Defense
203
222
34
M. Defense
Agility
Accuracy
222
107
5
Evasion
Luck
0
0
EXP
AP
Gil
650
2
230
The Flan Azabache is an enemy in Final Fantasy X-2. A much more difficult enemy to deal with since it uses higher magic attacks, but not very difficult unless Oversouled. Having Reflect or elemental resistant equipment helps when facing it in Oversoul, and having several recovery items on hand helps to deal with its Demi spell. Absorb is nothing to worry about.
Fiend Tale
Edit
In the Fiend Tale endings, one notable Flan Azabache was created from the spirit of a man who lived 200 years ago. Part of a group against the newly established Yevon Order, this man met his end against a summoner and remained a fiend while his allies departed to the the Farplane. Brought to the Calm Lands by Yuna and Shinra, Flan Azabache tells them of the countless people who died whose names were never recorded in the history Yevon established before fading away to be the light within the darkness.
Etymology
Edit
[view · edit · purge]Flan is an open pastry or sponge cake containing a sweet or savory filling. A typical flan of this sort is round, with shortcrust pastry, usually coated with sweet syrup. It is similar to a custard tart or a South African melktert.
[view · edit · purge]Negro Azabache means "jet black" in Spanish.
Related enemies
Edit