Ad blocker interference detected!
Wikia is a free-to-use site that makes money from advertising. We have a modified experience for viewers using ad blockers

Wikia is not accessible if you've made further modifications. Remove the custom ad blocker rule(s) and the page will load as expected.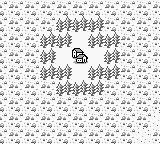 Final Town is a location in Final Fantasy Legend II.
The party comes across this town on their way to Final Dungeon. The people of this town mentions that the Central Shrine can be reach from the Pillar of Sky in this world.
Once the party reaches Final Town, the traveling merchant can be found loitering inside the Item Shops across all the world's towns. In Final Town, he'll just be standing behind the counter inside the Item Shop.
Items #1

Edit

Items #2

Edit

| Name | Cost |
| --- | --- |
| Curse | 300 GP |
| X-Cure | 300 GP |
| EyeDrop | 200 GP |
| Soft | 1,000 GP |
| Cure | 50 GP |
| Heal | 17,000 GP |
| Cure | 6,800 GP |
| Elixier | 5,000 GP |
Weapons #1

Edit

| Name | Cost |
| --- | --- |
| Ice | 17,000 GP |
| Mage | 17,000 GP |
| Vulcan | 26,000 GP |
| CatClaw | 26,000 GP |
| Coral | 26,000 GP |
| Ogre | 26,000 GP |
| Laser | 36,000 GP |
| Jyudo | 36,000 GP |

Weapons #2

Edit

| Name | Cost |
| --- | --- |
| Coral | 26,000 GP |
| Ogre | 26,000 GP |
| Laser | 36,000 GP |
| Jyudo | 36,000 GP |
| Dragon | 36,000 GP |
| Tank | 36,000 GP |
| Missile | 36,000 GP |
| Flare | 50,000 GP |