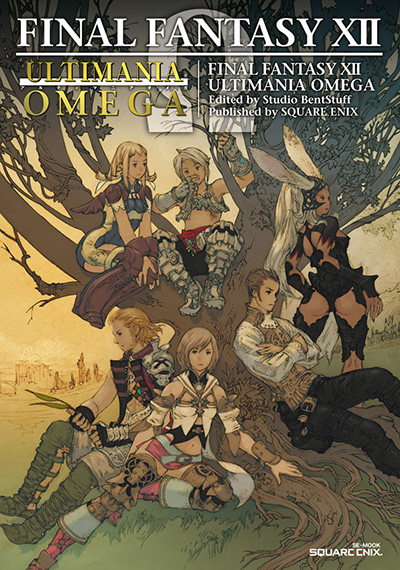 The Final Fantasy XII Ultimania Omega is a book published by Square Enix in Japan in 2006.
Edited by Studio BentStuff
Pages: 671 pages
Format: A5
Table of contents
Edit
The book has the following chapters:
Story Playback, Interviews, Ivalice history, FF Tactics and XII, Hunts, monsters.
Who's Who - Ivalice's who's who (maps and details on every NPC).
Exp, LP, etc., Ultimania Challenges.
Ultimate Play (Bosses, techniques).
Interviews with voice actors, soundtrack, 36 movies.
Sample pages
Edit
Where to find the book
Edit
Japan, Importer Bookstore, EBay
Play Asia [1]
Ad blocker interference detected!
Wikia is a free-to-use site that makes money from advertising. We have a modified experience for viewers using ad blockers

Wikia is not accessible if you've made further modifications. Remove the custom ad blocker rule(s) and the page will load as expected.