Esthar Soldier
エスタ兵(ターミネーター) (

Esutahei (Tāminētā)

?)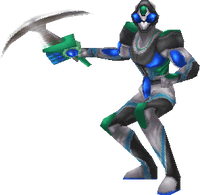 Statistics
Level
HP

0.65(Lv)² + 13(Lv) + 150

Level
HP

0.65(Lv)² + 13(Lv) + 150

1
163
19
631
STR

([5.5(Lv)] + [(Lv) / 5] - [(Lv)² / 280] + 30) / 4

MAG

([4.8(Lv)] + [(Lv) / 2] - [(Lv)² / 400] + 20) / 4

STR

([5.5(Lv)] + [(Lv) / 5] - [(Lv)² / 280] + 30) / 4

MAG

([4.8(Lv)] + [(Lv) / 2] - [(Lv)² / 400] + 20) / 4

8
6
34
30
VIT

((Lv) / 32) + 44

SPR

((Lv) / 20) - [(Lv) / 2] + (Lv) + 30

VIT

((Lv) / 32) + 44

SPR

((Lv) / 20) - [(Lv) / 2] + (Lv) + 30

44
31
44
40
SPD

((Lv) / 2) - [(Lv) / 10] + 6

EVA

((Lv) / 9) - [(Lv) / 18]

SPD

((Lv) / 2) - [(Lv) / 10] + 6

EVA

((Lv) / 9) - [(Lv) / 18]

6
0
14
1
EXP

3(Lv)² + 27

AP
EXP

3(Lv)² + 27

AP
30
1
84
1
Esthar Soldier
エスタ兵(ターミネーター) (

Esutahei (Tāminētā)

?)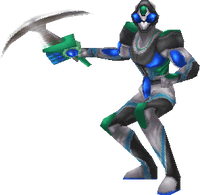 Statistics
Level
HP

0.65(Lv)² + 13(Lv) + 150

Level
HP

0.65(Lv)² + 13(Lv) + 150

20
670
29
1,073
STR

([5.5(Lv)] + [(Lv) / 5] - [(Lv)² / 280] + 30) / 4

MAG

([4.8(Lv)] + [(Lv) / 2] - [(Lv)² / 400] + 20) / 4

STR

([5.5(Lv)] + [(Lv) / 5] - [(Lv)² / 280] + 30) / 4

MAG

([4.8(Lv)] + [(Lv) / 2] - [(Lv)² / 400] + 20) / 4

35
31
47
42
VIT

((Lv) / 32) + 44

SPR

((Lv) / 20) - [(Lv) / 2] + (Lv) + 30

VIT

((Lv) / 32) + 44

SPR

((Lv) / 20) - [(Lv) / 2] + (Lv) + 30

44
41
44
46
SPD

((Lv) / 2) - [(Lv) / 10] + 6

EVA

((Lv) / 9) - [(Lv) / 18]

SPD

((Lv) / 2) - [(Lv) / 10] + 6

EVA

((Lv) / 9) - [(Lv) / 18]

14
1
18
2
EXP

3(Lv)² + 27

AP
EXP

3(Lv)² + 27

AP
87
1
114
1
Esthar Soldier
エスタ兵(ターミネーター) (

Esutahei (Tāminētā)

?)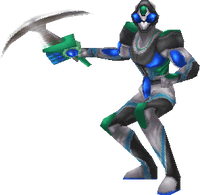 Statistics
Level
HP

0.65(Lv)² + 13(Lv) + 150

Level
HP

0.65(Lv)² + 13(Lv) + 150

30
1,125
100
7,950
STR

([5.5(Lv)] + [(Lv) / 5] - [(Lv)² / 280] + 30) / 4

MAG

([4.8(Lv)] + [(Lv) / 2] - [(Lv)² / 400] + 20) / 4

STR

([5.5(Lv)] + [(Lv) / 5] - [(Lv)² / 280] + 30) / 4

MAG

([4.8(Lv)] + [(Lv) / 2] - [(Lv)² / 400] + 20) / 4

49
44
141
131
VIT

((Lv) / 32) + 44

SPR

((Lv) / 20) - [(Lv) / 2] + (Lv) + 30

VIT

((Lv) / 32) + 44

SPR

((Lv) / 20) - [(Lv) / 2] + (Lv) + 30

44
46
47
85
SPD

((Lv) / 2) - [(Lv) / 10] + 6

EVA

((Lv) / 9) - [(Lv) / 18]

SPD

((Lv) / 2) - [(Lv) / 10] + 6

EVA

((Lv) / 9) - [(Lv) / 18]

18
2
46
6
EXP

3(Lv)² + 27

AP
EXP

3(Lv)² + 27

AP
117
1
327
1
| Lv | HP | STR | MAG | VIT | SPR | SPD | EVA | EXP |
| --- | --- | --- | --- | --- | --- | --- | --- | --- |
| 1 | 163 | 8 | 6 | 44 | 31 | 6 | 0 | 30 |
| 2 | 178 | 10 | 7 | 44 | 31 | 7 | 0 | 33 |
| 3 | 194 | 11 | 8 | 44 | 32 | 7 | 0 | 36 |
| 4 | 212 | 13 | 10 | 44 | 32 | 8 | 0 | 39 |
| 5 | 231 | 14 | 11 | 44 | 33 | 8 | 0 | 42 |
| 6 | 251 | 16 | 12 | 44 | 33 | 9 | 0 | 45 |
| 7 | 272 | 17 | 14 | 44 | 34 | 9 | 0 | 48 |
| 8 | 295 | 18 | 15 | 44 | 34 | 10 | 0 | 51 |
| 9 | 319 | 20 | 16 | 44 | 35 | 10 | 1 | 54 |
| 10 | 345 | 21 | 18 | 44 | 35 | 10 | 1 | 57 |
| Lv | HP | STR | MAG | VIT | SPR | SPD | EVA | EXP |
| --- | --- | --- | --- | --- | --- | --- | --- | --- |
| 11 | 371 | 23 | 19 | 44 | 36 | 10 | 1 | 60 |
| 12 | 399 | 24 | 20 | 44 | 36 | 11 | 1 | 63 |
| 13 | 428 | 25 | 22 | 44 | 37 | 11 | 1 | 66 |
| 14 | 459 | 27 | 23 | 44 | 37 | 12 | 1 | 69 |
| 15 | 491 | 28 | 24 | 44 | 38 | 12 | 1 | 72 |
| 16 | 524 | 30 | 26 | 44 | 38 | 13 | 1 | 75 |
| 17 | 558 | 31 | 27 | 44 | 39 | 13 | 1 | 78 |
| 18 | 594 | 32 | 28 | 44 | 39 | 14 | 1 | 81 |
| 19 | 631 | 34 | 30 | 44 | 40 | 14 | 1 | 84 |
| 20 | 670 | 35 | 31 | 44 | 41 | 14 | 1 | 87 |
| Lv | HP | STR | MAG | VIT | SPR | SPD | EVA | EXP |
| --- | --- | --- | --- | --- | --- | --- | --- | --- |
| 21 | 709 | 37 | 32 | 44 | 42 | 14 | 1 | 90 |
| 22 | 750 | 38 | 33 | 44 | 42 | 15 | 1 | 93 |
| 23 | 792 | 39 | 35 | 44 | 43 | 15 | 1 | 96 |
| 24 | 836 | 41 | 36 | 44 | 43 | 16 | 1 | 99 |
| 25 | 881 | 42 | 37 | 44 | 44 | 16 | 1 | 102 |
| 26 | 927 | 44 | 39 | 44 | 44 | 17 | 1 | 105 |
| 27 | 974 | 45 | 40 | 44 | 45 | 17 | 2 | 108 |
| 28 | 1023 | 46 | 41 | 44 | 45 | 18 | 2 | 111 |
| 29 | 1073 | 47 | 42 | 44 | 46 | 18 | 2 | 114 |
| 30 | 1125 | 49 | 44 | 44 | 46 | 18 | 2 | 117 |
| Lv | HP | STR | MAG | VIT | SPR | SPD | EVA | EXP |
| --- | --- | --- | --- | --- | --- | --- | --- | --- |
| 31 | 1177 | 50 | 45 | 44 | 47 | 18 | 2 | 120 |
| 32 | 1231 | 52 | 46 | 45 | 47 | 19 | 2 | 123 |
| 33 | 1286 | 53 | 48 | 45 | 48 | 19 | 2 | 126 |
| 34 | 1343 | 54 | 49 | 45 | 48 | 20 | 2 | 129 |
| 35 | 1401 | 56 | 50 | 45 | 49 | 20 | 2 | 132 |
| 36 | 1460 | 57 | 51 | 45 | 49 | 21 | 2 | 135 |
| 37 | 1520 | 59 | 53 | 45 | 50 | 21 | 2 | 138 |
| 38 | 1582 | 60 | 54 | 45 | 50 | 22 | 2 | 141 |
| 39 | 1645 | 61 | 55 | 45 | 51 | 22 | 2 | 144 |
| 40 | 1710 | 63 | 57 | 45 | 52 | 22 | 2 | 147 |
| Lv | HP | STR | MAG | VIT | SPR | SPD | EVA | EXP |
| --- | --- | --- | --- | --- | --- | --- | --- | --- |
| 41 | 1775 | 64 | 58 | 45 | 53 | 22 | 2 | 150 |
| 42 | 1842 | 65 | 59 | 45 | 53 | 23 | 2 | 153 |
| 43 | 1910 | 67 | 60 | 45 | 54 | 23 | 2 | 156 |
| 44 | 1980 | 68 | 62 | 45 | 54 | 24 | 2 | 159 |
| 45 | 2051 | 69 | 63 | 45 | 55 | 24 | 3 | 162 |
| 46 | 2123 | 71 | 64 | 45 | 55 | 25 | 3 | 165 |
| 47 | 2196 | 72 | 65 | 45 | 56 | 25 | 3 | 168 |
| 48 | 2271 | 73 | 67 | 45 | 56 | 26 | 3 | 171 |
| 49 | 2347 | 75 | 68 | 45 | 57 | 26 | 3 | 174 |
| 50 | 2425 | 76 | 69 | 45 | 57 | 26 | 3 | 177 |
| Lv | HP | STR | MAG | VIT | SPR | SPD | EVA | EXP |
| --- | --- | --- | --- | --- | --- | --- | --- | --- |
| 51 | 2503 | 77 | 70 | 45 | 58 | 26 | 3 | 180 |
| 52 | 2583 | 79 | 72 | 45 | 58 | 27 | 3 | 183 |
| 53 | 2664 | 80 | 73 | 45 | 59 | 27 | 3 | 186 |
| 54 | 2747 | 81 | 74 | 45 | 59 | 28 | 3 | 189 |
| 55 | 2831 | 83 | 76 | 45 | 60 | 28 | 3 | 192 |
| 56 | 2916 | 84 | 77 | 45 | 60 | 29 | 3 | 195 |
| 57 | 3002 | 85 | 78 | 45 | 61 | 29 | 3 | 198 |
| 58 | 3090 | 87 | 79 | 45 | 61 | 30 | 3 | 201 |
| 59 | 3179 | 88 | 81 | 45 | 62 | 30 | 3 | 204 |
| 60 | 3270 | 90 | 82 | 45 | 63 | 30 | 3 | 207 |
| Lv | HP | STR | MAG | VIT | SPR | SPD | EVA | EXP |
| --- | --- | --- | --- | --- | --- | --- | --- | --- |
| 61 | 3361 | 91 | 83 | 45 | 64 | 30 | 3 | 210 |
| 62 | 3454 | 92 | 84 | 45 | 64 | 31 | 3 | 213 |
| 63 | 3548 | 93 | 86 | 45 | 65 | 31 | 4 | 216 |
| 64 | 3644 | 95 | 87 | 46 | 65 | 32 | 4 | 219 |
| 65 | 3741 | 96 | 88 | 46 | 66 | 32 | 4 | 222 |
| 66 | 3839 | 97 | 89 | 46 | 66 | 33 | 4 | 225 |
| 67 | 3938 | 98 | 90 | 46 | 67 | 33 | 4 | 228 |
| 68 | 4039 | 100 | 92 | 46 | 67 | 34 | 4 | 231 |
| 69 | 4141 | 101 | 93 | 46 | 68 | 34 | 4 | 234 |
| 70 | 4245 | 103 | 94 | 46 | 68 | 34 | 4 | 237 |
| Lv | HP | STR | MAG | VIT | SPR | SPD | EVA | EXP |
| --- | --- | --- | --- | --- | --- | --- | --- | --- |
| 71 | 4349 | 104 | 95 | 46 | 69 | 34 | 4 | 240 |
| 72 | 4455 | 105 | 97 | 46 | 69 | 35 | 4 | 243 |
| 73 | 4562 | 106 | 98 | 46 | 70 | 35 | 4 | 246 |
| 74 | 4671 | 108 | 99 | 46 | 70 | 36 | 4 | 249 |
| 75 | 4781 | 109 | 100 | 46 | 71 | 36 | 4 | 252 |
| 76 | 4892 | 110 | 102 | 46 | 71 | 37 | 4 | 255 |
| 77 | 5004 | 111 | 103 | 46 | 72 | 37 | 4 | 258 |
| 78 | 5118 | 113 | 104 | 46 | 72 | 38 | 4 | 261 |
| 79 | 5233 | 114 | 105 | 46 | 73 | 38 | 4 | 264 |
| 80 | 5350 | 116 | 107 | 46 | 74 | 38 | 4 | 267 |
| Lv | HP | STR | MAG | VIT | SPR | SPD | EVA | EXP |
| --- | --- | --- | --- | --- | --- | --- | --- | --- |
| 81 | 5467 | 117 | 108 | 46 | 75 | 38 | 5 | 270 |
| 82 | 5586 | 118 | 109 | 46 | 75 | 39 | 5 | 273 |
| 83 | 5706 | 119 | 110 | 46 | 76 | 39 | 5 | 276 |
| 84 | 5828 | 120 | 112 | 46 | 76 | 40 | 5 | 279 |
| 85 | 5951 | 122 | 113 | 46 | 77 | 40 | 5 | 282 |
| 86 | 6075 | 123 | 114 | 46 | 77 | 41 | 5 | 285 |
| 87 | 6200 | 124 | 115 | 46 | 78 | 41 | 5 | 288 |
| 88 | 6327 | 126 | 116 | 46 | 78 | 42 | 5 | 291 |
| 89 | 6455 | 127 | 118 | 46 | 79 | 42 | 5 | 294 |
| 90 | 6585 | 128 | 119 | 46 | 79 | 42 | 5 | 297 |
| Lv | HP | STR | MAG | VIT | SPR | SPD | EVA | EXP |
| --- | --- | --- | --- | --- | --- | --- | --- | --- |
| 91 | 6715 | 129 | 120 | 46 | 80 | 42 | 5 | 300 |
| 92 | 6847 | 131 | 121 | 46 | 80 | 43 | 5 | 303 |
| 93 | 6980 | 132 | 122 | 46 | 81 | 43 | 5 | 306 |
| 94 | 7115 | 133 | 124 | 46 | 81 | 44 | 5 | 309 |
| 95 | 7251 | 134 | 125 | 46 | 82 | 44 | 5 | 312 |
| 96 | 7388 | 136 | 126 | 47 | 82 | 45 | 5 | 315 |
| 97 | 7526 | 137 | 127 | 47 | 83 | 45 | 5 | 318 |
| 98 | 7666 | 138 | 128 | 47 | 83 | 46 | 5 | 321 |
| 99 | 7807 | 139 | 130 | 47 | 84 | 46 | 6 | 324 |
| 100 | 7950 | 141 | 131 | 47 | 85 | 46 | 6 | 327 |
The Cyborg Esthar Soldier is known in the Japanese version as Terminator. It is denoted by the difference in coloration and stance: the cyborg's color scheme is black, green, blue, and gray with its sword held in one hand.
Stronger than the human Esthar Soldier, it is still not too strong with a weakness to the thunder element.
An attack called Soul Crush, which reduces the enemies' HP to one, is used during a one-time event in a Laguna dream.
Other appearances
Edit


This article or section is a stub about an enemy in Final Fantasy Record Keeper. You can help the Final Fantasy Wiki by expanding it.
Related enemies
Edit