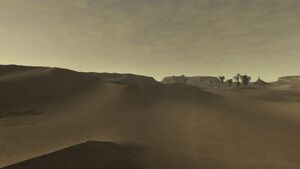 Eastern Altepa Desert is a location in Final Fantasy XI.
Locations
Edit
The Oasis of Garidav
Edit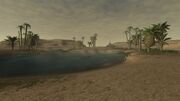 Position: (F-9)
Altep Telepoint
Edit
Position: (G-7)
Chocobo Rental
Edit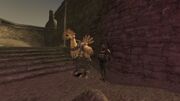 Position: (G-7)
Position: (F-10)
Connected Areas
Edit
Two tunnels are connected to the Western Altepa Desert
Numerous tunnel entrances lead to the Quicksand Caves. However, not all oare
The Korroloka Tunnel can be found directly east from this area.
A one-way path from the Cloister of Tremors leads to this area.
Missions
Edit
Notorious Monsters
Edit

This article or section is a stub about a location in Final Fantasy XI. You can help the Final Fantasy Wiki by expanding it.
Ad blocker interference detected!
Wikia is a free-to-use site that makes money from advertising. We have a modified experience for viewers using ad blockers

Wikia is not accessible if you've made further modifications. Remove the custom ad blocker rule(s) and the page will load as expected.