Ad blocker interference detected!
Wikia is a free-to-use site that makes money from advertising. We have a modified experience for viewers using ad blockers

Wikia is not accessible if you've made further modifications. Remove the custom ad blocker rule(s) and the page will load as expected.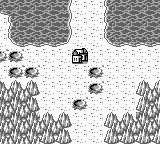 Dwelg Town (モズマの町, Mozuma no Chou?) is a location in Final Fantasy Legend III, and its the home of the Dwelgs. The player will have normal encounters with monsters within the city and inside the houses, and if they try to speak to a Dwelg as a human, they'll attack the player's party. The only way to access the shops or speak to the Dwelgs is to cast the Morph spell and turn the party into Dwelgs.
Arthur, disguised as a Dwelg, tricks the boss of the Dwelgs into needing reinforcement to stops the humans who are traversing the crevasse and heading to Goht. The boss of the Dwelgs tells him to take the guard at the North Stairs with him.
| Name | Cost |
| --- | --- |
| Defense | 25000 G |
| Missile | 25000 G |
| Karate | 28000 G |
| Nuke | 50000 G |

| Name | Cost |
| --- | --- |
| Hermes | 18000 G |
| Hecate | 25000 G |
| Power | 25000 G |
| Light | 25000 G |
Dwelg
Scylla
Searcher
Sorcerer
HiredGun