Final Fantasy X-2 Enemy
Dark Elemental
ダークエレメンタル (Dāku Erementaru)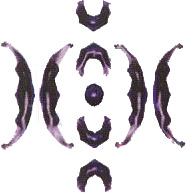 Elemental
Statistics
Level
HP
MP
28
433
1,028
Strength
Magic
Defense
8
225
18
M. Defense
Agility
Accuracy
123
64
0
Evasion
Luck
0
0
EXP
AP
Gil
670
1
410
Location
Farplane
Via Infinito Floors 61 - 64
Chapters
5
Common Steal
Ice Gem x2
Rare Steal
Lightning Gem x3
Gil Steal
880
Common Drop
Water Gem x2
Rare Drop
Fire Gem x3
Common Bribe
Turbo Ether
Rare Bribe
Turbo Ether
Abilities
Bio, Blizzaga, Confuse, Curse, Firaga, Magic Up, Osmose, Reflect, Thundaga, Waterga
Blue Bullet
None
Status Resist
Death (80), Eject (6)
Status Immunity
Petrification, Sleep, Silence, Poison, Confusion, Berserk, Curse, Slow, Stop
Other Information
N/A
Dark Elemental
ダークエレメンタル (Dāku Erementaru)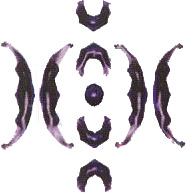 Elemental
Statistics
Level
HP
MP
34
983
1,028
Strength
Magic
Defense
8
225
20
M. Defense
Agility
Accuracy
133
94
0
Evasion
Luck
0
0
EXP
AP
Gil
852
2
800
Location
Farplane
Via Infinito Floors 61 - 64
Chapters
5
Common Steal
Ice Gem x3
Rare Steal
Lightning Gem x4
Gil Steal
1,600
Common Drop
Mystery Veil
Rare Drop
Mystery Veil
Common Bribe
Crystal Ball
Rare Bribe
Crystal Ball x3
Abilities
Bio, Blizzaga, Curaga, Curse, Firaga, Magic Down, Magic Up, Osmose, Reflect, Regen, Thundaga, Waterga
Blue Bullet
None
Status Resist
Death (80), Eject (10), Zantetsu (3)
Status Immunity
Petrification, Sleep, Silence, Poison, Confusion, Berserk, Curse, Slow, Stop, Magic Down
Other Information
N/A
Normal: "A fiend created when various magics fuse with pyreflies. It wields every type of magic and is resistant to physical and magic attacks. The nastiest kind of Elemental."
Oversoul: "A fiend created when various magics fuse with pyreflies. It is resistant to physical and magic attacks. Its attacks weaken as it deals damage."
— Scan
The Dark Elemental is an enemy in Final Fantasy X-2. It is immune to most magic and status effects; however, a few strong attacks will bring it down. It is best to have a way to cast Reflect or Shell to lessen the damage it can do against the party. If it casts Reflect on itself, use a Dispel Tonic or cast Dispel to eliminate it as to avoid it bouncing spells off itself. It is not too difficult of an enemy to take down if the player has acquired Tetra Band, Tetra Gloves, or Force Of Nature.
If this monster of magical expertise has joined the party (however, this is only true for the International or HD Remaster versions of the game), it is automatically equipped with the following: Magic Up, Flare, Cure, and Absorb. It also has permanent Regen status with it. Unfortunately, it does not come equipped with the ability to be immune to the four elemental types of magic, like it would in the wild, nor does it seem to be resistant to Ejection or Instant Death. Therefore, one could equip this fiend with the Tetra Guard bracelet, or even better, the Tetra Eater to exchange the damage into HP, providing the party has either of these. The Force of Nature equipped on it would allow it to absorb the four elements on top of Holy and Gravity, once again if the Gullwings have it.
The Dark Elemental has obviously high Defense, Magic, and can take Magical damage very well, all of which is normal for its' species, but it has low Speed, pitiful Evasion, Strength, and Luck.
For this reason, making this magical fiend don the Black Mage dressphere is preferable, so it can use its' Flare, and other spells if they are modified on the monster, to do more damage. Also, this elemental of shadows can be given Twin Stars during combat to prevent MP consumption, or it can be customized with 8 Three Star items to be given One MP Cost.
Fiend Tale
Edit
In the Fiend Tale endings, one notable Dark Elemental was created from the spirit of a young girl who slipped into Moonflow's waters and drowned. As a result, the daughter's mother visited the Moonflow's banks out of guilt for her daughter's untimely death. Luckily, having learned telepathy from Shinra, the Dark Elemental returns to the Moonflow to communicate with her mother. This causes the mother, suffering a set bout of guilt, to commit suicide the manner of death her daughter suffered. Luckily, the Dark Elemental, assuming her human form, pleads with her mother to let go of the past and continue living for both their sakes. With the daughter's mission accomplished, watching her mother leave with a man who befriended her since her death, the Dark Elemental departs for the Farplane.
Etymology
Edit
[view · edit · purge]An elemental is a mythic being described in occult and alchemical works from around the time of the European Renaissance and particularly elaborated in the 16th century works of Paracelsus.
Related enemies
Edit