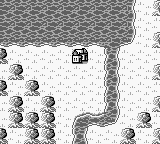 Darius (ダリウス, Dariusu?) is a location in Final Fantasy Legend III. Humans, Cyborgs, and Beasts populates the town of Darius. There is a ferryboat at the port that can take players to Knaya. Players also learn in this town that Nature's going awry these days, and Dive and Float are unusable for traveling.
| Name | Cost |
| --- | --- |
| Dragon | 5500 G |
| Psi | 5500 G |
| ATM | 5500 G |
| Smother | 8500 G |
Ad blocker interference detected!
Wikia is a free-to-use site that makes money from advertising. We have a modified experience for viewers using ad blockers

Wikia is not accessible if you've made further modifications. Remove the custom ad blocker rule(s) and the page will load as expected.