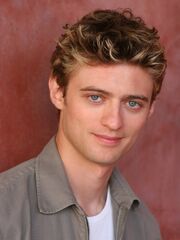 Crispin McDougal Freeman (born February 9, 1972) is an American voice actor. He voices Rude in Final Fantasy VII: Advent Children and the Captain of the Guard in World of Final Fantasy.
Background
Edit
He is best known for voicing Itachi Uchiha in Naruto, Koichi Kimura in Digimon Frontier, Bruce Irvin in the Tekken series and Will Turner and Setzer Gabbiani in Kingdom Hearts II. He also voiced Shizuo Heiwajima from Durarara!!, a project by Square Enix.
External links
Edit
Ad blocker interference detected!
Wikia is a free-to-use site that makes money from advertising. We have a modified experience for viewers using ad blockers

Wikia is not accessible if you've made further modifications. Remove the custom ad blocker rule(s) and the page will load as expected.