Creeps
クリープス (

Kurīpusu

?)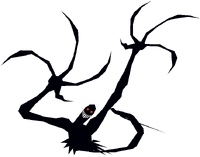 Statistics
Level
HP

0.5(Lv)² + 10(Lv) + 200

Level
HP

0.5(Lv)² + 10(Lv) + 200

1
210
19
570
STR

([2.5(Lv)] + [(Lv) / 2] - [(Lv)² / 400] + 24) / 4

MAG

([4(Lv)] + [(Lv) / 20] - [(Lv)² / 400] + 24) / 4

STR

([2.5(Lv)] + [(Lv) / 2] - [(Lv)² / 400] + 24) / 4

MAG

([4(Lv)] + [(Lv) / 20] - [(Lv)² / 400] + 24) / 4

6
7
20
25
VIT

((Lv) / 18) - (Lv) + (Lv) + 3

SPR

((Lv) / 128) - [(Lv) / 2] + (Lv) + 170

VIT

((Lv) / 18) - (Lv) + (Lv) + 3

SPR

((Lv) / 128) - [(Lv) / 2] + (Lv) + 170

3
171
4
180
SPD

((Lv) / 4) - [(Lv) / 8] + 25

EVA

((Lv) / 5) - [(Lv) / 10] + 30

SPD

((Lv) / 4) - [(Lv) / 8] + 25

EVA

((Lv) / 5) - [(Lv) / 10] + 30

25
30
27
32
EXP

8(Lv)² + 27

AP
EXP

8(Lv)² + 27

AP
35
2
179
2
Creeps
クリープス (

Kurīpusu

?)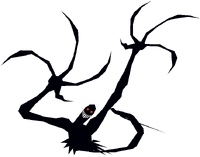 Statistics
Level
HP

0.5(Lv)² + 10(Lv) + 200

Level
HP

0.5(Lv)² + 10(Lv) + 200

20
600
29
910
STR

([2.5(Lv)] + [(Lv) / 2] - [(Lv)² / 400] + 24) / 4

MAG

([4(Lv)] + [(Lv) / 20] - [(Lv)² / 400] + 24) / 4

STR

([2.5(Lv)] + [(Lv) / 2] - [(Lv)² / 400] + 24) / 4

MAG

([4(Lv)] + [(Lv) / 20] - [(Lv)² / 400] + 24) / 4

20
26
27
34
VIT

((Lv) / 18) - (Lv) + (Lv) + 3

SPR

((Lv) / 128) - [(Lv) / 2] + (Lv) + 170

VIT

((Lv) / 18) - (Lv) + (Lv) + 3

SPR

((Lv) / 128) - [(Lv) / 2] + (Lv) + 170

4
180
4
185
SPD

((Lv) / 4) - [(Lv) / 8] + 25

EVA

((Lv) / 5) - [(Lv) / 10] + 30

SPD

((Lv) / 4) - [(Lv) / 8] + 25

EVA

((Lv) / 5) - [(Lv) / 10] + 30

28
32
29
33
EXP

8(Lv)² + 27

AP
EXP

8(Lv)² + 27

AP
187
2
259
2
Creeps
クリープス (

Kurīpusu

?)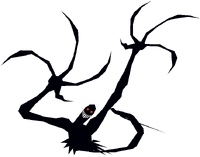 Statistics
Level
HP

0.5(Lv)² + 10(Lv) + 200

Level
HP

0.5(Lv)² + 10(Lv) + 200

30
950
100
6,200
STR

([2.5(Lv)] + [(Lv) / 2] - [(Lv)² / 400] + 24) / 4

MAG

([4(Lv)] + [(Lv) / 20] - [(Lv)² / 400] + 24) / 4

STR

([2.5(Lv)] + [(Lv) / 2] - [(Lv)² / 400] + 24) / 4

MAG

([4(Lv)] + [(Lv) / 20] - [(Lv)² / 400] + 24) / 4

28
35
74
101
VIT

((Lv) / 18) - (Lv) + (Lv) + 3

SPR

((Lv) / 128) - [(Lv) / 2] + (Lv) + 170

VIT

((Lv) / 18) - (Lv) + (Lv) + 3

SPR

((Lv) / 128) - [(Lv) / 2] + (Lv) + 170

4
185
8
220
SPD

((Lv) / 4) - [(Lv) / 8] + 25

EVA

((Lv) / 5) - [(Lv) / 10] + 30

SPD

((Lv) / 4) - [(Lv) / 8] + 25

EVA

((Lv) / 5) - [(Lv) / 10] + 30

29
33
38
40
EXP

8(Lv)² + 27

AP
EXP

8(Lv)² + 27

AP
267
2
827
2
| Lv | HP | STR | MAG | VIT | SPR | SPD | EVA | EXP |
| --- | --- | --- | --- | --- | --- | --- | --- | --- |
| 1 | 210 | 6 | 7 | 3 | 171 | 25 | 30 | 35 |
| 2 | 222 | 7 | 8 | 3 | 171 | 25 | 30 | 43 |
| 3 | 234 | 8 | 9 | 3 | 172 | 25 | 30 | 51 |
| 4 | 248 | 9 | 10 | 3 | 172 | 26 | 30 | 59 |
| 5 | 262 | 9 | 11 | 3 | 173 | 26 | 31 | 67 |
| 6 | 278 | 10 | 12 | 3 | 173 | 26 | 31 | 75 |
| 7 | 294 | 11 | 13 | 3 | 174 | 26 | 31 | 83 |
| 8 | 312 | 12 | 14 | 3 | 174 | 26 | 31 | 91 |
| 9 | 330 | 12 | 15 | 3 | 175 | 26 | 31 | 99 |
| 10 | 350 | 13 | 16 | 3 | 175 | 26 | 31 | 107 |
| Lv | HP | STR | MAG | VIT | SPR | SPD | EVA | EXP |
| --- | --- | --- | --- | --- | --- | --- | --- | --- |
| 11 | 370 | 14 | 17 | 3 | 176 | 26 | 31 | 115 |
| 12 | 392 | 15 | 18 | 3 | 176 | 27 | 31 | 123 |
| 13 | 414 | 15 | 19 | 3 | 177 | 27 | 31 | 131 |
| 14 | 438 | 16 | 20 | 3 | 177 | 27 | 31 | 139 |
| 15 | 462 | 17 | 21 | 3 | 178 | 27 | 32 | 147 |
| 16 | 488 | 18 | 22 | 3 | 178 | 27 | 32 | 155 |
| 17 | 514 | 18 | 23 | 3 | 179 | 27 | 32 | 163 |
| 18 | 542 | 19 | 24 | 4 | 179 | 27 | 32 | 171 |
| 19 | 570 | 20 | 25 | 4 | 180 | 27 | 32 | 179 |
| 20 | 600 | 20 | 26 | 4 | 180 | 28 | 32 | 187 |
| Lv | HP | STR | MAG | VIT | SPR | SPD | EVA | EXP |
| --- | --- | --- | --- | --- | --- | --- | --- | --- |
| 21 | 630 | 21 | 27 | 4 | 181 | 28 | 32 | 195 |
| 22 | 662 | 22 | 28 | 4 | 181 | 28 | 32 | 203 |
| 23 | 694 | 22 | 29 | 4 | 182 | 28 | 32 | 211 |
| 24 | 728 | 23 | 30 | 4 | 182 | 28 | 32 | 219 |
| 25 | 762 | 24 | 31 | 4 | 183 | 28 | 33 | 227 |
| 26 | 798 | 25 | 32 | 4 | 183 | 28 | 33 | 235 |
| 27 | 834 | 25 | 33 | 4 | 184 | 28 | 33 | 243 |
| 28 | 872 | 26 | 34 | 4 | 184 | 29 | 33 | 251 |
| 29 | 910 | 27 | 34 | 4 | 185 | 29 | 33 | 259 |
| 30 | 950 | 28 | 35 | 4 | 185 | 29 | 33 | 267 |
| Lv | HP | STR | MAG | VIT | SPR | SPD | EVA | EXP |
| --- | --- | --- | --- | --- | --- | --- | --- | --- |
| 31 | 990 | 28 | 36 | 4 | 186 | 29 | 33 | 275 |
| 32 | 1032 | 29 | 37 | 4 | 186 | 29 | 33 | 283 |
| 33 | 1074 | 30 | 38 | 4 | 187 | 29 | 33 | 291 |
| 34 | 1118 | 31 | 39 | 4 | 187 | 29 | 33 | 299 |
| 35 | 1162 | 31 | 40 | 4 | 188 | 29 | 34 | 307 |
| 36 | 1208 | 32 | 41 | 5 | 188 | 30 | 34 | 315 |
| 37 | 1254 | 32 | 42 | 5 | 189 | 30 | 34 | 323 |
| 38 | 1302 | 33 | 43 | 5 | 189 | 30 | 34 | 331 |
| 39 | 1350 | 34 | 44 | 5 | 190 | 30 | 34 | 339 |
| 40 | 1400 | 35 | 45 | 5 | 190 | 30 | 34 | 347 |
| Lv | HP | STR | MAG | VIT | SPR | SPD | EVA | EXP |
| --- | --- | --- | --- | --- | --- | --- | --- | --- |
| 41 | 1450 | 35 | 46 | 5 | 191 | 30 | 34 | 355 |
| 42 | 1502 | 36 | 47 | 5 | 191 | 30 | 34 | 363 |
| 43 | 1554 | 37 | 48 | 5 | 192 | 30 | 34 | 371 |
| 44 | 1608 | 38 | 49 | 5 | 192 | 31 | 34 | 379 |
| 45 | 1662 | 38 | 50 | 5 | 193 | 31 | 35 | 387 |
| 46 | 1718 | 39 | 51 | 5 | 193 | 31 | 35 | 395 |
| 47 | 1774 | 39 | 52 | 5 | 194 | 31 | 35 | 403 |
| 48 | 1832 | 40 | 53 | 5 | 194 | 31 | 35 | 411 |
| 49 | 1890 | 41 | 54 | 5 | 195 | 31 | 35 | 419 |
| 50 | 1950 | 42 | 55 | 5 | 195 | 31 | 35 | 427 |
| Lv | HP | STR | MAG | VIT | SPR | SPD | EVA | EXP |
| --- | --- | --- | --- | --- | --- | --- | --- | --- |
| 51 | 2010 | 42 | 56 | 5 | 196 | 31 | 35 | 435 |
| 52 | 2072 | 43 | 57 | 5 | 196 | 32 | 35 | 443 |
| 53 | 2134 | 43 | 57 | 5 | 197 | 32 | 35 | 451 |
| 54 | 2198 | 44 | 58 | 6 | 197 | 32 | 35 | 459 |
| 55 | 2262 | 45 | 59 | 6 | 198 | 32 | 36 | 467 |
| 56 | 2328 | 46 | 60 | 6 | 198 | 32 | 36 | 475 |
| 57 | 2394 | 46 | 61 | 6 | 199 | 32 | 36 | 483 |
| 58 | 2462 | 47 | 62 | 6 | 199 | 32 | 36 | 491 |
| 59 | 2530 | 48 | 63 | 6 | 200 | 32 | 36 | 499 |
| 60 | 2600 | 48 | 64 | 6 | 200 | 33 | 36 | 507 |
| Lv | HP | STR | MAG | VIT | SPR | SPD | EVA | EXP |
| --- | --- | --- | --- | --- | --- | --- | --- | --- |
| 61 | 2670 | 49 | 65 | 6 | 201 | 33 | 36 | 515 |
| 62 | 2742 | 50 | 66 | 6 | 201 | 33 | 36 | 523 |
| 63 | 2814 | 50 | 67 | 6 | 202 | 33 | 36 | 531 |
| 64 | 2888 | 51 | 68 | 6 | 202 | 33 | 36 | 539 |
| 65 | 2962 | 52 | 69 | 6 | 203 | 33 | 37 | 547 |
| 66 | 3038 | 53 | 70 | 6 | 203 | 33 | 37 | 555 |
| 67 | 3114 | 53 | 71 | 6 | 204 | 33 | 37 | 563 |
| 68 | 3192 | 54 | 72 | 6 | 204 | 34 | 37 | 571 |
| 69 | 3270 | 54 | 73 | 6 | 205 | 34 | 37 | 579 |
| 70 | 3350 | 55 | 73 | 6 | 205 | 34 | 37 | 587 |
| Lv | HP | STR | MAG | VIT | SPR | SPD | EVA | EXP |
| --- | --- | --- | --- | --- | --- | --- | --- | --- |
| 71 | 3430 | 56 | 74 | 6 | 206 | 34 | 37 | 595 |
| 72 | 3512 | 57 | 75 | 7 | 206 | 34 | 37 | 603 |
| 73 | 3594 | 57 | 76 | 7 | 207 | 34 | 37 | 611 |
| 74 | 3678 | 58 | 77 | 7 | 207 | 34 | 37 | 619 |
| 75 | 3762 | 58 | 78 | 7 | 208 | 34 | 38 | 627 |
| 76 | 3848 | 59 | 79 | 7 | 208 | 35 | 38 | 635 |
| 77 | 3934 | 60 | 80 | 7 | 209 | 35 | 38 | 643 |
| 78 | 4022 | 60 | 81 | 7 | 209 | 35 | 38 | 651 |
| 79 | 4110 | 61 | 82 | 7 | 210 | 35 | 38 | 659 |
| 80 | 4200 | 62 | 83 | 7 | 210 | 35 | 38 | 667 |
| Lv | HP | STR | MAG | VIT | SPR | SPD | EVA | EXP |
| --- | --- | --- | --- | --- | --- | --- | --- | --- |
| 81 | 4290 | 62 | 84 | 7 | 211 | 35 | 38 | 675 |
| 82 | 4382 | 63 | 85 | 7 | 211 | 35 | 38 | 683 |
| 83 | 4474 | 63 | 85 | 7 | 212 | 35 | 38 | 691 |
| 84 | 4568 | 64 | 86 | 7 | 212 | 36 | 38 | 699 |
| 85 | 4662 | 65 | 87 | 7 | 213 | 36 | 39 | 707 |
| 86 | 4758 | 66 | 88 | 7 | 213 | 36 | 39 | 715 |
| 87 | 4854 | 66 | 89 | 7 | 214 | 36 | 39 | 723 |
| 88 | 4952 | 67 | 90 | 7 | 214 | 36 | 39 | 731 |
| 89 | 5050 | 67 | 91 | 7 | 215 | 36 | 39 | 739 |
| 90 | 5150 | 68 | 92 | 8 | 215 | 36 | 39 | 747 |
| Lv | HP | STR | MAG | VIT | SPR | SPD | EVA | EXP |
| --- | --- | --- | --- | --- | --- | --- | --- | --- |
| 91 | 5250 | 69 | 93 | 8 | 216 | 36 | 39 | 755 |
| 92 | 5352 | 69 | 93 | 8 | 216 | 37 | 39 | 763 |
| 93 | 5454 | 70 | 94 | 8 | 217 | 37 | 39 | 771 |
| 94 | 5558 | 71 | 95 | 8 | 217 | 37 | 39 | 779 |
| 95 | 5662 | 71 | 96 | 8 | 218 | 37 | 40 | 787 |
| 96 | 5768 | 72 | 97 | 8 | 218 | 37 | 40 | 795 |
| 97 | 5874 | 72 | 98 | 8 | 219 | 37 | 40 | 803 |
| 98 | 5982 | 73 | 99 | 8 | 219 | 37 | 40 | 811 |
| 99 | 6090 | 74 | 100 | 8 | 220 | 37 | 40 | 819 |
| 100 | 6200 | 74 | 101 | 8 | 220 | 38 | 40 | 827 |
A Creeps is an enemy in Final Fantasy VIII. It is an eerie black monster that creeps like a shadow.
Sometimes it will cast a form of Thunder magic right after it is defeated. Most likely homage to its dark nature, at higher levels it casts Heartbreak on its death, capable of dealing massive damage. Creeps are useful for stocking up on Life early in the game.

Creeps appears as the slowest, weakest random enemy in Chocobo World. Initially, Creeps is the only enemy encountered until the player achieves higher levels.

Other appearances
Edit


This article or section is a stub about an enemy in Final Fantasy Record Keeper. You can help the Final Fantasy Wiki by expanding it.