Creeps
クリープス (

Kurīpusu

?)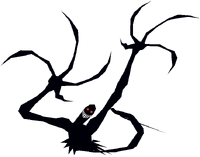 Statistics
Level
HP

0.5(Lv)² + 10(Lv) + 200

Level
HP

0.5(Lv)² + 10(Lv) + 200

1
210
19
570
STR

([2.5(Lv)] + [(Lv) / 2] - [(Lv)² / 400] + 24) / 4

MAG

([4(Lv)] + [(Lv) / 20] - [(Lv)² / 400] + 24) / 4

STR

([2.5(Lv)] + [(Lv) / 2] - [(Lv)² / 400] + 24) / 4

MAG

([4(Lv)] + [(Lv) / 20] - [(Lv)² / 400] + 24) / 4

6
7
20
25
VIT

((Lv) / 18) - (Lv) + (Lv) + 3

SPR

((Lv) / 128) - [(Lv) / 2] + (Lv) + 170

VIT

((Lv) / 18) - (Lv) + (Lv) + 3

SPR

((Lv) / 128) - [(Lv) / 2] + (Lv) + 170

3
171
4
180
SPD

((Lv) / 4) - [(Lv) / 8] + 25

EVA

((Lv) / 5) - [(Lv) / 10] + 30

SPD

((Lv) / 4) - [(Lv) / 8] + 25

EVA

((Lv) / 5) - [(Lv) / 10] + 30

25
30
27
32
EXP

8(Lv)² + 27

AP
EXP

8(Lv)² + 27

AP
35
2
179
2
Creeps
クリープス (

Kurīpusu

?)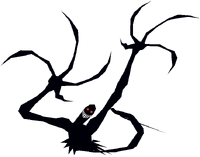 Statistics
Level
HP

0.5(Lv)² + 10(Lv) + 200

Level
HP

0.5(Lv)² + 10(Lv) + 200

20
600
29
910
STR

([2.5(Lv)] + [(Lv) / 2] - [(Lv)² / 400] + 24) / 4

MAG

([4(Lv)] + [(Lv) / 20] - [(Lv)² / 400] + 24) / 4

STR

([2.5(Lv)] + [(Lv) / 2] - [(Lv)² / 400] + 24) / 4

MAG

([4(Lv)] + [(Lv) / 20] - [(Lv)² / 400] + 24) / 4

20
26
27
34
VIT

((Lv) / 18) - (Lv) + (Lv) + 3

SPR

((Lv) / 128) - [(Lv) / 2] + (Lv) + 170

VIT

((Lv) / 18) - (Lv) + (Lv) + 3

SPR

((Lv) / 128) - [(Lv) / 2] + (Lv) + 170

4
180
4
185
SPD

((Lv) / 4) - [(Lv) / 8] + 25

EVA

((Lv) / 5) - [(Lv) / 10] + 30

SPD

((Lv) / 4) - [(Lv) / 8] + 25

EVA

((Lv) / 5) - [(Lv) / 10] + 30

28
32
29
33
EXP

8(Lv)² + 27

AP
EXP

8(Lv)² + 27

AP
187
2
259
2
Creeps
クリープス (

Kurīpusu

?)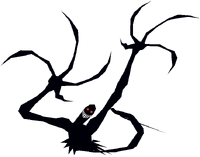 Statistics
Level
HP

0.5(Lv)² + 10(Lv) + 200

Level
HP

0.5(Lv)² + 10(Lv) + 200

30
950
100
6,200
STR

([2.5(Lv)] + [(Lv) / 2] - [(Lv)² / 400] + 24) / 4

MAG

([4(Lv)] + [(Lv) / 20] - [(Lv)² / 400] + 24) / 4

STR

([2.5(Lv)] + [(Lv) / 2] - [(Lv)² / 400] + 24) / 4

MAG

([4(Lv)] + [(Lv) / 20] - [(Lv)² / 400] + 24) / 4

28
35
74
101
VIT

((Lv) / 18) - (Lv) + (Lv) + 3

SPR

((Lv) / 128) - [(Lv) / 2] + (Lv) + 170

VIT

((Lv) / 18) - (Lv) + (Lv) + 3

SPR

((Lv) / 128) - [(Lv) / 2] + (Lv) + 170

4
185
8
220
SPD

((Lv) / 4) - [(Lv) / 8] + 25

EVA

((Lv) / 5) - [(Lv) / 10] + 30

SPD

((Lv) / 4) - [(Lv) / 8] + 25

EVA

((Lv) / 5) - [(Lv) / 10] + 30

29
33
38
40
EXP

8(Lv)² + 27

AP
EXP

8(Lv)² + 27

AP
267
2
827
2
| Lv | HP | STR | MAG | VIT | SPR | SPD | EVA | EXP |
| --- | --- | --- | --- | --- | --- | --- | --- | --- |
| 1 | 210 | 6 | 7 | 3 | 171 | 25 | 30 | 35 |
| 2 | 222 | 7 | 8 | 3 | 171 | 25 | 30 | 43 |
| 3 | 234 | 8 | 9 | 3 | 172 | 25 | 30 | 51 |
| 4 | 248 | 9 | 10 | 3 | 172 | 26 | 30 | 59 |
| 5 | 262 | 9 | 11 | 3 | 173 | 26 | 31 | 67 |
| 6 | 278 | 10 | 12 | 3 | 173 | 26 | 31 | 75 |
| 7 | 294 | 11 | 13 | 3 | 174 | 26 | 31 | 83 |
| 8 | 312 | 12 | 14 | 3 | 174 | 26 | 31 | 91 |
| 9 | 330 | 12 | 15 | 3 | 175 | 26 | 31 | 99 |
| 10 | 350 | 13 | 16 | 3 | 175 | 26 | 31 | 107 |
| Lv | HP | STR | MAG | VIT | SPR | SPD | EVA | EXP |
| --- | --- | --- | --- | --- | --- | --- | --- | --- |
| 11 | 370 | 14 | 17 | 3 | 176 | 26 | 31 | 115 |
| 12 | 392 | 15 | 18 | 3 | 176 | 27 | 31 | 123 |
| 13 | 414 | 15 | 19 | 3 | 177 | 27 | 31 | 131 |
| 14 | 438 | 16 | 20 | 3 | 177 | 27 | 31 | 139 |
| 15 | 462 | 17 | 21 | 3 | 178 | 27 | 32 | 147 |
| 16 | 488 | 18 | 22 | 3 | 178 | 27 | 32 | 155 |
| 17 | 514 | 18 | 23 | 3 | 179 | 27 | 32 | 163 |
| 18 | 542 | 19 | 24 | 4 | 179 | 27 | 32 | 171 |
| 19 | 570 | 20 | 25 | 4 | 180 | 27 | 32 | 179 |
| 20 | 600 | 20 | 26 | 4 | 180 | 28 | 32 | 187 |
| Lv | HP | STR | MAG | VIT | SPR | SPD | EVA | EXP |
| --- | --- | --- | --- | --- | --- | --- | --- | --- |
| 21 | 630 | 21 | 27 | 4 | 181 | 28 | 32 | 195 |
| 22 | 662 | 22 | 28 | 4 | 181 | 28 | 32 | 203 |
| 23 | 694 | 22 | 29 | 4 | 182 | 28 | 32 | 211 |
| 24 | 728 | 23 | 30 | 4 | 182 | 28 | 32 | 219 |
| 25 | 762 | 24 | 31 | 4 | 183 | 28 | 33 | 227 |
| 26 | 798 | 25 | 32 | 4 | 183 | 28 | 33 | 235 |
| 27 | 834 | 25 | 33 | 4 | 184 | 28 | 33 | 243 |
| 28 | 872 | 26 | 34 | 4 | 184 | 29 | 33 | 251 |
| 29 | 910 | 27 | 34 | 4 | 185 | 29 | 33 | 259 |
| 30 | 950 | 28 | 35 | 4 | 185 | 29 | 33 | 267 |
| Lv | HP | STR | MAG | VIT | SPR | SPD | EVA | EXP |
| --- | --- | --- | --- | --- | --- | --- | --- | --- |
| 31 | 990 | 28 | 36 | 4 | 186 | 29 | 33 | 275 |
| 32 | 1032 | 29 | 37 | 4 | 186 | 29 | 33 | 283 |
| 33 | 1074 | 30 | 38 | 4 | 187 | 29 | 33 | 291 |
| 34 | 1118 | 31 | 39 | 4 | 187 | 29 | 33 | 299 |
| 35 | 1162 | 31 | 40 | 4 | 188 | 29 | 34 | 307 |
| 36 | 1208 | 32 | 41 | 5 | 188 | 30 | 34 | 315 |
| 37 | 1254 | 32 | 42 | 5 | 189 | 30 | 34 | 323 |
| 38 | 1302 | 33 | 43 | 5 | 189 | 30 | 34 | 331 |
| 39 | 1350 | 34 | 44 | 5 | 190 | 30 | 34 | 339 |
| 40 | 1400 | 35 | 45 | 5 | 190 | 30 | 34 | 347 |
| Lv | HP | STR | MAG | VIT | SPR | SPD | EVA | EXP |
| --- | --- | --- | --- | --- | --- | --- | --- | --- |
| 41 | 1450 | 35 | 46 | 5 | 191 | 30 | 34 | 355 |
| 42 | 1502 | 36 | 47 | 5 | 191 | 30 | 34 | 363 |
| 43 | 1554 | 37 | 48 | 5 | 192 | 30 | 34 | 371 |
| 44 | 1608 | 38 | 49 | 5 | 192 | 31 | 34 | 379 |
| 45 | 1662 | 38 | 50 | 5 | 193 | 31 | 35 | 387 |
| 46 | 1718 | 39 | 51 | 5 | 193 | 31 | 35 | 395 |
| 47 | 1774 | 39 | 52 | 5 | 194 | 31 | 35 | 403 |
| 48 | 1832 | 40 | 53 | 5 | 194 | 31 | 35 | 411 |
| 49 | 1890 | 41 | 54 | 5 | 195 | 31 | 35 | 419 |
| 50 | 1950 | 42 | 55 | 5 | 195 | 31 | 35 | 427 |
| Lv | HP | STR | MAG | VIT | SPR | SPD | EVA | EXP |
| --- | --- | --- | --- | --- | --- | --- | --- | --- |
| 51 | 2010 | 42 | 56 | 5 | 196 | 31 | 35 | 435 |
| 52 | 2072 | 43 | 57 | 5 | 196 | 32 | 35 | 443 |
| 53 | 2134 | 43 | 57 | 5 | 197 | 32 | 35 | 451 |
| 54 | 2198 | 44 | 58 | 6 | 197 | 32 | 35 | 459 |
| 55 | 2262 | 45 | 59 | 6 | 198 | 32 | 36 | 467 |
| 56 | 2328 | 46 | 60 | 6 | 198 | 32 | 36 | 475 |
| 57 | 2394 | 46 | 61 | 6 | 199 | 32 | 36 | 483 |
| 58 | 2462 | 47 | 62 | 6 | 199 | 32 | 36 | 491 |
| 59 | 2530 | 48 | 63 | 6 | 200 | 32 | 36 | 499 |
| 60 | 2600 | 48 | 64 | 6 | 200 | 33 | 36 | 507 |
| Lv | HP | STR | MAG | VIT | SPR | SPD | EVA | EXP |
| --- | --- | --- | --- | --- | --- | --- | --- | --- |
| 61 | 2670 | 49 | 65 | 6 | 201 | 33 | 36 | 515 |
| 62 | 2742 | 50 | 66 | 6 | 201 | 33 | 36 | 523 |
| 63 | 2814 | 50 | 67 | 6 | 202 | 33 | 36 | 531 |
| 64 | 2888 | 51 | 68 | 6 | 202 | 33 | 36 | 539 |
| 65 | 2962 | 52 | 69 | 6 | 203 | 33 | 37 | 547 |
| 66 | 3038 | 53 | 70 | 6 | 203 | 33 | 37 | 555 |
| 67 | 3114 | 53 | 71 | 6 | 204 | 33 | 37 | 563 |
| 68 | 3192 | 54 | 72 | 6 | 204 | 34 | 37 | 571 |
| 69 | 3270 | 54 | 73 | 6 | 205 | 34 | 37 | 579 |
| 70 | 3350 | 55 | 73 | 6 | 205 | 34 | 37 | 587 |
| Lv | HP | STR | MAG | VIT | SPR | SPD | EVA | EXP |
| --- | --- | --- | --- | --- | --- | --- | --- | --- |
| 71 | 3430 | 56 | 74 | 6 | 206 | 34 | 37 | 595 |
| 72 | 3512 | 57 | 75 | 7 | 206 | 34 | 37 | 603 |
| 73 | 3594 | 57 | 76 | 7 | 207 | 34 | 37 | 611 |
| 74 | 3678 | 58 | 77 | 7 | 207 | 34 | 37 | 619 |
| 75 | 3762 | 58 | 78 | 7 | 208 | 34 | 38 | 627 |
| 76 | 3848 | 59 | 79 | 7 | 208 | 35 | 38 | 635 |
| 77 | 3934 | 60 | 80 | 7 | 209 | 35 | 38 | 643 |
| 78 | 4022 | 60 | 81 | 7 | 209 | 35 | 38 | 651 |
| 79 | 4110 | 61 | 82 | 7 | 210 | 35 | 38 | 659 |
| 80 | 4200 | 62 | 83 | 7 | 210 | 35 | 38 | 667 |
| Lv | HP | STR | MAG | VIT | SPR | SPD | EVA | EXP |
| --- | --- | --- | --- | --- | --- | --- | --- | --- |
| 81 | 4290 | 62 | 84 | 7 | 211 | 35 | 38 | 675 |
| 82 | 4382 | 63 | 85 | 7 | 211 | 35 | 38 | 683 |
| 83 | 4474 | 63 | 85 | 7 | 212 | 35 | 38 | 691 |
| 84 | 4568 | 64 | 86 | 7 | 212 | 36 | 38 | 699 |
| 85 | 4662 | 65 | 87 | 7 | 213 | 36 | 39 | 707 |
| 86 | 4758 | 66 | 88 | 7 | 213 | 36 | 39 | 715 |
| 87 | 4854 | 66 | 89 | 7 | 214 | 36 | 39 | 723 |
| 88 | 4952 | 67 | 90 | 7 | 214 | 36 | 39 | 731 |
| 89 | 5050 | 67 | 91 | 7 | 215 | 36 | 39 | 739 |
| 90 | 5150 | 68 | 92 | 8 | 215 | 36 | 39 | 747 |
| Lv | HP | STR | MAG | VIT | SPR | SPD | EVA | EXP |
| --- | --- | --- | --- | --- | --- | --- | --- | --- |
| 91 | 5250 | 69 | 93 | 8 | 216 | 36 | 39 | 755 |
| 92 | 5352 | 69 | 93 | 8 | 216 | 37 | 39 | 763 |
| 93 | 5454 | 70 | 94 | 8 | 217 | 37 | 39 | 771 |
| 94 | 5558 | 71 | 95 | 8 | 217 | 37 | 39 | 779 |
| 95 | 5662 | 71 | 96 | 8 | 218 | 37 | 40 | 787 |
| 96 | 5768 | 72 | 97 | 8 | 218 | 37 | 40 | 795 |
| 97 | 5874 | 72 | 98 | 8 | 219 | 37 | 40 | 803 |
| 98 | 5982 | 73 | 99 | 8 | 219 | 37 | 40 | 811 |
| 99 | 6090 | 74 | 100 | 8 | 220 | 37 | 40 | 819 |
| 100 | 6200 | 74 | 101 | 8 | 220 | 38 | 40 | 827 |
A Creeps is an enemy in Final Fantasy VIII. It is an eerie black monster that creeps like a shadow.
Sometimes it will cast a form of Thunder magic right after it is defeated. Most likely homage to its dark nature, at higher levels it casts Heartbreak on its death, capable of dealing massive damage. Creeps are useful for stocking up on Life early in the game.
Creeps appears as the slowest, weakest random enemy in Chocobo World. Initially, Creeps is the only enemy encountered until the player achieves higher levels.

Other appearances
Edit