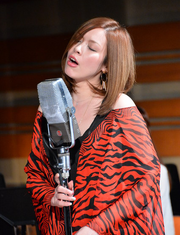 Christine Mario Vincent, also known by her stage name Chris Ito (stylized as ChriS Ito (伊藤クリス, Itō Kurisu?)), is a Japanese singer, model, and DJ of Italian and French descent.
Ito sang "Utakata" and contributed to the performance of both the Japanese and English versions of "Colorful - Falling in Love."
Works in the Final Fantasy seriesEdit
External links
Edit
Ad blocker interference detected!
Wikia is a free-to-use site that makes money from advertising. We have a modified experience for viewers using ad blockers

Wikia is not accessible if you've made further modifications. Remove the custom ad blocker rule(s) and the page will load as expected.