Cerberus
ケルベロス (

Keruberosu

?)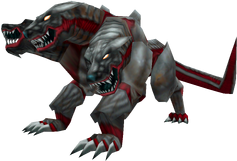 Statistics
Level
HP

100(Lv) + 7000

Level
HP

100(Lv) + 7000

1
7,100
19
8,900
STR

([10(Lv)] + [(Lv) / 4] - [(Lv)² / 80] + 100) / 4

MAG

([20(Lv)] + [(Lv) / 2] - [(Lv)² / 160] + 200) / 4

STR

([10(Lv)] + [(Lv) / 4] - [(Lv)² / 80] + 100) / 4

MAG

([20(Lv)] + [(Lv) / 2] - [(Lv)² / 160] + 200) / 4

27
55
72
146
VIT

(Lv) + 10

SPR

((Lv) / 2) - [(Lv) / 4] + (Lv) + 100

VIT

(Lv) + 10

SPR

((Lv) / 2) - [(Lv) / 4] + (Lv) + 100

11
101
29
124
SPD

(Lv) - [(Lv) / 12] + 10

EVA

((Lv) / 8) - [(Lv) / 24] + 5

SPD

(Lv) - [(Lv) / 12] + 10

EVA

((Lv) / 8) - [(Lv) / 24] + 5

11
5
28
7
EXP

0

AP
EXP

0

AP
0
30
0
30
Elemental affinities
100%
-50%

Absorbs

100%
100%
0%
100%
100%
100%
Damage
Restorative
Ground
Gravity
100%
Absorb
Damage
Miss
Cerberus
ケルベロス (

Keruberosu

?)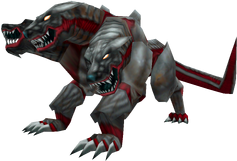 Statistics
Level
HP

100(Lv) + 7000

Level
HP

100(Lv) + 7000

20
9,000
30
10,000
STR

([10(Lv)] + [(Lv) / 4] - [(Lv)² / 80] + 100) / 4

MAG

([20(Lv)] + [(Lv) / 2] - [(Lv)² / 160] + 200) / 4

STR

([10(Lv)] + [(Lv) / 4] - [(Lv)² / 80] + 100) / 4

MAG

([20(Lv)] + [(Lv) / 2] - [(Lv)² / 160] + 200) / 4

75
152
99
202
VIT

(Lv) + 10

SPR

((Lv) / 2) - [(Lv) / 4] + (Lv) + 100

VIT

(Lv) + 10

SPR

((Lv) / 2) - [(Lv) / 4] + (Lv) + 100

30
125
40
138
SPD

(Lv) - [(Lv) / 12] + 10

EVA

((Lv) / 8) - [(Lv) / 24] + 5

SPD

(Lv) - [(Lv) / 12] + 10

EVA

((Lv) / 8) - [(Lv) / 24] + 5

29
7
38
7
EXP

0

AP
EXP

0

AP
0
30
0
30
Elemental affinities
100%
-50%

Absorbs

100%
100%
0%
100%
100%
100%
Damage
Restorative
Ground
Gravity
100%
Absorb
Damage
Miss
| Lv | HP | STR | MAG | VIT | SPR | SPD | EVA | EXP |
| --- | --- | --- | --- | --- | --- | --- | --- | --- |
| 1 | 7100 | 27 | 55 | 11 | 101 | 11 | 5 | 0 |
| 2 | 7200 | 30 | 60 | 12 | 103 | 12 | 5 | 0 |
| 3 | 7300 | 32 | 65 | 13 | 104 | 13 | 5 | 0 |
| 4 | 7400 | 35 | 70 | 14 | 105 | 14 | 5 | 0 |
| 5 | 7500 | 37 | 75 | 15 | 106 | 15 | 5 | 0 |
| 6 | 7600 | 40 | 80 | 16 | 108 | 16 | 5 | 0 |
| 7 | 7700 | 42 | 85 | 17 | 109 | 17 | 5 | 0 |
| 8 | 7800 | 45 | 91 | 18 | 110 | 18 | 6 | 0 |
| 9 | 7900 | 47 | 96 | 19 | 111 | 19 | 6 | 0 |
| 10 | 8000 | 50 | 101 | 20 | 113 | 20 | 6 | 0 |
| Lv | HP | STR | MAG | VIT | SPR | SPD | EVA | EXP |
| --- | --- | --- | --- | --- | --- | --- | --- | --- |
| 11 | 8100 | 52 | 106 | 21 | 114 | 21 | 6 | 0 |
| 12 | 8200 | 55 | 111 | 22 | 115 | 21 | 6 | 0 |
| 13 | 8300 | 57 | 116 | 23 | 116 | 22 | 6 | 0 |
| 14 | 8400 | 60 | 121 | 24 | 118 | 23 | 6 | 0 |
| 15 | 8500 | 62 | 126 | 25 | 119 | 24 | 6 | 0 |
| 16 | 8600 | 65 | 131 | 26 | 120 | 25 | 7 | 0 |
| 17 | 8700 | 67 | 136 | 27 | 121 | 26 | 7 | 0 |
| 18 | 8800 | 70 | 141 | 28 | 123 | 27 | 7 | 0 |
| 19 | 8900 | 72 | 146 | 29 | 124 | 28 | 7 | 0 |
| 20 | 9000 | 75 | 152 | 30 | 125 | 29 | 7 | 0 |
| Lv | HP | STR | MAG | VIT | SPR | SPD | EVA | EXP |
| --- | --- | --- | --- | --- | --- | --- | --- | --- |
| 21 | 9100 | 77 | 157 | 31 | 126 | 30 | 7 | 0 |
| 22 | 9200 | 79 | 162 | 32 | 128 | 31 | 7 | 0 |
| 23 | 9300 | 82 | 167 | 33 | 129 | 32 | 7 | 0 |
| 24 | 9400 | 84 | 172 | 34 | 130 | 32 | 7 | 0 |
| 25 | 9500 | 87 | 177 | 35 | 131 | 33 | 7 | 0 |
| 26 | 9600 | 89 | 182 | 36 | 133 | 34 | 7 | 0 |
| 27 | 9700 | 91 | 187 | 37 | 134 | 35 | 7 | 0 |
| 28 | 9800 | 94 | 192 | 38 | 135 | 36 | 7 | 0 |
| 29 | 9900 | 96 | 197 | 39 | 136 | 37 | 7 | 0 |
| 30 | 10000 | 99 | 202 | 40 | 138 | 38 | 7 | 0 |
... PRETTY CONFIDENT. LET'S SEE HOW YOU DO.
—Cerberus
Cerberus is an optional boss and Guardian Force in Final Fantasy VIII. Upon its defeat, Cerberus joins the party as a GF. Cerberus can be encountered in Galbadia Garden's atrium during the Battle of the Gardens.
As the Scan description says, Cerberus uses Triple, combined with strong elemental spells. Triple, and the Haste that Cerberus will cast on himself when his HP falls low, can be removed with Dispel. Cerberus likes to use Thundaga and Tornado.
Strategy
Edit
Junctioning thunder- and air-type spells to Elem-Def-J and using Float to give immunity to Quake gives a defensive posture that may aid in drawing the valuable Triple from Cerberus before defeating him.
Other appearances
Edit

Cerberus from Final Fantasy VIII appears as an enemy in Final Fantasy Record Keeper.

The party will express their surprise at discovering that Galbadia Garden has Guardian Forces at its command.
Ad blocker interference detected!
Wikia is a free-to-use site that makes money from advertising. We have a modified experience for viewers using ad blockers

Wikia is not accessible if you've made further modifications. Remove the custom ad blocker rule(s) and the page will load as expected.