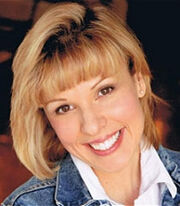 Carrie Savage (born April 8th, 1980) is an American voice actress. She is the voice for Cissnei in Crisis Core -Final Fantasy VII-, Althea Sol Alfitaria in Final Fantasy Crystal Chronicles: The Crystal Bearers, and Victoria F. Stein in Bravely Default.
Background
Edit
Outside of the series, Savage is known for her roles as Shirley Fennes in Tales of Legendia, Meracle Chamlotte in Star Ocean: The Last Hope, and Vulcanus in Disgaea 4: A Promise Unforgotten.
External links
Edit
Ad blocker interference detected!
Wikia is a free-to-use site that makes money from advertising. We have a modified experience for viewers using ad blockers

Wikia is not accessible if you've made further modifications. Remove the custom ad blocker rule(s) and the page will load as expected.