Ad blocker interference detected!
Wikia is a free-to-use site that makes money from advertising. We have a modified experience for viewers using ad blockers

Wikia is not accessible if you've made further modifications. Remove the custom ad blocker rule(s) and the page will load as expected.
Final Fantasy X-2 Enemy
Canis Major
カニス。マヨル (Kanisu Mayoru)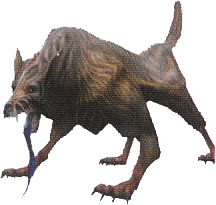 Lupine
Statistics
Level
HP
MP
24
943
8
Strength
Magic
Defense
36
9
3
M. Defense
Agility
Accuracy
2
103
0
Evasion
Luck
21
3
EXP
AP
Gil
158
1
67
Location
Bikanel
Via Infinito Floors 36 - 39
Chapters
3, 5
Common Steal
Hi-Potion
Rare Steal
Hi-Potion x2
Gil Steal
228
Common Drop
Hi-Potion
Rare Drop
Hi-Potion x2
Common Bribe
Hi-Potion x8
Rare Bribe
Hi-Potion x10
Abilities
Curse Fang, Strength Up
Blue Bullet
None
Status Resist
Eject (?), Zantetsu (?)
Status Immunity
Darkness, Curse
Other Information
N/A
Canis Major
カニス。マヨル (Kanisu Mayoru)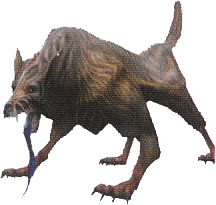 Lupine
Statistics
Level
HP
MP
29
2,458
8
Strength
Magic
Defense
37
9
5
M. Defense
Agility
Accuracy
2
124
0
Evasion
Luck
26
4
EXP
AP
Gil
270
2
93
The Canis Major is an enemy in Final Fantasy X-2. It is a fairly easy enemy with low Defense and Magic Defense. Use either magic or physical attacks to bring it down.
Fiend Tale
Edit
In the Fiend Tale endings, a notable Canis Major was originally aloof until he was befriended by Shinra who turned the lone wolf into an excitable and playful puppy. Eventually, using a game as a distraction, Shinra runs off so Canis Major can live freely.
Etymology
Edit
[view · edit · purge]Canis Major is a constellation with the well-known bright star Sirius.
Related enemies
Edit