Ad blocker interference detected!
Wikia is a free-to-use site that makes money from advertising. We have a modified experience for viewers using ad blockers

Wikia is not accessible if you've made further modifications. Remove the custom ad blocker rule(s) and the page will load as expected.
Final Fantasy X-2 Enemy
Bully Cap
イビルタケ (Ibiru Take)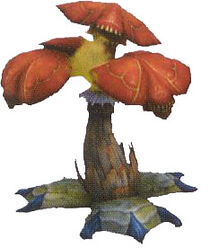 Fungus
Statistics
Level
HP
MP
8
94
83
Strength
Magic
Defense
1
2
16
M. Defense
Agility
Accuracy
40
42
0
Evasion
Luck
0
0
EXP
AP
Gil
26
1
14
Bully Cap
イビルタケ (Ibiru Take)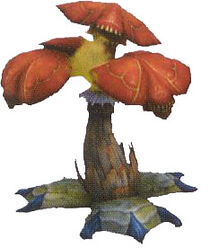 Fungus
Statistics
Level
HP
MP
10
376
83
Strength
Magic
Defense
1
2
16
M. Defense
Agility
Accuracy
40
46
0
Evasion
Luck
0
0
EXP
AP
Gil
58
2
32
Location
Mi'ihen Highroad
Mushroom Rock Road
Bikanel Desert
Mt. Gagazet
Via Infinito Floors 13 - 15
Chapters
1, 2, 5
Common Steal
Eye Drops x2
Rare Steal
Remedy x3
Gil Steal
160
Common Drop
Eye Drops x3
Rare Drop
Eye Drops x4
Common Bribe
Remedy x2
Rare Bribe
Remedy x2
Abilities
Berserk, Ebon Powder, Fire, Water, Watera
Blue Bullet
N/A
Status Resist
Death (10), Petrification (10), Eject (10)
Status Immunity
Silence, Darkness, Confuse, Curse
Other Information
N/A
The Bully Cap is an enemy from Final Fantasy X-2. Its low HP and weakness to Fire make it a fairly easy enemy to take care of. Equipping Fire or Water-resistant or absorbing equipment makes its attacks near harmless, while having any equipment or ability that prevents Blind renders its Ebon Powder completely useless, or at least carrying several Eye Drops or having an Alchemist that knows the Eye Drop ability. It is possible to learn White Wind by inflicting Confuse on the enemy when not Oversouled.
Fiend Tale
Edit
Story Level 1: "Are you familiar with the Youth League Headquarters? When I was human, I oversaw its construction. That building was...a dream that our leader, Nooj, and I shared."
Story Level 2: "When the plans to build Youth League Headquarters first came up... Nooj and I decided that the building site should be where Operation Mi'ihen took place. Then, we had the idea to use the machina gun destroyed in the battle with Sin as a league symbol. A symbol for a new start for Crusaders, we were nearly annihilated on that fateful day. It was also to be a memorial, to honor the souls of our fallen comrades."
—Bully Cap's fiend tale.
In the Fiend Tale's ending, one notable Bully Cap was created from the spirit of Crusader who was among one of the first members of the Youth League, but died during the construction of their base. It was after seeing the Youth League base completed that the Bully Cap is able to enter the Farplane.
Level
HP
MP
Strength
Magic
Defense
Magic
Defense
Agility
Accuracy
Evasion
Luck
3
175
53
6
42
8
17
43
88
1
8
10
20
30
40
50
60
70
80
90
99
Abilities
Edit
Command Abilities:

Water
Nausea Powder
White Wind

Auto-Abilities:
Related enemies
Edit