Buel
ブエル (

Bueru

?)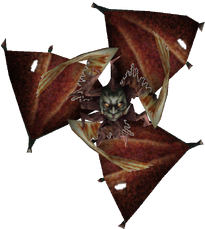 Statistics
Level
HP

0.15(Lv)² + 3(Lv) + 40

Level
HP

0.15(Lv)² + 3(Lv) + 40

1
43
19
151
STR

([2(Lv)] + [(Lv) / 64] - [(Lv)² / 300] + 4) / 4

MAG

([8.8(Lv)] + [(Lv) / 2] - [(Lv)² / 400] + 4) / 4

STR

([2(Lv)] + [(Lv) / 64] - [(Lv)² / 300] + 4) / 4

MAG

([8.8(Lv)] + [(Lv) / 2] - [(Lv)² / 400] + 4) / 4

1
3
10
45
VIT

((Lv) / 16) - (Lv) + (Lv) + 1

SPR

((Lv) / 8) - (Lv) + (Lv) + 200

VIT

((Lv) / 16) - (Lv) + (Lv) + 1

SPR

((Lv) / 8) - (Lv) + (Lv) + 200

1
200
2
202
SPD

((Lv) / 7) - [(Lv) / 14] + 10

EVA

((Lv) / 14) - [(Lv) / 28]

SPD

((Lv) / 7) - [(Lv) / 14] + 10

EVA

((Lv) / 14) - [(Lv) / 28]

10
0
11
1
EXP

(Lv)² + 4

AP
EXP

(Lv)² + 4

AP
5
1
23
1
Buel
ブエル (

Bueru

?)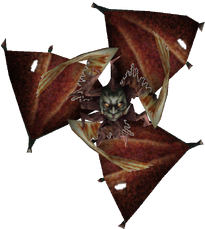 Statistics
Level
HP

0.15(Lv)² + 3(Lv) + 40

Level
HP

0.15(Lv)² + 3(Lv) + 40

20
160
29
253
STR

([2(Lv)] + [(Lv) / 64] - [(Lv)² / 300] + 4) / 4

MAG

([8.8(Lv)] + [(Lv) / 2] - [(Lv)² / 400] + 4) / 4

STR

([2(Lv)] + [(Lv) / 64] - [(Lv)² / 300] + 4) / 4

MAG

([8.8(Lv)] + [(Lv) / 2] - [(Lv)² / 400] + 4) / 4

10
47
15
67
VIT

((Lv) / 16) - (Lv) + (Lv) + 1

SPR

((Lv) / 8) - (Lv) + (Lv) + 200

VIT

((Lv) / 16) - (Lv) + (Lv) + 1

SPR

((Lv) / 8) - (Lv) + (Lv) + 200

2
202
2
203
SPD

((Lv) / 7) - [(Lv) / 14] + 10

EVA

((Lv) / 14) - [(Lv) / 28]

SPD

((Lv) / 7) - [(Lv) / 14] + 10

EVA

((Lv) / 14) - [(Lv) / 28]

11
1
12
1
EXP

(Lv)² + 4

AP
EXP

(Lv)² + 4

AP
24
1
33
1
Buel
ブエル (

Bueru

?)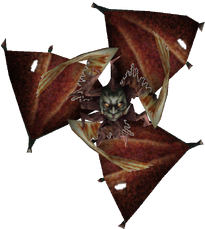 Statistics
Level
HP

0.15(Lv)² + 3(Lv) + 40

Level
HP

0.15(Lv)² + 3(Lv) + 40

30
265
100
1,840
STR

([2(Lv)] + [(Lv) / 64] - [(Lv)² / 300] + 4) / 4

MAG

([8.8(Lv)] + [(Lv) / 2] - [(Lv)² / 400] + 4) / 4

STR

([2(Lv)] + [(Lv) / 64] - [(Lv)² / 300] + 4) / 4

MAG

([8.8(Lv)] + [(Lv) / 2] - [(Lv)² / 400] + 4) / 4

15
70
43
227
VIT

((Lv) / 16) - (Lv) + (Lv) + 1

SPR

((Lv) / 8) - (Lv) + (Lv) + 200

VIT

((Lv) / 16) - (Lv) + (Lv) + 1

SPR

((Lv) / 8) - (Lv) + (Lv) + 200

2
203
7
212
SPD

((Lv) / 7) - [(Lv) / 14] + 10

EVA

((Lv) / 14) - [(Lv) / 28]

SPD

((Lv) / 7) - [(Lv) / 14] + 10

EVA

((Lv) / 14) - [(Lv) / 28]

12
1
17
4
EXP

(Lv)² + 4

AP
EXP

(Lv)² + 4

AP
34
1
104
1
| Lv | HP | STR | MAG | VIT | SPR | SPD | EVA | EXP |
| --- | --- | --- | --- | --- | --- | --- | --- | --- |
| 1 | 43 | 1 | 3 | 1 | 200 | 10 | 0 | 5 |
| 2 | 46 | 2 | 5 | 1 | 200 | 10 | 0 | 6 |
| 3 | 50 | 2 | 7 | 1 | 200 | 10 | 0 | 7 |
| 4 | 54 | 3 | 10 | 1 | 200 | 10 | 0 | 8 |
| 5 | 58 | 3 | 12 | 1 | 200 | 10 | 0 | 9 |
| 6 | 63 | 4 | 14 | 1 | 200 | 10 | 0 | 10 |
| 7 | 68 | 4 | 17 | 1 | 200 | 11 | 0 | 11 |
| 8 | 73 | 5 | 19 | 1 | 201 | 11 | 0 | 12 |
| 9 | 79 | 5 | 21 | 1 | 201 | 11 | 0 | 13 |
| 10 | 85 | 6 | 24 | 1 | 201 | 11 | 0 | 14 |
| Lv | HP | STR | MAG | VIT | SPR | SPD | EVA | EXP |
| --- | --- | --- | --- | --- | --- | --- | --- | --- |
| 11 | 91 | 6 | 26 | 1 | 201 | 11 | 0 | 15 |
| 12 | 97 | 7 | 28 | 1 | 201 | 11 | 0 | 16 |
| 13 | 104 | 7 | 31 | 1 | 201 | 11 | 0 | 17 |
| 14 | 111 | 8 | 33 | 1 | 201 | 11 | 1 | 18 |
| 15 | 118 | 8 | 35 | 1 | 201 | 11 | 1 | 19 |
| 16 | 126 | 9 | 38 | 2 | 202 | 11 | 1 | 20 |
| 17 | 134 | 9 | 40 | 2 | 202 | 11 | 1 | 21 |
| 18 | 142 | 9 | 42 | 2 | 202 | 11 | 1 | 22 |
| 19 | 151 | 10 | 45 | 2 | 202 | 11 | 1 | 23 |
| 20 | 160 | 10 | 47 | 2 | 202 | 11 | 1 | 24 |
| Lv | HP | STR | MAG | VIT | SPR | SPD | EVA | EXP |
| --- | --- | --- | --- | --- | --- | --- | --- | --- |
| 21 | 169 | 11 | 49 | 2 | 202 | 12 | 1 | 25 |
| 22 | 178 | 11 | 51 | 2 | 202 | 12 | 1 | 26 |
| 23 | 188 | 12 | 54 | 2 | 202 | 12 | 1 | 27 |
| 24 | 198 | 12 | 56 | 2 | 203 | 12 | 1 | 28 |
| 25 | 208 | 13 | 58 | 2 | 203 | 12 | 1 | 29 |
| 26 | 219 | 13 | 61 | 2 | 203 | 12 | 1 | 30 |
| 27 | 230 | 14 | 63 | 2 | 203 | 12 | 1 | 31 |
| 28 | 241 | 14 | 65 | 2 | 203 | 12 | 1 | 32 |
| 29 | 253 | 15 | 67 | 2 | 203 | 12 | 1 | 33 |
| 30 | 265 | 15 | 70 | 2 | 203 | 12 | 1 | 34 |
| Lv | HP | STR | MAG | VIT | SPR | SPD | EVA | EXP |
| --- | --- | --- | --- | --- | --- | --- | --- | --- |
| 31 | 277 | 15 | 72 | 2 | 203 | 12 | 1 | 35 |
| 32 | 289 | 16 | 74 | 3 | 204 | 12 | 1 | 36 |
| 33 | 302 | 16 | 77 | 3 | 204 | 12 | 1 | 37 |
| 34 | 315 | 17 | 79 | 3 | 204 | 12 | 1 | 38 |
| 35 | 328 | 17 | 81 | 3 | 204 | 13 | 1 | 39 |
| 36 | 342 | 18 | 83 | 3 | 204 | 13 | 1 | 40 |
| 37 | 356 | 18 | 86 | 3 | 204 | 13 | 1 | 41 |
| 38 | 370 | 19 | 88 | 3 | 204 | 13 | 1 | 42 |
| 39 | 385 | 19 | 90 | 3 | 204 | 13 | 1 | 43 |
| 40 | 400 | 19 | 93 | 3 | 205 | 13 | 1 | 44 |
| Lv | HP | STR | MAG | VIT | SPR | SPD | EVA | EXP |
| --- | --- | --- | --- | --- | --- | --- | --- | --- |
| 41 | 415 | 20 | 95 | 3 | 205 | 13 | 1 | 45 |
| 42 | 430 | 20 | 97 | 3 | 205 | 13 | 2 | 46 |
| 43 | 446 | 21 | 99 | 3 | 205 | 13 | 2 | 47 |
| 44 | 462 | 21 | 102 | 3 | 205 | 13 | 2 | 48 |
| 45 | 478 | 22 | 104 | 3 | 205 | 13 | 2 | 49 |
| 46 | 495 | 22 | 106 | 3 | 205 | 13 | 2 | 50 |
| 47 | 512 | 22 | 108 | 3 | 205 | 13 | 2 | 51 |
| 48 | 529 | 23 | 111 | 4 | 206 | 13 | 2 | 52 |
| 49 | 547 | 23 | 113 | 4 | 206 | 14 | 2 | 53 |
| 50 | 565 | 24 | 115 | 4 | 206 | 14 | 2 | 54 |
| Lv | HP | STR | MAG | VIT | SPR | SPD | EVA | EXP |
| --- | --- | --- | --- | --- | --- | --- | --- | --- |
| 51 | 583 | 24 | 117 | 4 | 206 | 14 | 2 | 55 |
| 52 | 601 | 24 | 120 | 4 | 206 | 14 | 2 | 56 |
| 53 | 620 | 25 | 122 | 4 | 206 | 14 | 2 | 57 |
| 54 | 639 | 25 | 124 | 4 | 206 | 14 | 2 | 58 |
| 55 | 658 | 26 | 127 | 4 | 206 | 14 | 2 | 59 |
| 56 | 678 | 26 | 129 | 4 | 207 | 14 | 2 | 60 |
| 57 | 698 | 27 | 131 | 4 | 207 | 14 | 2 | 61 |
| 58 | 718 | 27 | 133 | 4 | 207 | 14 | 2 | 62 |
| 59 | 739 | 27 | 136 | 4 | 207 | 14 | 2 | 63 |
| 60 | 760 | 28 | 138 | 4 | 207 | 14 | 2 | 64 |
| Lv | HP | STR | MAG | VIT | SPR | SPD | EVA | EXP |
| --- | --- | --- | --- | --- | --- | --- | --- | --- |
| 61 | 781 | 28 | 140 | 4 | 207 | 14 | 2 | 65 |
| 62 | 802 | 29 | 142 | 4 | 207 | 14 | 2 | 66 |
| 63 | 824 | 29 | 145 | 4 | 207 | 15 | 2 | 67 |
| 64 | 846 | 30 | 147 | 5 | 208 | 15 | 2 | 68 |
| 65 | 868 | 30 | 149 | 5 | 208 | 15 | 2 | 69 |
| 66 | 891 | 30 | 151 | 5 | 208 | 15 | 2 | 70 |
| 67 | 914 | 31 | 153 | 5 | 208 | 15 | 2 | 71 |
| 68 | 937 | 31 | 156 | 5 | 208 | 15 | 2 | 72 |
| 69 | 961 | 32 | 158 | 5 | 208 | 15 | 2 | 73 |
| 70 | 985 | 32 | 160 | 5 | 208 | 15 | 3 | 74 |
| Lv | HP | STR | MAG | VIT | SPR | SPD | EVA | EXP |
| --- | --- | --- | --- | --- | --- | --- | --- | --- |
| 71 | 1009 | 32 | 162 | 5 | 208 | 15 | 3 | 75 |
| 72 | 1033 | 33 | 165 | 5 | 209 | 15 | 3 | 76 |
| 73 | 1058 | 33 | 167 | 5 | 209 | 15 | 3 | 77 |
| 74 | 1083 | 33 | 169 | 5 | 209 | 15 | 3 | 78 |
| 75 | 1108 | 34 | 171 | 5 | 209 | 15 | 3 | 79 |
| 76 | 1134 | 34 | 174 | 5 | 209 | 15 | 3 | 80 |
| 77 | 1160 | 35 | 176 | 5 | 209 | 16 | 3 | 81 |
| 78 | 1186 | 35 | 178 | 5 | 209 | 16 | 3 | 82 |
| 79 | 1213 | 35 | 180 | 5 | 209 | 16 | 3 | 83 |
| 80 | 1240 | 36 | 183 | 6 | 210 | 16 | 3 | 84 |
| Lv | HP | STR | MAG | VIT | SPR | SPD | EVA | EXP |
| --- | --- | --- | --- | --- | --- | --- | --- | --- |
| 81 | 1267 | 36 | 185 | 6 | 210 | 16 | 3 | 85 |
| 82 | 1294 | 36 | 187 | 6 | 210 | 16 | 3 | 86 |
| 83 | 1322 | 37 | 189 | 6 | 210 | 16 | 3 | 87 |
| 84 | 1350 | 37 | 192 | 6 | 210 | 16 | 3 | 88 |
| 85 | 1378 | 37 | 194 | 6 | 210 | 16 | 3 | 89 |
| 86 | 1407 | 38 | 196 | 6 | 210 | 16 | 3 | 90 |
| 87 | 1436 | 38 | 198 | 6 | 210 | 16 | 3 | 91 |
| 88 | 1465 | 39 | 200 | 6 | 211 | 16 | 3 | 92 |
| 89 | 1495 | 39 | 203 | 6 | 211 | 16 | 3 | 93 |
| 90 | 1525 | 39 | 205 | 6 | 211 | 16 | 3 | 94 |
| Lv | HP | STR | MAG | VIT | SPR | SPD | EVA | EXP |
| --- | --- | --- | --- | --- | --- | --- | --- | --- |
| 91 | 1555 | 40 | 207 | 6 | 211 | 17 | 3 | 95 |
| 92 | 1585 | 40 | 209 | 6 | 211 | 17 | 3 | 96 |
| 93 | 1616 | 40 | 211 | 6 | 211 | 17 | 3 | 97 |
| 94 | 1647 | 41 | 214 | 6 | 211 | 17 | 3 | 98 |
| 95 | 1678 | 41 | 216 | 6 | 211 | 17 | 3 | 99 |
| 96 | 1710 | 41 | 218 | 7 | 212 | 17 | 3 | 100 |
| 97 | 1742 | 42 | 220 | 7 | 212 | 17 | 3 | 101 |
| 98 | 1774 | 42 | 222 | 7 | 212 | 17 | 4 | 102 |
| 99 | 1807 | 42 | 225 | 7 | 212 | 17 | 4 | 103 |
| 100 | 1840 | 43 | 227 | 7 | 212 | 17 | 4 | 104 |
Buel is an enemy from Final Fantasy VIII.
They are weak to physical attacks, and magic attacks do little damage. Buel relies on magic attacks and are good for farming Thunder magic early in the game.
Buel Card

Element
None
Refine
1 refines into 1 Magic Stone
Drop
Buel
Card
Buel
Level 2 (Monster Card)
Win
N/A
Other appearances
Edit

This article or section is a stub about an enemy in Final Fantasy Record Keeper. You can help the Final Fantasy Wiki by expanding it.
Etymology
Edit
[view · edit · purge]In the 16th-century grimoire known as Pseudomonarchia Daemonum, Buer is described as the president of Hell, with fifty legions of demons at his disposal.
Incidentally, all enemies named after Buer in future titles do not resemble this depiction in the slightest; this monster, with its beast-like head surrounded by rotating limbs, is the only one that comes close.