Blue Narciss
Talk

2
13,963 pages on
this wiki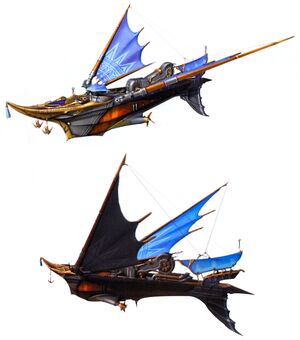 The Blue Narciss (ブルーナルシス, Burū Narushisu?) is a sailing ship of the Regency of Lindblum in Final Fantasy IX. After the disappearance of the Mist which airships relied upon, as well as the failure of the unstable Hilda Garde II, Cid Fabool IX decided to remodel the Alexandrian Cargo Ship the party had previously stolen. This became the Blue Narciss.
The Blue Narciss uses two wing-like sails to travel through the sea, and is piloted by Blank. Regent Cid, now in the form of a frog, travels with Zidane. When Cid is finally returned to human form, he remodels the ship again to make the Hilda Garde III.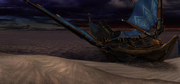 While the game explains that Cid remodeled the Cargo Ship to make the Blue Narciss, Queen Brahne's escape pod seen after her attack on the Iifa Tree is identical in appearance to the Blue Narciss.