Blood Soul (Final Fantasy VIII)
Talk

2
16,239 pages on
this wiki
Blood Soul
ブラットソウル (

Burattosouru

?)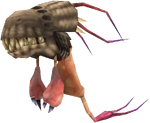 Statistics
Level
HP
Level
HP
1
510
19
870
STR
MAG
STR
MAG
4
10
16
31
VIT
SPR
VIT
SPR
7
150
17
156
SPD
EVA
SPD
EVA
8
0
10
1
EXP
AP
EXP
AP
15
1
105
1
Location
Galbadia Continent
(Shenand Hill, Winhill Bluffs, Humphrey Archipelago, Lallapalooza Canyon, Dingo Desert, Great Plains of Galbadia, Wilburn Hill, Gotland Peninsula, Monterosa Plateau, Yaulny Canyon)
Balamb Garden (MD Level)
Deep Sea Research Center (Top floor)
Ultimecia Castle
(Clock Tower, Art Gallery, Stairway Hall, Balcony)
Scan
Floats with gas that fills its body. Looks weak but its status changing attacks may prove otherwise.
Class
Undead, Flying
Card
Blood Soul (93.7%)
Abadon (6.3%)
Mug (50%)
Zombie Powder (100%)
Item Drop (75%)
Card Drop (3.5%)
Blood Soul
Draw
Zombie
Float
Devour
It's rotten...
Abilities
Blind, Sleep, Silence, Berserk, Disease Breath, Breath of Death, Regen
Other information
None
Blood Soul
ブラットソウル (

Burattosouru

?)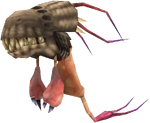 Statistics
Level
HP
Level
HP
20
900
29
1,210
STR
MAG
STR
MAG
16
32
22
43
VIT
SPR
VIT
SPR
17
156
22
159
SPD
EVA
SPD
EVA
11
1
12
1
EXP
AP
EXP
AP
110
1
155
1
Location
Galbadia Continent
(Shenand Hill, Winhill Bluffs, Humphrey Archipelago, Lallapalooza Canyon, Dingo Desert, Great Plains of Galbadia, Wilburn Hill, Gotland Peninsula, Monterosa Plateau, Yaulny Canyon)
Balamb Garden (MD Level)
Deep Sea Research Center (Top floor)
Ultimecia Castle
(Clock Tower, Art Gallery, Stairway Hall, Balcony)
Scan
Floats with gas that fills its body. Looks weak but its status changing attacks may prove otherwise.
Class
Undead, Flying
Card
Blood Soul (93.7%)
Abadon (6.3%)
Mug (50%)
Zombie Powder x2 (100%)
Item Drop (75%)
Card Drop (3.5%)
Blood Soul
Draw
Zombie
Float
Silence
Devour
It's rotten...
Abilities
Blind, Zombie, Sleep, Silence, Berserk, Disease Breath, Breath of Death, Regen, Cura
Other information
None
Blood Soul
ブラットソウル (

Burattosouru

?)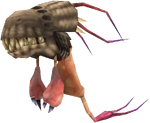 Statistics
Level
HP
Level
HP
30
1,250
100
6,500
STR
MAG
STR
MAG
23
44
58
119
VIT
SPR
VIT
SPR
22
160
62
183
SPD
EVA
SPD
EVA
12
1
21
5
EXP
AP
EXP
AP
160
1
510
1
Location
Galbadia Continent
(Shenand Hill, Winhill Bluffs, Humphrey Archipelago, Lallapalooza Canyon, Dingo Desert, Great Plains of Galbadia, Wilburn Hill, Gotland Peninsula, Monterosa Plateau, Yaulny Canyon)
Balamb Garden (MD Level)
Deep Sea Research Center (Top floor)
Ultimecia Castle
(Clock Tower, Art Gallery, Stairway Hall, Balcony)
Scan
Floats with gas that fills its body. Looks weak but its status changing attacks may prove otherwise.
Class
Undead, Flying
Card
Blood Soul (93.7%)
Abadon (6.3%)
Mug (50%)
Zombie Powder x4 (100%)
Item Drop (75%)
Card Drop (3.5%)
Blood Soul
Draw
Zombie
Float
Silence
Dispel
Devour
It's rotten...
Abilities
Blind, Zombie, Sleep, Silence, Berserk, Disease Breath, Breath of Death, Regen, Cura
Other information
None
Blood Soul is an enemy in Final Fantasy VIII commonly found on the Galbadian continent.
As an undead enemy Blood Soul takes on the properties innate to all undead units, namely taking half damage from physical attacks, being weak to Fire and Holy, being immune to Death and Doom and dying instantly from resurrecting abilities and items.
Blood Soul is wilier at higher levels, as it casts Zombie on a character, then proceeds to unleash curative moves on the zombified target. This monster is usually teamed up with Belhelmel and uses status affliction attacks (Silence, Confuse, Sleep, etc).
Blood Soul
Element
None
Refine
1 refines into 1 Zombie Powder
Drop
Blood Soul
Card
Blood Soul
Level 1 (Monster Card)
Win
N/A