Behemoth
ベヒーモス (

Behīmosu

?)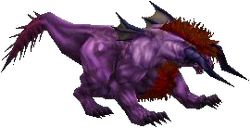 Statistics
Level
HP

(Lv)² + 220(Lv) + 35000

Level
HP

(Lv)² + 220(Lv) + 35000

1
35,221
29
42,221
STR

([7.7(Lv)] + [(Lv) / 250] - [(Lv)² / 500] + 250) / 4

MAG

([10(Lv)] + [(Lv) / 5] - [(Lv)² / 200] + 4) / 4

STR

([7.7(Lv)] + [(Lv) / 250] - [(Lv)² / 500] + 250) / 4

MAG

([10(Lv)] + [(Lv) / 5] - [(Lv)² / 200] + 4) / 4

64
3
118
73
VIT

((Lv) / 16) + 12

SPR

((Lv) / 2) - [(Lv) / 4] + 2(Lv) + 1

VIT

((Lv) / 16) + 12

SPR

((Lv) / 2) - [(Lv) / 4] + 2(Lv) + 1

12
3
13
66
SPD

((Lv) / 8) - [(Lv) / 16] + 3

EVA

((Lv) / 6) - [(Lv) / 16]

SPD

((Lv) / 8) - [(Lv) / 16] + 3

EVA

((Lv) / 6) - [(Lv) / 16]

3
0
5
3
EXP

30(Lv)² + 170

AP
EXP

30(Lv)² + 170

AP
200
12
1,040
12
Location
Esthar (After Lunar Cry: Great Plains of Esthar, Abadan Plains, Sollet Mountains, Nortes Mountains, West Coast, Great Salt Lake, Esthar City)
Tears' Point (After Lunar Cry)
Esthar City (After Lunar Cry)
Lunatic Pandora - Level 1 only
(Caves, Elevator Lobby)
Deep Sea Research Center
(Deep Sea Deposit)
Ultimecia Castle
(Passageway, Art Gallery)
Scan
Uses powerful magic, such as Meteor. A strong enemy that's hard to defeat.
Class
None
Card
Behemoth (93.7%)
BGH251F2 (6.3%)
Mug (25%)
Barrier (100%)
Item drop (99%)
Card Drop (3.5%)
Behemoth
Draw
Regen
Tornado
Devour
Delicious!!!
Abilities
Assault Horn, Thundaga, Tornado, Mighty Guard, Meteor, Flare
Other information
N/A
Behemoth
ベヒーモス (

Behīmosu

?)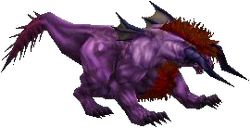 Statistics
Level
HP

(Lv)² + 220(Lv) + 35000

Level
HP

(Lv)² + 220(Lv) + 35000

30
42,500
39
45,101
STR

([7.7(Lv)] + [(Lv) / 250] - [(Lv)² / 500] + 250) / 4

MAG

([10(Lv)] + [(Lv) / 5] - [(Lv)² / 200] + 4) / 4

STR

([7.7(Lv)] + [(Lv) / 250] - [(Lv)² / 500] + 250) / 4

MAG

([10(Lv)] + [(Lv) / 5] - [(Lv)² / 200] + 4) / 4

120
76
136
98
VIT

((Lv) / 16) + 12

SPR

((Lv) / 2) - [(Lv) / 4] + 2(Lv) + 1

VIT

((Lv) / 16) + 12

SPR

((Lv) / 2) - [(Lv) / 4] + 2(Lv) + 1

13
69
14
89
SPD

((Lv) / 8) - [(Lv) / 16] + 3

EVA

((Lv) / 6) - [(Lv) / 16]

SPD

((Lv) / 8) - [(Lv) / 16] + 3

EVA

((Lv) / 6) - [(Lv) / 16]

5
4
5
4
EXP

30(Lv)² + 170

AP
EXP

30(Lv)² + 170

AP
1,070
12
1,340
12
Location
Esthar (After Lunar Cry: Great Plains of Esthar, Abadan Plains, Sollet Mountains, Nortes Mountains, West Coast, Great Salt Lake, Esthar City)
Tears' Point (After Lunar Cry)
Esthar City (After Lunar Cry)
Lunatic Pandora - Level 1 only
(Caves, Elevator Lobby)
Deep Sea Research Center
(Deep Sea Deposit)
Ultimecia Castle
(Passageway, Art Gallery)
Scan
Uses powerful magic, such as Meteor. A strong enemy that's hard to defeat.
Class
None
Card
Behemoth (93.7%)
BGH251F2 (6.3%)
Mug (25%)
Barrier (100%)
Item drop (99%)
Card Drop (3.5%)
Behemoth
Draw
Regen
Tornado
Devour
Delicious!!!
Abilities
Assault Horn, Thundaga, Tornado, Mighty Guard, Meteor, Flare
Other information
N/A
Behemoth
ベヒーモス (

Behīmosu

?)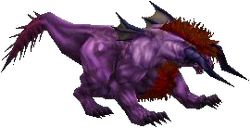 Statistics
Level
HP

(Lv)² + 220(Lv) + 35000

Level
HP

(Lv)² + 220(Lv) + 35000

40
45,400
100
67,000
STR

([7.7(Lv)] + [(Lv) / 250] - [(Lv)² / 500] + 250) / 4

MAG

([10(Lv)] + [(Lv) / 5] - [(Lv)² / 200] + 4) / 4

STR

([7.7(Lv)] + [(Lv) / 250] - [(Lv)² / 500] + 250) / 4

MAG

([10(Lv)] + [(Lv) / 5] - [(Lv)² / 200] + 4) / 4

138
101
250
243
VIT

((Lv) / 16) + 12

SPR

((Lv) / 2) - [(Lv) / 4] + 2(Lv) + 1

VIT

((Lv) / 16) + 12

SPR

((Lv) / 2) - [(Lv) / 4] + 2(Lv) + 1

14
91
18
226
SPD

((Lv) / 8) - [(Lv) / 16] + 3

EVA

((Lv) / 6) - [(Lv) / 16]

SPD

((Lv) / 8) - [(Lv) / 16] + 3

EVA

((Lv) / 6) - [(Lv) / 16]

6
4
9
10
EXP

30(Lv)² + 170

AP
EXP

30(Lv)² + 170

AP
1,370
12
3,170
12
Location
Esthar (After Lunar Cry: Great Plains of Esthar, Abadan Plains, Sollet Mountains, Nortes Mountains, West Coast, Great Salt Lake, Esthar City)
Tears' Point (After Lunar Cry)
Esthar City (After Lunar Cry)
Lunatic Pandora - Level 1 only
(Caves, Elevator Lobby)
Deep Sea Research Center
(Deep Sea Deposit)
Ultimecia Castle
(Passageway, Art Gallery)
Scan
Uses powerful magic, such as Meteor. A strong enemy that's hard to defeat.
Class
None
Card
Behemoth (93.7%)
BGH251F2 (6.3%)
Mug (25%)
Barrier x2 (100%)
Item drop (99%)
Card Drop (3.5%)
Behemoth
Draw
Regen
Tornado
Flare
Devour
Clear head!
Abilities
Assault Horn, Thundaga, Tornado, Mighty Guard, Meteor, Flare
Other information
N/A
| Lv | HP | STR | MAG | VIT | SPR | SPD | EVA | EXP |
| --- | --- | --- | --- | --- | --- | --- | --- | --- |
| 1 | 35221 | 64 | 3 | 12 | 3 | 3 | 0 | 200 |
| 2 | 35444 | 66 | 6 | 12 | 6 | 3 | 0 | 230 |
| 3 | 35669 | 68 | 8 | 12 | 8 | 3 | 0 | 260 |
| 4 | 35896 | 70 | 11 | 12 | 10 | 3 | 0 | 290 |
| 5 | 36125 | 72 | 13 | 12 | 12 | 3 | 0 | 320 |
| 6 | 36356 | 74 | 16 | 12 | 15 | 3 | 1 | 350 |
| 7 | 36589 | 75 | 18 | 12 | 17 | 3 | 1 | 380 |
| 8 | 36824 | 77 | 21 | 12 | 19 | 4 | 1 | 410 |
| 9 | 37061 | 79 | 23 | 12 | 21 | 4 | 1 | 440 |
| 10 | 37300 | 81 | 26 | 12 | 24 | 4 | 1 | 470 |
| Lv | HP | STR | MAG | VIT | SPR | SPD | EVA | EXP |
| --- | --- | --- | --- | --- | --- | --- | --- | --- |
| 11 | 37541 | 83 | 29 | 12 | 26 | 4 | 1 | 500 |
| 12 | 37784 | 85 | 31 | 12 | 28 | 4 | 2 | 530 |
| 13 | 38029 | 87 | 34 | 12 | 30 | 4 | 2 | 560 |
| 14 | 38276 | 89 | 36 | 12 | 33 | 4 | 2 | 590 |
| 15 | 38525 | 91 | 39 | 12 | 35 | 4 | 2 | 620 |
| 16 | 38776 | 93 | 41 | 13 | 37 | 4 | 1 | 650 |
| 17 | 39029 | 95 | 44 | 13 | 39 | 4 | 1 | 680 |
| 18 | 39284 | 97 | 46 | 13 | 42 | 4 | 2 | 710 |
| 19 | 39541 | 99 | 49 | 13 | 44 | 4 | 2 | 740 |
| 20 | 39800 | 101 | 51 | 13 | 46 | 4 | 2 | 770 |
| Lv | HP | STR | MAG | VIT | SPR | SPD | EVA | EXP |
| --- | --- | --- | --- | --- | --- | --- | --- | --- |
| 21 | 40061 | 102 | 54 | 13 | 48 | 4 | 2 | 800 |
| 22 | 40324 | 104 | 56 | 13 | 51 | 4 | 2 | 830 |
| 23 | 40589 | 106 | 59 | 13 | 53 | 4 | 2 | 860 |
| 24 | 40856 | 108 | 61 | 13 | 55 | 5 | 3 | 890 |
| 25 | 41125 | 110 | 64 | 13 | 57 | 5 | 3 | 920 |
| 26 | 41396 | 112 | 66 | 13 | 60 | 5 | 3 | 950 |
| 27 | 41669 | 114 | 69 | 13 | 62 | 5 | 3 | 980 |
| 28 | 41944 | 116 | 71 | 13 | 64 | 5 | 3 | 1010 |
| 29 | 42221 | 118 | 73 | 13 | 66 | 5 | 3 | 1040 |
| 30 | 42500 | 120 | 76 | 13 | 69 | 5 | 4 | 1070 |
| Lv | HP | STR | MAG | VIT | SPR | SPD | EVA | EXP |
| --- | --- | --- | --- | --- | --- | --- | --- | --- |
| 31 | 42781 | 121 | 79 | 13 | 71 | 5 | 4 | 1100 |
| 32 | 43064 | 123 | 81 | 14 | 73 | 5 | 3 | 1130 |
| 33 | 43349 | 125 | 83 | 14 | 75 | 5 | 3 | 1160 |
| 34 | 43636 | 127 | 86 | 14 | 78 | 5 | 3 | 1190 |
| 35 | 43925 | 129 | 88 | 14 | 80 | 5 | 3 | 1220 |
| 36 | 44216 | 131 | 91 | 14 | 82 | 5 | 4 | 1250 |
| 37 | 44509 | 133 | 93 | 14 | 84 | 5 | 4 | 1280 |
| 38 | 44804 | 135 | 96 | 14 | 87 | 5 | 4 | 1310 |
| 39 | 45101 | 136 | 98 | 14 | 89 | 5 | 4 | 1340 |
| 40 | 45400 | 138 | 101 | 14 | 91 | 6 | 4 | 1370 |
| Lv | HP | STR | MAG | VIT | SPR | SPD | EVA | EXP |
| --- | --- | --- | --- | --- | --- | --- | --- | --- |
| 41 | 45701 | 140 | 103 | 14 | 93 | 6 | 4 | 1400 |
| 42 | 46004 | 142 | 106 | 14 | 96 | 6 | 5 | 1430 |
| 43 | 46309 | 144 | 108 | 14 | 98 | 6 | 5 | 1460 |
| 44 | 46616 | 146 | 110 | 14 | 100 | 6 | 5 | 1490 |
| 45 | 46925 | 148 | 113 | 14 | 102 | 6 | 5 | 1520 |
| 46 | 47236 | 150 | 115 | 14 | 105 | 6 | 5 | 1550 |
| 47 | 47549 | 151 | 118 | 14 | 107 | 6 | 5 | 1580 |
| 48 | 47864 | 153 | 120 | 15 | 109 | 6 | 5 | 1610 |
| 49 | 48181 | 155 | 122 | 15 | 111 | 6 | 5 | 1640 |
| 50 | 48500 | 157 | 125 | 15 | 114 | 6 | 5 | 1670 |
| Lv | HP | STR | MAG | VIT | SPR | SPD | EVA | EXP |
| --- | --- | --- | --- | --- | --- | --- | --- | --- |
| 51 | 48821 | 159 | 127 | 15 | 116 | 6 | 5 | 1700 |
| 52 | 49144 | 161 | 130 | 15 | 118 | 6 | 5 | 1730 |
| 53 | 49469 | 163 | 132 | 15 | 120 | 6 | 5 | 1760 |
| 54 | 49796 | 165 | 135 | 15 | 123 | 6 | 6 | 1790 |
| 55 | 50125 | 166 | 137 | 15 | 125 | 6 | 6 | 1820 |
| 56 | 50456 | 168 | 140 | 15 | 127 | 7 | 6 | 1850 |
| 57 | 50789 | 170 | 142 | 15 | 129 | 7 | 6 | 1880 |
| 58 | 51124 | 172 | 144 | 15 | 132 | 7 | 6 | 1910 |
| 59 | 51461 | 174 | 147 | 15 | 134 | 7 | 6 | 1940 |
| 60 | 51800 | 176 | 149 | 15 | 136 | 7 | 7 | 1970 |
| Lv | HP | STR | MAG | VIT | SPR | SPD | EVA | EXP |
| --- | --- | --- | --- | --- | --- | --- | --- | --- |
| 61 | 52141 | 178 | 152 | 15 | 138 | 7 | 7 | 2000 |
| 62 | 52484 | 180 | 154 | 15 | 141 | 7 | 7 | 2030 |
| 63 | 52829 | 182 | 156 | 15 | 143 | 7 | 7 | 2060 |
| 64 | 53176 | 183 | 159 | 16 | 145 | 7 | 6 | 2090 |
| 65 | 53525 | 185 | 161 | 16 | 147 | 7 | 6 | 2120 |
| 66 | 53876 | 187 | 164 | 16 | 150 | 7 | 7 | 2150 |
| 67 | 54229 | 189 | 166 | 16 | 152 | 7 | 7 | 2180 |
| 68 | 54584 | 191 | 168 | 16 | 154 | 7 | 7 | 2210 |
| 69 | 54941 | 193 | 171 | 16 | 156 | 7 | 7 | 2240 |
| 70 | 55300 | 195 | 173 | 16 | 159 | 7 | 7 | 2270 |
| Lv | HP | STR | MAG | VIT | SPR | SPD | EVA | EXP |
| --- | --- | --- | --- | --- | --- | --- | --- | --- |
| 71 | 55661 | 196 | 175 | 16 | 161 | 7 | 7 | 2300 |
| 72 | 56024 | 198 | 178 | 16 | 163 | 8 | 8 | 2330 |
| 73 | 56389 | 200 | 180 | 16 | 165 | 8 | 8 | 2360 |
| 74 | 56756 | 202 | 182 | 16 | 168 | 8 | 8 | 2390 |
| 75 | 57125 | 204 | 185 | 16 | 170 | 8 | 8 | 2420 |
| 76 | 57496 | 206 | 187 | 16 | 172 | 8 | 8 | 2450 |
| 77 | 57869 | 207 | 190 | 16 | 174 | 8 | 8 | 2480 |
| 78 | 58244 | 209 | 192 | 16 | 177 | 8 | 9 | 2510 |
| 79 | 58621 | 211 | 194 | 16 | 179 | 8 | 9 | 2540 |
| 80 | 59000 | 213 | 197 | 17 | 181 | 8 | 8 | 2570 |
| Lv | HP | STR | MAG | VIT | SPR | SPD | EVA | EXP |
| --- | --- | --- | --- | --- | --- | --- | --- | --- |
| 81 | 59381 | 215 | 199 | 17 | 183 | 8 | 8 | 2600 |
| 82 | 59764 | 217 | 201 | 17 | 186 | 8 | 8 | 2630 |
| 83 | 60149 | 219 | 204 | 17 | 188 | 8 | 8 | 2660 |
| 84 | 60536 | 220 | 206 | 17 | 190 | 8 | 9 | 2690 |
| 85 | 60925 | 222 | 208 | 17 | 192 | 8 | 9 | 2720 |
| 86 | 61316 | 224 | 211 | 17 | 195 | 8 | 9 | 2750 |
| 87 | 61709 | 226 | 213 | 17 | 197 | 8 | 9 | 2780 |
| 88 | 62104 | 228 | 215 | 17 | 199 | 9 | 9 | 2810 |
| 89 | 62501 | 230 | 218 | 17 | 201 | 9 | 9 | 2840 |
| 90 | 62900 | 231 | 220 | 17 | 204 | 9 | 10 | 2870 |
| Lv | HP | STR | MAG | VIT | SPR | SPD | EVA | EXP |
| --- | --- | --- | --- | --- | --- | --- | --- | --- |
| 91 | 63301 | 233 | 222 | 17 | 206 | 9 | 10 | 2900 |
| 92 | 63704 | 235 | 225 | 17 | 208 | 9 | 10 | 2930 |
| 93 | 64109 | 237 | 227 | 17 | 210 | 9 | 10 | 2960 |
| 94 | 64516 | 239 | 229 | 17 | 213 | 9 | 10 | 2990 |
| 95 | 64925 | 240 | 232 | 17 | 215 | 9 | 10 | 3020 |
| 96 | 65336 | 242 | 234 | 18 | 217 | 9 | 10 | 3050 |
| 97 | 65749 | 244 | 236 | 18 | 219 | 9 | 10 | 3080 |
| 98 | 66164 | 246 | 238 | 18 | 222 | 9 | 10 | 3110 |
| 99 | 66581 | 248 | 241 | 18 | 224 | 9 | 10 | 3140 |
| 100 | 67000 | 250 | 243 | 18 | 226 | 9 | 10 | 3170 |
Behemoth is a monster in Final Fantasy VIII.
It is among one of the more dangerous enemies to fight, as it has access to powerful attacks and spells such as Meteor, as well as the Blue Magic spell Mighty Guard. Behemoths cast Meteor as a final attack.
Using Devour on a Behemoth at level 40 and above will raise the devourer's Magic stat by one.
Strategy
Edit
Behemoths can be easily defeated by junctioning 100 units of Death magic to Status Attack, or by casting Blind and Silence on it, which will render it useless. Doomtrain also works well against one.
Behemoth Card

Element
None
Refine
10 refine into 1 Barrier
Drop
Behemoth
Card
Behemoth
Level 5 (Monster Card)
Win
N/A
Other appearances
Edit

Behemoth from Final Fantasy VIII appears as an enemy in Final Fantasy Record Keeper.


Behemoth from Final Fantasy VIII appears on a Triple Triad card in the version available via Final Fantasy Portal App.

Etymology
Edit
[view · edit · purge]Behemoth is a beast mentioned in Job 40:15–24. In addition to mythological creatures, it is likened to elephants, hippos, rhinos, and bison. Metaphorically, the term behemoth denotes "an extremely large or powerful entity."
In the Japanese version Behemoth's HP formula is .
Related enemies
Edit