Barrier Tower
Talk

0
13,966 pages on
this wiki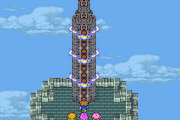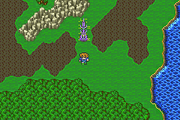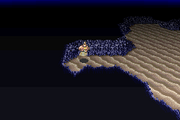 The Barrier Tower (バリアの塔, Baria no Tō?) is a location in Final Fantasy V. It exists only on the second world.
While Xezat's Fleet engaged Exdeath's forces, the party, with the help of Xezat, enters the Barrier Tower through the seafloor where a tunnel was dug by Xezat's troops under the Barrier Tower. There the party and Xezat go separate ways to find a way to disable the tower, so that the barrier that protects Exdeath's Castle will be destroyed. The party climbs to the top and manages to defeat Atomos and destroy the antenna, disabling the tower. When the machine powering the tower explodes, Xezat is killed.
Castle Exdeath's eponymous theme plays as the Barrier Tower's background theme as well.