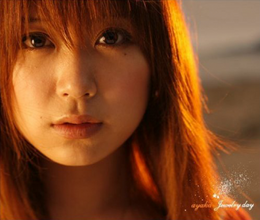 Ayaka, real name Ayaka Iida (飯田 絢香, Iida Ayaka?) is a famous J-pop singer, born December 18, 1987, in Osaka Prefecture, Japan. She is known among the Final Fantasy community for her performance of Crisis Core -Final Fantasy VII-'s theme song, "Why", played during the game's ending. The song is featured in her sixth single, "Clap & Love/Why".
External links
Edit
Ad blocker interference detected!
Wikia is a free-to-use site that makes money from advertising. We have a modified experience for viewers using ad blockers

Wikia is not accessible if you've made further modifications. Remove the custom ad blocker rule(s) and the page will load as expected.