Final Fantasy X-2 Enemy
Armet
アーメット ( Āmetto)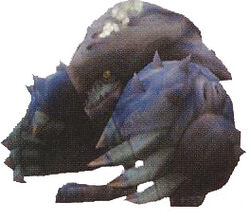 Helm
Statistics
Level
HP
MP
23
788
21
Strength
Magic
Defense
38
6
126
M. Defense
Agility
Accuracy
6
54
0
Evasion
Luck
0
0
EXP
AP
Gil
113
1
74
Armet
アーメット ( Āmetto)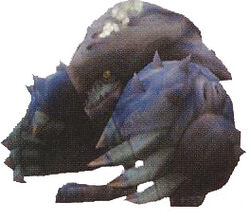 Helm
Statistics
Level
HP
MP
31
2,370
21
Strength
Magic
Defense
38
6
44
M. Defense
Agility
Accuracy
6
102
0
Evasion
Luck
44
10
EXP
AP
Gil
334
2
198
Normal: "A fiend whose tough carapace protects it from Normal Attacks but leaves it vulnerable to magic. It responds to magical attacks with Helm Counter."
Oversoul: "A fiend whose tough carapace protects it from Normal Attacks but leaves it vulnerable to magic. It sometimes performs an irritating attack that destroys Ethers."
— Scan
The Armet is an enemy from Final Fantasy X-2. It is vulnerable to many status effects making it easy to deal with.
Fiend Tale
Edit
In the Fiend Tale endings, one notable Armet was created from the soul of a Besaidian woman who married into a Kilikan family prior to her death during Sin's attack on Kilika and found happiness as a fiend. However, Armet learns her that both her mother-in-law and her sister-law who tormented her in life have become a Bully Cap and Flan Amarillo respectively as their conflict in life continues in death.
Etymology
Edit
[view · edit · purge]The armet is a type of helmet which was developed in the 15th century.
Related enemies
Edit