Antlion (Final Fantasy IX)
Talk

1
16,128 pages on
this wiki
Final Fantasy IX Enemy
Antlion
アントリオン (Antorion)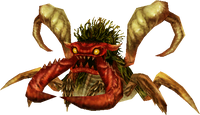 Statistics
Level
HP
MP
16
3,938
3,950
Strength
Defense
Evade
11
10
3
Magic
M. Defense
M. Evade
11
10
4
Attack
Spirit
Speed
25
17
22
EXP
AP
Gil
0
5
1,616
| | |
| --- | --- |
| Location | Cleyra |
| Class | None |
| Steal | Annoyntment, Mythril Vest, Gold Helm |
| Item Dropped | Ether, Annoyntment |
| Card Dropped | Sahagin |
| Abilities | Sandstorm, Counter Horn, Trouble Mucus, Fira |
| Status Immunity | Petrify, Confuse, Berserk, Stop, Poison, Heat, Freeze, Mini, Doom, Death, Float, Vanish |
| Eat | {{{Eat1}}} |
| Other Information | {{{Other Information1}}} |
Antlion
アントリオン (Antorion)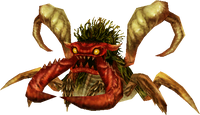 Statistics
Level
HP
MP
35
4,522
1,216
Strength
Defense
Evade
16
10
3
Magic
M. Defense
M. Evade
16
10
4
Attack
Spirit
Speed
48
17
22
EXP
AP
Gil
332
1
54
Antlion
アントリオン (Antorion)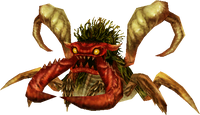 Statistics
Level
HP
MP
{{{level3}}}
{{{HP3}}}
{{{MP3}}}
Strength
Defense
Evade
{{{Strength3}}}
{{{Defense3}}}
{{{Evade3}}}
Magic
M. Defense
M. Evade
{{{Magic3}}}
{{{Magic Defense3}}}
{{{Magic Evade3}}}
Attack
Spirit
Speed
{{{Attack Power3}}}
{{{Spirit3}}}
{{{Speed3}}}
EXP
AP
Gil
{{{Exp3}}}
{{{AP3}}}
{{{Gil3}}}
| | |
| --- | --- |
| Location | {{{Location3}}} |
| Class | {{{Class3}}} |
| Steal | {{{Steal3}}} |
| Item Dropped | {{{Win3}}} |
| Card Dropped | {{{Card3}}} |
| Abilities | {{{Attack3}}} |
| Status Immunity | {{{Status3}}} |
| Eat | {{{Eat3}}} |
| Other Information | {{{Other Information3}}} |
Antlion
アントリオン (Antorion)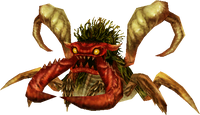 Statistics
Level
HP
MP
{{{level4}}}
{{{HP4}}}
{{{MP4}}}
Strength
Defense
Evade
{{{Strength4}}}
{{{Defense4}}}
{{{Evade4}}}
Magic
M. Defense
M. Evade
{{{Magic4}}}
{{{Magic Defense4}}}
{{{Magic Evade4}}}
Attack
Spirit
Speed
{{{Attack Power4}}}
{{{Spirit4}}}
{{{Speed4}}}
EXP
AP
Gil
{{{Exp4}}}
{{{AP4}}}
{{{Gil4}}}
| | |
| --- | --- |
| Location | {{{Location4}}} |
| Class | {{{Class4}}} |
| Steal | {{{Steal4}}} |
| Item Dropped | {{{Win4}}} |
| Card Dropped | {{{Card4}}} |
| Abilities | {{{Attack4}}} |
| Status Immunity | {{{Status4}}} |
| Eat | {{{Eat4}}} |
| Other Information | {{{Other Information4}}} |
See also: Antlion (Creature)
The Antlion is a boss from Final Fantasy IX. The party fights it in Cleyra after it attempts to eat Prince Puck.
When attacked physically, it responds with its Counter Horn. The Antlion's Sandstorm ability reduces all allies' HP to single digits and inflicts the Blind status ailment. This is especially dangerous when Trouble is inflicted on a unit with its Trouble Mucus attack. Antlion can cast Fira. Antlion is vulnerable to Sleep and Slow, which are useful for buying time while its items are stolen. Silence is not as effective as only Fira will be disabled. Antlion is weak to Ice.
Stronger Antlions appear as regular enemies if the player chooses the wrong sand pit when attempting to enter the Desert Palace on the Outer Continent. These Antlions have the same attacks as the first Antlion.
If Antlion's Trouble Mucus causes a character to become Troubled, an Annoyntment can be stolen to cure it.
Vivi can take the Antlion out in a few turns with Blizzara. At this point of the game it is possible for Quina to have learned Limit Glove from a Mandragora in the forest near Chocobo's Forest and Auto-Life from a Carrion Worm in Cleyra's Trunk, so that combination can be used for a quick kill.