Adamantortoise
アダマントータス (

Adamantōtasu

?)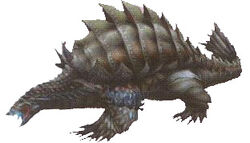 Adamant
Statistics
Level
HP
MP
42
14,580
270
Strength
Magic
Defense
44
245
245
M. Defense
Agility
Accuracy
245
83
3
Evasion
Luck
0
0
EXP
AP
Gil
2,582
1
1,000
Adamantortoise
アダマントータス (

Adamantōtasu

?)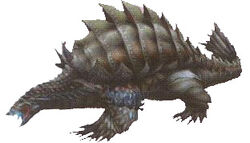 Adamant
Statistics
Level
HP
MP
50
25,809
270
Strength
Magic
Defense
44
245
245
M. Defense
Agility
Accuracy
245
121
5
Evasion
Luck
0
0
EXP
AP
Gil
3,348
2
1,200
Normal: "Not quite as big as an Earth Worm, but it is Spira's reigning heavyweight champion. It uses that weight to create earthquakes, so beware."
Oversoul: "Not quite as big as an Earth Worm, but it is Spira's reigning heavyweight champion. It uses that weight to create earthquakes, so beware."
— Scan
Adamantortoise is a fiend in Final Fantasy X-2. Similar to the Adamantoise, it has high HP and Defense and no known weakness, so hit it with strong attacks.
Fiend Tale
Edit
In the Fiend Tale endings, one notable Adamantortoise is an ancient fiend that has been resting with Shinra probing its mind to learn more about it and Spira's geological history. Eventually, returning the fiend back to the sea from which it emerged eons ago, that Adamantortoise was core of Shinra's theory that fiends predated all known life on Spira.
Etymology
Edit
[view · edit · purge]Adamantite and similar words including Adamant and Adamantine are used to refer to any especially hard substance, whether composed of diamond, some other gemstone, or some type of metal.
Related enemies
Edit